Jorja Smith plays to a sell out Invisible Wind Factory, a show characterised by the largely female crowd, Getintothis' Sinéad Nunes reflects on a rapidly growing star.
When a performer inspires a generation of young women, it is undeniably incredible.
When that performer is herself, a young woman at just 20-years-old, its even more amazing. From feeling out of place as potentially one of the oldest people in the room, Getintothis' experience rapidly changed to feeling like we were part of something, with teenage girls literally in tears as their glowing heroine took to the stage.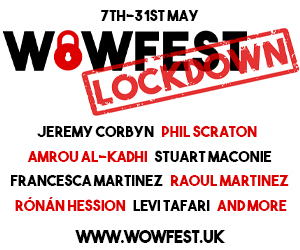 Jorja Smith has achieved a lot already, in a career that's barely begun. With appearances on tracks with Drake, Stormzy and Maverick Sabre, Smith has toured the world, been nominated (and robbed of) a MOBO and is currently selling out every show she plays.
Her set was soulful, jazz-inspired and reminiscent of iconic performers like Amy Winehouse and Lauryn Hill.
Standing still, centre stage Smith's voice was enough to keep the crowd mesmerised. Pitch perfect throughout, her honey-soaked vocals were faultless, hypnotising and ultimately exactly what you want when you see at a live show.
Navigating through moving tracks with heart felt vocals, including Teenage Fantasy, Where Did I Go?, Let Me Down and Blue Lights, Smith mixed things up, throwing in a cover of Frank Ocean's Lost as well as a track on which she rapped.
Blue Lights, sampled from Dizzee Rascal's grime-garage hit Sirens brining the venue to a stunned silence, with Smith's questioning "What have you done?" keeping the audience rapt.
Smith also previewed two new tracks, both from her forthcoming album, due out in June.
Fresh, sincere, and beautiful, these snippets make her new album something to look forward to. Attention should also be paid to Smith's band, a collection of talented and experienced musicians, making her RnB infused style something much more than a voice over a backing track.
Bumped into the lovely @JorjaSmith in liverpool's no 1 chicken n chip shop (will never compare to the ldn ones tho) what an amazing set tonight, finished with a quick 2 2 nabzys, MY QUEEN ❤️

— G33 🦋 (@gaiaahuja) February 9, 2018
To the delight of the crowd, Smith returned for an encore of her hit On My Mind, shifting the mood from laid back jazz to all out dancing. A brilliant rendition, Smith's enjoyment was tangible as she moved from behind her mic to dance around the stage and interact with her loving fans.
Support on the night came from Mahalia, another youngster at just 19, whose RnB and pop infused set lent itself brilliantly to the main act.
Pictures by Getintothis' Tom Adam
Comments
comments