Nadine Shah wowed a packed Leaf with her wide ranging skills and Getintothis' Sinead Nunes was there.
Opening with a rendition of Place Like This, the first track on her third album Holiday Destination, in which Nadine Shah sings 'Under lies and under mist / Lies another undiscovered', a song about refugees and migration, she demonstrated the wide-ranging skills of her unmistakeable voice and talented live band.
Funky, fast, and fusing jazz, rock and post-punk elements, the track set the tone for a night defined by experimentation with genre.
Playing to a sold-out top floor at LEAF, Shah and her band gave us an evening in which the mood constantly shifted; from the politically-charged lyrics of Holiday Destination, through the the grunge-inspired bassline of Yes Men, closing with beautiful, soulful tracks like Mother Fighter, inspired by revolutionary docu-drama A Syrian Love Story.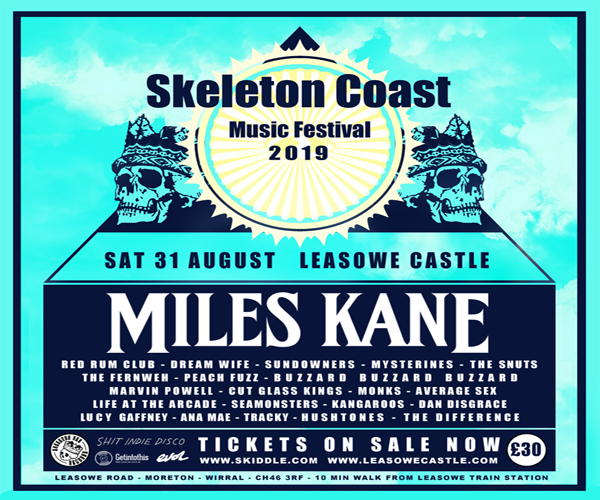 Her band, an assortment of familiar faces (her drummer, producer and collaborator Ben Hillier) and talented session musicians brought an instant maturity and gravitas to proceedings as soon as they stepped on stage, striving to match up to the velvety tones of Shah's deep, Geordie-tinged voice.
Known for her Nick Cave-esque brooding lyrics and atmospheric soundscapes, Shah is also renowned for her politics and activism. Between songs, Shah was keen to get her message across, and sprinkled her almost two hour set with rousing praise for Syrian mothers who are also freedom fighters; 'its possible to be both', and thoughts on our positive identity as a nation of immigrants;'there are no indigenous people here – that's why we're all so interesting and beautiful, because we're a mix.'
Vasily Petrenko: Liverpool's man of the year talks classical music, ice fishing and death metal
It wasn't all serious socialism and talks about austerity; in classic Northern style, Nadine Shah's humour came through too, as she shouted back to a rowdy, garbling member of the crowd, 'Love, if you're gonna heckle you need more diction'.
Support on the night came from the indie-folk stylings of Phoebe Green and her band, whose signature jangling guitar sound and husky voice have won her a huge hometown following already.. Hailing from Manchester, and just 19 years old, Green's songs blend pretty vocals with deceptively dark lyrics to create a contemporary Northern sound, and she's rocketing towards headlining shows this year.
Images by Getintothis' Tom Adam
Comments
comments