Two red hot Liverpool bands have signed to Anvil Records as they take their careers up a notch, Getintothis' Lewis Ridley speaks to all involved with the additional news of two tasty Studio 2 gigs.
Liverpool bands SPILT and The Bohos have earned record deals with Anvil Records following breaking into the veins of the local music scene.
Runcorn band SPILT released their debut single, Facemelter, in September 2017 and their psyche-grunge sound has blown many a roof of venues across the city and beyond.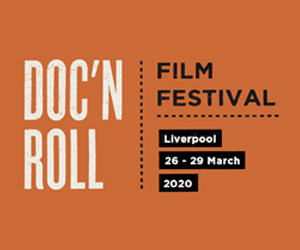 Most recently, they joined Independent Venue week celebrations in The Jacaranda on Monday, January 29 in support of False Advertising and SPARK.
On the signing, SPILT said: "Its really good for us because we've been working away at this since we were like 14, with different bands and different line ups and, now its kinda paying off. I suppose the best thing for us is that it is still very much DIY in the sense that our vision and what we want to create and how we want to do it is what will be put out. But the team at the label look after us and are advising us so that we don't mess anything up and that it goes to all the right people. That's the most important thing for us."
SPILT will support self-proclaimed pretentious progressive psychedelic rockers Marmalade at Studio 2 on Saturday, March 3 alongside Samurai Kip and Shards.
On the same night of that Independent Venue week gig, The Bohos were making a noise in EBGBs. A support slot at O2 Academy with DMAS and their subsequent headline gig in the same venue has helped produce an army of fans.
The fresh-faced band have a sound far more polished than their age might suggest. Elliot's Song, a hazy track that descended into a guitar-led frenzy at that O2 Academy headline gig is their best to date, but that may soon change as the band look to develop their sound.
They said, "We're buzzing at the fact that we can release music more often and we're not held back financially. In the sense that we can focus on the creative stuff rather than worrying about getting money together for the next single or something. But the best part for us is that the label are fully music focused and not money orientated. They just want us to release the best stuff that we possibly can and for them to be a part of that."
Manager of the bands, Dave Crane of DC Management can chart this signing as a significant success.
He said: "For me it's all about opportunity. Bringing structure and organisation to artists who already have an abundance of talent but maybe don't know where to start, when it comes to getting it out into the world properly."
Dave is particularly pleased with the record label, Anvil Records: "They're a big believer in young talent.They are  bringing a calculated and more experienced approach to it all which is the perfect environment for raw talent to develop and grow. It's professionalism, but without a corporate giant hanging over your head or watching over your shoulder; just about developing the music that they like and want to put out, which is all you can ask for really. I couldn't be happier with the first signings and they definitely won't be the last."
David Wallbank, CEO of Anvil Records, is delighted to get the lads signed to the label and noted how recording is going to be an organic process: "We haven't and won't put too much pressure on the lads, for us It's about steady growth and development. We have every intention of giving both bands the support to naturally grow and artistic license to express themselves. We are trying to remain realistic and keeping everyone's feet on the ground, but we can already feel the momentum The Bohos and SPILT are creating. We're in love with our bands and its an absolute pleasure to be in this together."
The Bohos will release new single Born Frustrated on Anvil Records on Friday, February 16 before they headline Studio 2 on Saturday, April 7. It's sure to be a great chance to see what we're in for with the band after their signing.
The guys at Anvil Records have made us a playlist of what they're listening to right now, take a listen here:
Comments
comments