Gather round and hear a pick of the latest sounds currently gliding under the surface of the mainstream as Getintothis' Mike Stanton unravels another installment of Unknown Pleasures.
Electronic duo Broads are from Norfolk (as the name suggests) and have just released their new album Field Theory to critical acclaim. James Ferguson and Mark Jennings conjure the spirit of Plaid and Errors to create a record of deep textures and glacial atmospherics.
Their music delivers a wide range styles from synth-pop bliss to a hybrid fusion of genres encompassing ambient drone, post-rock and shoegaze. Broads takes a fascinating approach with this album, tastefully showcasing completely different sides of their musical spectrum.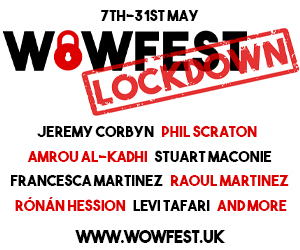 Us & The Buzzing showcases an ability to combine complex percussive structures and intricate glitch synth patterns. The band's now-signature sound, marrying droning, lo-fi synths and slow build through repetition with straightforward electronics is evident throughout Us & the Buzzing and ensures a mellow downtempo groove.
Broads have managed imbue their music with an emotional honesty that immediately draws you in, allowing the full-immersive ambience to drift you out on a cloud fuzzy electronics.
Field Theory is out now on Humm Recordings.
More sounds from the other side? Get onto our Unknown Pleasures archive here
Next is a slice of bittersweet dream pop from Argentina with Malena Zavala. Having worked with her brother in a band closely for five years before his relocation to California, Malena branched out on her own, fusing Latin rhythms with her dulcet vocals.
Taken from debut album Aliso, Could You Stay lilts with smooth melodies and an easy, laid-back pace that lulls the listener. There is something so incredible charming and endearing about Malena's style that immediately draws you in. Intricate guitars, relaxed bass and layering of vocals ensures the easy pace is maintained.
Malena draws on wide range of influences for her songwriting, notably with themes of cultural identity, self-doubt, acceptance, artistic freedom, miscommunication between cultures, and relationships. It's all set to a backdrop of fluid psych rock and dream pop that draws influence and inspiration from Beach House, Tame Impala and Devendra Banhart.
Aliso will be released digitally and 12" gatefold vinyl on the 13 April through Yucatan Records.
Something a little different for my third artist and it's experimental ensemble Lydian Collective, who have been quietly gathering fans and appreciation since September 2017.
New track Cascades moves in a jazz direction, allowing the flexing of instrumental muscles and the exploration of the outer reaches of signature harmonies – while the winning melodies of the first two singles re-appear.
Cascades was composed as a solo piano piece by Lydian Collective's leader Aaron Wheeler, written on a stormy day with rain cascading from the roof of the studio. Having experimented with complex electronic sounds with the band, he wanted to go back to basics and compose something more simple and organic, making use of acoustic instrument sounds and textures. The inspiration from the jazz world is strong – and makes for a fascinating journey, with twists and turns along the way.
Drawing inspiration from jazz, electronica, world music and movie soundtracks, Cascades is a smooth journey into the realm of lounge-core and it's Wheeler's piano lead backed by the killer rhythm team of Ida Hollis and Sophie Alloway, and Aaron's co-composer, Todd Baker (keys & guitar) that gives the track its vibrancy.
Cascades is out now.
Comments
comments