This week's Singles Club sees one musician bubbling with newly found fat pockets and a handy guitar tab video for the shredders out there, Getintothis' Matthew Wood has the latest scoop.
Anderson .Paak – Bubblin
Following up his mighty success with the Free Nationals and 2015's sublime record, Malibu, .Paak returns with undoubtedly one of the anthems of the summer.
Fur coats, gold chains, unlimited cash flow and… Zebras on leads, .Paak indulges in everything his new found success has allowed him, a momentary bliss he's strived for since his days as a weed trimmer without a roof over his head.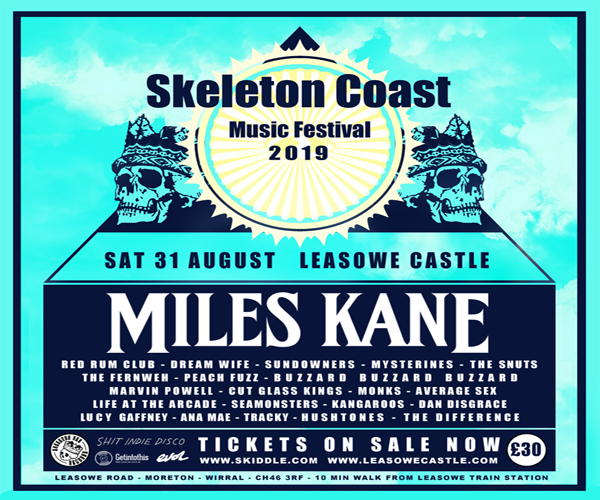 But is it all that blissful?
Courtney Barnett – Sunday Roast
We're beginning to wonder whether Courtney Barnett can write a bad song, with each new release she offers up something suitably satisfying and uniquely addicting, like that first cup of coffee in the morning, you know you need it and you always will.
Here Barnett indulges us in her compositional work, honing in on her intricate plucks and strums before treating us to some brief tablature so that we can play along without hitting up Ultimate-Guitar.com and dodging pop ups.
Sunday Roast is tinged with a sentimental melancholy, only Barnett's vocals bringing us up from the seemingly downtrodden thumps of percussion and longing guitar twinges.
"I know you're doing your best, I think your doing just fine" she urges as the track slips into a brief, yet comparatively uplifting flurry, and they sound all the sweeter thanks to Barnett.
Keep on keeping on…
JJUUJJUU x METZ – Bleck
Prolific conjurers of shin-snapping psychedelia, JJUUJJUU found themselves in the fortunate position of having each track they released met with a notable remix to match; the likes of Jenny Lee Lindberg and Liars got involved and now, Toronto punk pulverisers METZ provide the goods for Bleck.
Jack White announces Liverpool date as part of European tour
Listening side by side, METZ have wisely kept hold of that thunderous percussion section that pounds in your chest like you're in the room with the drummer. Intermittent screeches and supersonic roars multiply the mighty soundscape with the vocals steaming to the forefront more prominently.
A satiating wave then washes over the track causing it to fizzle out in a series of crackles and glitches, far too much for the sound system to handle.
Sub Blue – Take A Picture
A shimmering dose of RnB here from youngster Sub Blue. Super crisp production and silky smooth, well-spun lyrics on the nature of good times and party addiction will hit home for many.
Diving head first into the high life, Sub Blue is all pool-side parties, photoshoots and living in the moment, and who can blame him, with envious beats and a falsetto like that, he may just have to get used to this way of living.
Arctic Monkeys – She Looks Like Fun (Live)
Alex Turner made the decision of releasing zero singles from his intergalactic social commentary/ sultry lounge pop record, and for good reason, it's a record that belongs in a compartment all on its own.
For many, this called for disappointment. There's no standout numbers per se, they weave intricate stories and symbolism between each other, that are largely incomplete with the rest of the album. Here though, live and frothing with cool, AT and co. show us that they've not departed too far from where they left off.
"Smile like you've got your straw in something, tropical" he oozes, before Helders and Cook let loose with rumbling fills and ferocious fuzz. For any of you that miss the old Arctic Monkeys, try these moon-age boots on for size, they might just be your fit after all.
Comments
comments