Liverpool Biennial opened for its latest installment and Getintothis' Peter Goodbody took a walk around the city to see what's what in the art world.

Bishop: "I'm afraid you've got a bad egg, Mr Jones".
Curate: "Oh, no, my Lord, I assure you that parts of it are excellent!"
Desperate not to offend, George Du Maurier's 1895 curate in his now infamous Punch cartoon was at pains to find something nice to say about a clearly raw deal. In it's last issue in 1995 Punch re-printed the cartoon with a caption updated for our times : "This fucking egg's off".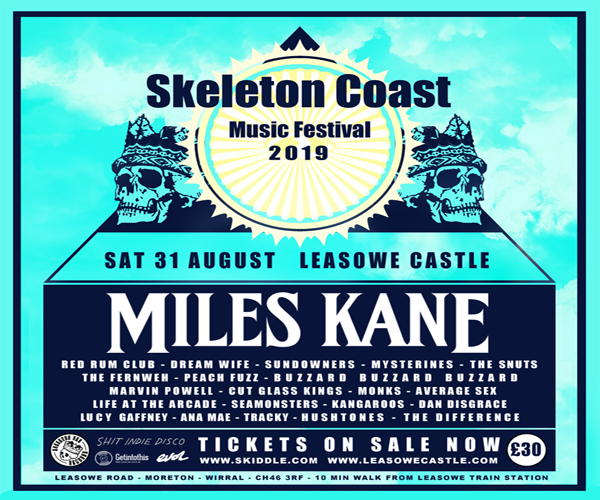 We were brought up with two siblings and the refrain "If you can't say anything nice, then don't say anything at all," was an oft repeated one from one or other of our parents as the three of us sparred and bickered at the dinner table.
So, do we follow our upbringing and keep quiet about this year's Biennial. Or do we try and find something nice to say about it?
It's a tricky one, that's for sure. Although, it does have it's good bits, some of which are quite spectacular. It has missed a trick or two.
So let's start with the negatives.
There's too much video. There's not enough public art.
Holly Hendry's Cenotaph in Exchange Flags is one of only three open air pieces (the others being the benches on the plateau behind the Metropolitan Cathedral and the hastily pasted The List on Great George Street) and it's a bemusing thing.
Said to have been influenced by Liverpool's underground spaces such as the Williamson Tunnels and the old dock underneath Liverpool ONE, it just appears as bits of pipe work left lying around. It has people bemused rather than engaged.
So too the video in The Playhouse.
A massive opportunity thrown a away like an England penalty shootout pre-Russia. We thought anything featuring Bette Bright and Lisa Roach would be decent. But it misses the mark and it doesn't grab.
Gone are the visual jokes of Oded Hirsch's lift exploding out of the floor in Liverpool ONE for the Biennial in 2012 or the VIP Door from Elmgreen & Dragset with it's unwelcoming bouncer in attendance.
And there is nothing remotely approaching the visceral energy of The Sword by Kris Martin in the Black-E – who dared stand directly underneath that thing?
So, the lack of public art is disappointing.
The Biennial needs to engage with a demographic outwith the usual art consumers and public art is the perfect way to do this.
It is a pity there is so little this year.
But so too is the reliance on traditional gallery spaces. Previous Biennial editions have thrown curve balls.
The use of the old Rapid Hardware building in 2010 may have been a fortuitous fate of timing (for the Biennial at least, if not for Rapid), but it was brilliant.
The Marx Lounge and the Mending Project were stand out shows. As well, the old Sorting Office on Copperas Hill in 2012 and the Old Blind School last time round.
It sometimes felt like the buildings were the stars of the show, fair enough, but this time we're left with a slight head scratch.
We know how hard it is for the Biennial to find different, non normal spaces, but this year it mostly feels like the usual suspects – FACT, Tate, The Walker et al are the mainstays.
St George's Hall, on the other hand, is used to good effect, with one of the court rooms given over to video from Lamia Joreige and the dungeons used for more works. There are delights to be found underground here.
But the use of The Oratory, next to the Anglican Cathedral, missed a trick.
It's a beautiful building and not normally open to the general public, so the chance to get inside is a rare privilege.
Check our disappointment then to find it's been used for a video, shrouded in darkness and half curtained off. All of it's splendor hidden from view. It seems bizarre.
But, just like our favourite curate, let's focus on the good bits too.
The Victoria Gallery and Museum has a leading role in this year's Biennial and the display of Joseph Grigely's series of images, entitled Songs Without Words is an intriguing piece.
He takes pages of gig reviews from the New York Times and removes the context, leaving only a part of the headline, but focusing on the main image. It's surprising how unsettling this makes us feel.
We need to see more, but are denied.
FACT was video heavy, but we loved the Horse Day piece from Mohamed Bourouissa. It was engaging and amusing. The imagery was excellent.
There is an arresting piece in The Bluecoat by Abbas Akhavan called Variations on a Ghost.
It's a reference to the destruction by ISIS of numerous artworks and artefacts over the last few years.
Made of soil mesh and water it seems likely to change as the exhibition progresses. Nothing stays the same.
A weird, but uplifting piece of performance art in Blackburne House in which visitors are encouraged to have a facial massage, which results in a (kind of death) mask of their face being created, then to to be stacked with others on the mantle piece in the room.
Sounds odd? Yeah. But it's kind of therapeutic to watch.
And, then the highlight, and by far the best bit we saw. In  the Victoria Gallery and Museum.
Aslam Gaisumov's film called People of No Consequence relates a reunion of a group of elderly men and women, all of whom were deported from Chechnya in 1944 to central Asia during WWII.
It's subtle and understated, but the bullet hits right at the end. It will stop you in your tracks. That's enough of a spoiler.
Celebrating 300 years of The Bluecoat – an in depth look at a cornerstone of Liverpool culture
Open Eye Gallery on the waterfront has an extraordinary series of images from Nigerian photographer George Osodi.
They pulled a blinder here. A set of portraits of Nigerian Kings and Queens.
No longer invested with any power or constitutional significance other than ceremonial, these are portraits of a nevertheless proud group of people, afforded respect within their communities, but still battling the transition from a former colony into a modern nation.
The pictures are superb in their own right, but the subject matter and context is absolutely fascinating.
And to Tate Liverpool, where Haegue Yang has created an extraordinary, magical straw garden on the ground floor, complete with the sounds of summer.
Or paganism, your call. It's beautiful to look at, but designed to mess with your head.
Upstairs, Kevin Beasley's series of sculptures Your face is / is not enough will definitely mess with your head as he presents a series of mannequins fashioned around NATO-issued gas masks.
Unsettling and weird. But cool.
There is also the This is Shanghai exhibition in the Cunard Building which explores the ties, similarities and differences between the twin cities.
You'll be shaken by the randomly opening and closing gates before you even manage to get in to see the art. Powerful again and well worth a look.
So there is good stuff to be found, but you have to work at it, concentrate and be ready to move on to find the gems.
It just seems they're harder to find this year.
We're loathe to be negative about the Biennial. It's the only one in the UK (apart from Stoke's Ceramics Biennial) and it's a massive deal for Liverpool.
It brings people in, it creates discussion and it does at least try to make art more accessible. That it hasn't quite succeeded in the public domain this time is a damn shame and an opportunity missed.
But let's enjoy the good bits. And we also recognise your good bits may not be the same as ours. Go out and seek your own bit of the curate's egg.
Editor's note: It wouldn't be the Liverpool Biennial without the accompanying John Moores Painting Prize. Chalking up 60 years as the UK's most well known and longest running painting prize, the 2018 edition at its long-standing home of Liverpool's Walker Art Gallery is it's characteristic fusion of oils, pencil drawings, fabrics and all manner of multi-media in between. Once again, the diversity can't help but appeal with the vast King and Queen of Wands by Jacqui Hallum picking up first prize for her pink loose cotton sheets stained and dyed them with graffiti like inks.

For us, the highlights included the solemn disquiet of Gareth Cadwallader's Milk, Bill Crosby's African Quilt, the photographic realism of Tom Down's hollow and Graham Martin's Red Road and the exquisite sadness of Joanna Whittle's Rain Tent.

Our personal pick though, was Jo Bruton's Tassel Talk – a picture full of vibrancy, empowerment and energy which exuded magik – and made us fill in the visitor's form declaring her our 'winner' of the 2018 prize. Take a trip to the Walker, and register your vote too.
Images by Getintothis' Peter Goodbody and Peter Guy
Comments
comments