Geowulf will play a tour date at The Jac, Jono McCleery and Emil Landman co headline Leaf as  Getintothis' Lewis Ridley looks forward to Seprona's EP launch.
Sunshine Coast duo Geowulf will play The Jacaranda as part of their UK tour.
Hailing from the city of Noosa, Star Kendrick and Toma Banjanin have spent time in London, Berlin and Gothenburg and have just released their debut album Great Big Blue.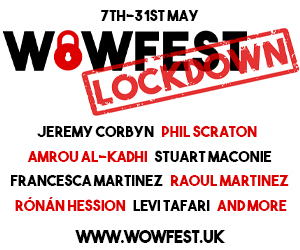 The record takes their foundation as a dream pop outfit and adds 60s and Caribbean elements, creating a shimmering LP.
They come to Liverpool on Friday, September 7.
Twisted Wheel will play The Jacaranda: Phase One as part of their Jonny Guitar tour in support of their new EP.
The Saddleworth band are supporting Liam Gallagher this weekend at Emirates Old Trafford, and they'll come to Phase One in Liverpool on November 3.
Jono McCleery and Emil Landman will play a co-headline show at Leaf in November.
McCleery released his fan funded debut album in 2008 and is setting out on a UK tour alongside Dutch fellow folk singer songwriter Landman, including a date in Liverpool on November 1.
Liverpool music gig guide: Vintage Trouble, OMNI, Shout About It Live and much more
Limerick folk rock outfit Hermitage Green will play Arts Club in October.
Said to be one of Ireland's most authentic and in demand bands, they're ready to take the UK by storm and will play in Liverpool on October 19.
This week's new release comes from Seprona, a brand new video for their single Mystery Moves Me, filmed in Austria.
The single features of their self-titled debut EP. The record is set to be launched on Saturday, September 8 at EBGBs with help from friends Lola, Hannah and The Wick Effect and The Quiet Man.
Comments
comments