Getintothis' Liz Fraser explores Tate Liverpool's latest offering; the works of artist Egon Schiele and photgrapher Francesca Woodman.
Tate Liverpool advertises its newest exhibit; Life in Motion as 'a close encounter with deeply personal and powerful works of art', which acclaimed artist Egon Schiele and photographer Francesca Woodman capture in their intimate and unapologetic portraits that capture emotions beneath the surface.
The exhibition highlighted and interrogated the instability of identity and transitional nature of psychological states. This was expressed through the bodily movements, moments and passages of time made by Schiele's quick intuitive mark making and Woodman's technical flair within her compositions.
Egon Schiele was a Austrian painter born in 1890 and protege of Gustav Klimt up to 1918; Klimt nurtured Schiele's erotic depictions of the human body, many being that of women and himself in unconventional poses.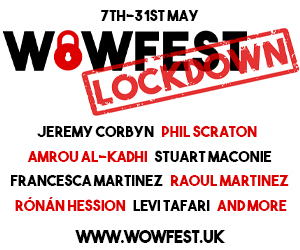 During the Vienna Secession; an art movement formed in Austria in 1987 by artists such as Gustav Klimt, Schiele's work was radical compared to his peers. Which is illustrated in his self-portrait simply titled Head, in which he uses quick, sharp lines, favouring big blank backgrounds and three-dimensional facial features using watercolour and gouache paints.
Egon Schiele – Self-portrait – Head (1909)
Fast forward to 1958 and Francesca Woodman was born in Denver, Colorado. From her early teenage years, Woodman was using the camera and experimental photography to capture interactions of the body within space and how the two merges, suggesting the bodily presence as fleeting or uncertain.
Woodman was interested in Italian classical art, particularly the nude and its symbolism within art history. Woodman was both the subject and object in her self-portraits, questioning concepts of gender, self, body image and identity. In this self-portrait, Woodman uses light sensitive photo powder scattered on the floor in which she lies on to make an imprint of her body, capturing that classic female nude shape depicted throughout art and then juxtaposes it with herself facing the camera straight on in a normal seated pose.
Francesca Woodman – Providence, Rhode Island, 1976
Egon Schiele continued to paint revealing, erotic poses of the female nude and was criticized by many who saw it as pornographic. Schiele was known to have romantic, sexual relationships with some of his models, so for him to capture those intimate moments between them was common in his paintings. Schiele like Woodman, was both the subject and object in many of his works, as using models was hard to sustain financially and using oneself was a more reliable practice. Woodman photographic compositions of the female nude also convey a subtle, sensuality and playfulness, but instead of them being intended for the 'male gaze' you could argue they became more of an exploration into the obscurity of female sexuality.
Francesca Woodman – Eel Series, Venice Italy, 1978  Egon Schiele – Self Portrait in Crouching Position, 1913
Unfortunately, both Schiele and Woodman although decades apart, both died tragically at a young age, Schiele at the age of 28 of influenza, just 3 days after the death of his wife during pregnancy and Woodman at the age of 22 by committing suicide. It is still a mystery as to why Woodman decided to take her life, her family say she 'fell apart emotionally' yet are still at a loss to exactly why. The fascination and mystery of her death often obscures the quality of her work, as one tries to unravel answers by examining her haunting, obscure, black and white images. However, Tate Liverpool failed to mention the cause of Woodman's death in the exhibition, in respect or perhaps intentionally to not detract from her work and see her images as she would have wanted others to if she was still alive today.
The pair respectively capture and interrogate the raw intensity of psychological states witnessed within themselves and conceivably us as well, in these deeply personal works of art, which are still as profoundly powerful and engaging to this present day. The Life in Motion exhibit runs until September 23, 2018 and is open to public viewing from as little as £5 in the Tate Collection scheme. For more information on ticket prices, open times and details click here. 
Comments
comments