Bassekou Kouyaté brought his family show to the Phil Music Room and Getintothis' Sinead Nunes was totally blown away.
Have you ever wandered into a gig and felt instantly welcome?
Its something you don't experience often, not least when you're in a venue pretty far removed from your regular dingy haunts. Liverpool Philharmonic's Music Room, though trying hard to be the Phil's cooler, younger sibling is still very "establishment". But somehow, wandering into the Music Room tonight felt like coming home.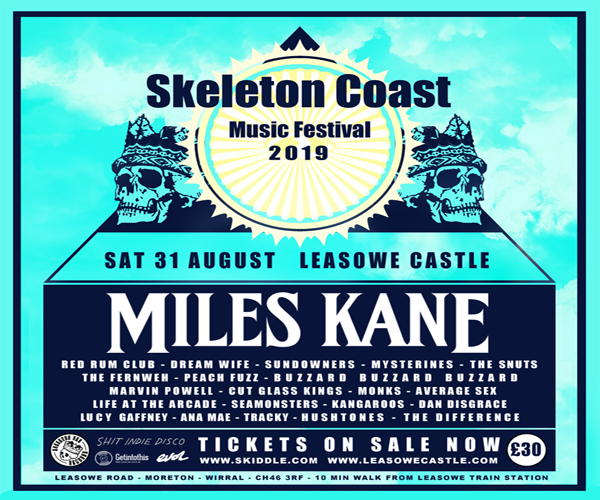 Bassekou Kouyaté is a musician from Mali, renowned for his mastery of the ngoni, a simple and traditional lute-like instrument with just four strings, common throughout West Africa. Virtuoso Kouyaté plays with skill and love, blending traditional rhythms with innovative solos to create beautiful melodies.
He's shared the stage with icons like Carlos Santana and Taj Mahal, but this evening's events demonstrated his own clout, with a rapt audience drinking in every note.
His easy attitude and charisma creates an instant rapport with the audience, not least because of his gentle way of introducing each song in a mixture of English and French – reflecting the blend of tradition and the contemporary his music communicates. Each instrument is clearly made using centuries-old techniques, then enhanced by electronics – yet occupying an aural space which is somehow both.
Kouyaté introduces his band, Ngoni ba, saying "they are all my family"; a nephew on percussion, a brother on bass, his son on rhythm. Their connectedness, their unity is what makes every track so beautifully executed, and the love between the band is palpable as they perform, easing into un-choreographed movements which echo each other's musicality through body and voice.
Kouyaté's wife and lead singer Amy Sacko is a magnetic presence on stage, and although the lyrics are in the beautiful Bamana language, what she's singing sounds powerful, personal. Sacko's voice commands the sort of multi layered authority you expect from Nina Simone, whist in harmony with her own delicate, honey-like tones. Her on-stage relationship with her son is particularly beautiful to see, as she moves gracefully to his expertly played rhythms and smiling performance.
Each track (including two renditions of the well known Deli in contrasting styles), is unforgivingly unique, as if the mood changes independently of the lyrics, evolving in response to the room. Interspersed with these slow, emotive rhythms were party tracks too. "Do you want to dance?" Kouyaté teases the audience as Ngoni ba launch into upbeat tracks like Konya.
One of the standout tracks though had to be Nyame, a slow and haunting instrumental overlaid with a sort of conversation between Kouyaté and his brother, whose deep voice draws the listener in, punctuated by Kouyaté's own appreciative humming and Sacko's powerful voice. This opportunity for each band member to demonstrate their incredible talent was common to the whole set, an equal platform for each performer to be celebrated.
Kouyaté's instrumentalism is undeniable, and his family as one is a perfect musical unit. Imagine being part of that unparalleled talent and creativity? Mind blowing.
Images by Getintothis' Dayna Taylor
Comments
comments