Def Leppard performed their classic Hysteria album in its entirety  and Getintothis' Nedim Hassan joined the party at the Echo Arena.
Making a mockery out of lazy marketing labels like 'dad rock', tonight the Echo Arena is full of a whole range of rockers, whether male, female, young or old.
Like us, they could not resist the temptation of seeing one of the New Wave of British Heavy Metal's most successful acts revisit their glory years.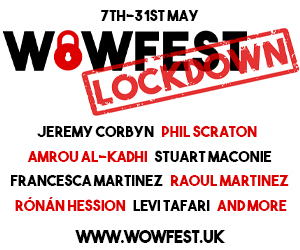 We take our seats in time to see Cheap Trick cram their special guest slot with hits that attest to their enduring appeal. Ever youthful looking frontman Robin Zander swaggers across the Echo Arena stage as his band rip through immaculate versions of melodic gems from their superb back catalogue. Dream Police and I Want You to Want Me are joyous blasts of pop rock, but it is Surrender with its clarion call to a younger generation that still lives long in the memory.
The 'mommies' and 'daddies' (and there were plenty in this audience) may still be a 'little weird', but they know how to have a good time and their kids do too.
Fun times at Def Leppard. Everything I expected from the show – lots of hair, big light production and singalong hits. 🙌🏼😁 @ Echo Arena Liverpool https://t.co/CTT2aBLy8R

— Cat (@Bonanzoid) December 15, 2018
This is made plainly evident when Def Leppard take to the stage. Many people in the seats in and around us stand up and stay stood up as they dance, raise their fists and play air guitar to surely some of the finest rock anthems committed to record.
If ever there was an album that lent itself to being played live in its entirety then Hysteria is the one.
Envisaged by the band and producer Mutt Lange as a collection of singles, rather than mere album tracks, the sheer catchiness of these rock songs is almost overwhelming. Indeed, the album title takes on a whole new meaning as we are provided with hit single after hit single to sing along to.
The feeling of experiencing Rocket, Animal, Love Bites, Pour Some Sugar On Me, Armageddon It and Gods of War played in succession was (to paraphrase one of Def Leppard's later album titles) nothing short of euphoric. This epic sequence also illustrated the uncanny ability of Sheffield's finest to produce memorable riffs; with Pour Some Sugar's groove-laden hooks sounding particularly immense.
A moving tribute to late guitarist Steve Clark played across the giant video screens, which were a constant backdrop to tonight's performance, momentarily provided us with time to catch our breath and reflect on how Def Leppard have so often triumphed in the face of adversity.
Then the band hurtled towards a finale that unleashed Let's Get Rocked, Rock of Ages and Photograph. Once again most people were up out of their seats singing along to every line. Admittedly the playing of Hysteria in its entirety meant that none of their more contemporary songs made the set list, but then again with hits like these why should the Leppard change their spots?
Comments
comments