Tears For Fears and Alison Moyet played the Arena's biggest gig of 2019 so far and Getintothis' Steven Doherty was there to enjoy the 80s delights.
So, it's now the M&S Bank Arena.
Not as catchy as The Echo, but we're sure we'll all get used to it in time.
It's first gig under it's new moniker sees two of the biggest acts of the 1980's play together as part of a full UK tour.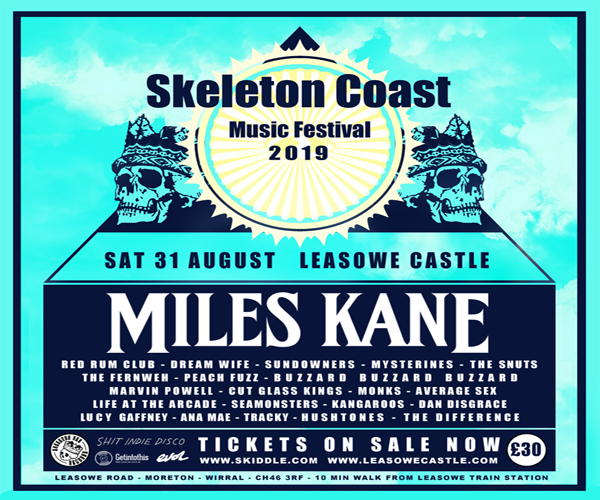 Alison Moyet, most recently seen at the Philharmonic last year, is a regular on the live circuit, however this was Tears For Fears' first live outing in these parts for the best part of 15 years, and this curiosity lured in a very healthy crowd.
First off, Moyet took to the dimly-lit stage, flanked by a guitarist and keyboard player, launching into I Germainate, taken from her last album, 2017's Other.
Her set tonight is split evenly between old and new, her 80's solo hits and the big singles she recorded with Erasure's Vince Clarke as Yazoo, garnering the biggest cheers of the night, the crowd especially going wild to the banger that is Don't Go.
Her voice is still sensational after all these years, and even though visually difficult to see much going on, there was true star quality running right through her set.
At 8.45 on the dot, the lights go down, and the Arena is filled with the sounds of Lorde's cover of Everybody Wants To Rule The World, Tears For Fears' biggest single of the 80's.
Surely they are not going to toss away this first song in, eschewing all known arena gig etiquette.
They do, and the gig gets off to a flyer because of it.
Yet, here's where Tears For Fears come slightly unstuck.
Not having the breadth of 'hits' that other bands of that era have (only having 7 top 10 records), or the fall-back of new material, (their oft-promised new album, which has been in the making for the last 14 years remains still unreleased), there seems to be a fair bit of 'filler', album tracks or less-successful singles which the crowd are largely unfamiliar with, which causes the atmosphere to drop occasionally at points throughout the set.
A straight-laced, almost karaoke version of Radiohead's Creep does nothing to help with this, neither does the absence tonight of the big screens, further alienating sections of the audience.
When the big hitters arrive though, it's easy to see why people have come out on a freezing Saturday night.
Beatles pastiche Sowing The Seeds Of Love, Mad World, Change and main set closer Head Over Heels are all ecstatically received, with a short encore (another usual arena gig no-no) of just Woman In Chains and Shout send the crowd home largely pleased.
Hopefully, if the new material is up to a high standard, then TFF will be able to play here again after the album's release with a tighter, more crowd-friendly set-list.
Whatever the venue might be called by then.
Comments
comments