With the news that Liverpool duo Her's have been killed in a car crash in America, along with their manager Getintothis sends its condolences.
News is arriving that Liverpool band Her's have been killed in a car crash while on tour in America.
The duo, comprising Stephen Fitzpatrick and Audun Laading, were en route to a gig in Santa Ana, California when they were involved in a road traffic accident on Wednesday.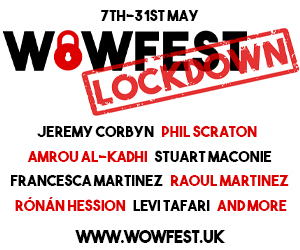 Along with their tour manager, Trevor Engelbrektson, all three died in the incident.
Getintothis said of their debut album "Summoning up the ghosts of 80s intelligent pop purveyors such as Scritti Politti, Aztec Camera and Prefab Sprout, Her's seamlessly weave a melange of funk-driven bass lines, lush guitar melodies and swooping vocal delivery.
"Invitation To Her's is cheeky, playful and wistful in equal measures. Merging doo- wop, shimmering melodies, skittish riffs, and enough hooks to hang a wardrobe of parkas on, Her's have further cemented their reputation of today's equivalent of perfect student bedsit connoisseurs."
A statement on Facebook from the band's record label, Heist or Hit confirmed the devastating news.
Our condolences go to all their friends and family.
Comments
comments