Tirzah brought her gorgeous chilled out vibe to a well up for it crowd in 24 Kitchen Street, Getintothis' Sinèad Nunes was there to drink it all in.
Watching Tirzah tonight at 24 Kitchen Street made us wonder if all the hipsters are in on some cosmic joke that we're just not a part of.
Why are we all stood around wearing effortlessly cool sportswear, with our eyes closed listening to a repetitive beat, with repetitive lyrics?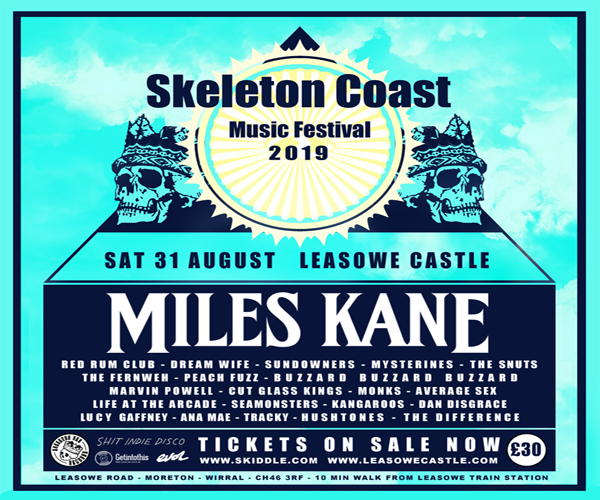 As if it were some more high brow art form than the chart pop and dance music we so readily disregard or admit to liking "ironically".
As a fan of Tirzah, we were massively underwhelmed with the live show. Maybe we're a fan who likes to listen to her as part of a work mix, or as a late night wind down after a gig; the type of music you can chat and sway along to. The live experience, however, felt dull, at times – and not in a stripped back, experimental sort of way.
There's not a lot of movement or emotion from the stage.
Confusing? The room was into it, yet we couldn't help but feel cheated. These 2 minute extended-intro sounding tracks weren't punk; so why so short?
The wind chimes between tracks weren't part of some overarching message, so why so contrived? That's not to discredit talent, as Tirzah's voice is beautiful, husky and smooth as on each of her records and the layering of live samples, melodies and voice was spot on.
Africa Oyé reveals Sefton Park festival headliners plus special Oyé competition
Support came from local DJ talent BЯYN and Manchester-based Michael Brailey, whose solo performance was a pleasant surprise, not least for the show's overestimated set times (thankfully we arrived in time to catch the support act), but for his unexpectedly James Blakian vocals.
Coupling spoken word audio samples with layered synths and sounds, his staging was confident and welcome for someone so young, the choir-boy get up and gothic spotlight a moody theatrical bonus. This was experimental and different in a very good way. He's RNCM alumnus and it shows.
As for Tirzah, the crowd loved it, so maybe we're missing something? Or maybe this writer is just too cynical when it comes to over intellectualising what is quite simply, average electronic music.
Images by Getintothis' Peter Goodbody
Comments
comments