Graham Nash is about to embark on a UK tour in the summer and has a rich history with a new 2 disc release to prove it, Getintothis' Jamie Bowman has a chat.
While Liverpool's Cavern Club holds a revered place in pop history as the club that nurtured the Beatles, a certain band from Manchester also owe their career to that dingy corner of Mathew Street.
With their pioneering and distinctive three-part vocal harmony style, The Hollies became one of the leading British groups of the 1960s. In fact they went on to sell more singles than any British act other than the Fab Four during the seven years after first hitting the UK charts with 1963's (Ain't That) Just Like Me.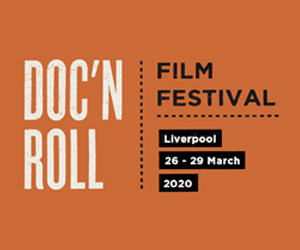 Formed as The Deltas by school friends, Alan Clarke and Graham Nash, the band renamed themselves The Hollies in tribute to Buddy Holly and, on February 3, 1963, found themselves on the bill for one of the Cavern's legendary Rhythm and Blues Marathons alongside The Beatles, The Merseybeats and Cilla Black.
"At the end of our set this guy came up to us and said he was called Ron Richards and was from EMI at Abbey Road and would The Hollies like to come down to London and make a demo," recalls Nash. "We were like 'of course!' We went down, recorded the song and it got in the charts and we never looked back.
"With the success of The Beatles and the money EMI were making the first thing they thought was 'they can't be the only ones – there must be some more people in the north so let's go and chase them down' and that was what Ron was doing at the Cavern that day. What great timing!" 
Whether it was good fortune or not The Hollies quickly became a virtual production line of hits with the likes of Stop Stop Stop, Pay You Back With Interest, On A Carousel, Carrie Anne and Bus Stop becoming some of the decade's most-loved songs.
But Nash's attempt to expand the band's range with more ambitious compositions like 1968's King Midas in Reverse, which only reached No.18 in the UK charts, and the ambitious, psychedelic album Butterfly, led to a split between the band, with the final straw for Nash coming when the Hollies rejected Marrakesh Express, a song that Nash felt so strongly about, he famously jettisoned the band after their year-end concert at the Palladium in London, and flew straight to Los Angeles to write the next chapter of his life.
"I think the worst thing you can do to a creative artist is make them doubt themselves," says Nash. "When The Hollies were no longer interested in recording my kind of music, I thought it was me and that the songs were shit."
Nash initially met both David Crosby and Stephen Stills in 1966 during a Hollies US tour. On a subsequent visit to the US in 1968, he was more formally introduced to Crosby by mutual friend Cass Elliott in Laurel Canyon, Los Angeles. Over the course of the year, the former Byrd repeatedly made it clear to Nash that there were alternatives waiting for him on the West Coast, and in February 1969, a fast two months after leaving England and The Hollies, there was Nash recording Marrakesh Express with Crosby and Stills (and drummer Jim Gordon) at legendary engineer Wally Heider's Hollywood studio.
"When I first came to America and joined David and Steven I didn't talk about The Hollies, " admits Nash. "David didn't talk about The Byrds and Steven didn't talk about Buffalo Springfield. You don't talk to your present lover about your past lover unless you're crazy.
"It was Crosby who came to me and said 'hey wait, they're the crazy ones. These songs, Teach Your Children and Marakesh Express are good songs so don't take any notice of them.' He gave me back my confidence and I'll be forever grateful to David for that."
A trio at first, Crosby, Stills & Nash later became a quartet with Neil Young and with both configurations, Nash was responsible for penning their most-commercial hit singles such as Our House (about the house in Laurel Canyon shared with his then-lover Joni Mitchell); Teach Your Children and Marrakesh Express (both of which had been rejected by the Hollies); Just a Song Before I Go; and Wasted on the Way.
Nash, nicknamed "Willy" by his band mates, has often been described as the glue that keeps their often fragile alliances together.
The trio's first album, Crosby, Stills & Nash, was released in May 1969, almost exactly 50 years to the day our interview takes place. An all time classic, along with the Byrds' Sweetheart of the Rodeo and The Band's Music from Big Pink of the previous year, it helped initiate a sea change in popular music away from the ruling late-1960s aesthetic of bands playing blues-based rock music on loud guitars.
"I would be ecstatic if that was the one album I was involved in that people still listen to," says Nash. "I thought it was a brilliant piece of music – we had three guys with lots of songs and lots of talent and we knew, when we finished that record it was going to be a big hit – we just had a feeling. At that time there was a lot of loud stuff: Led Zeppelin and Jimi Hendrix and this kind of acoustic music sneaked it's way through all of that and right to the top.
"I think for people who love music but don't write it, songwriting is very mysterious to them," he continues. "They often wonder where my head was at when I wrote Teach Your Children or Military Madness or Immigration Man and I tell them because I like telling stories. I've always been a very curious person and I've always wanted to know why this does that or how does that work or why did that happen. I'm always asking questions and although I don't think musicians have much in the way of real answers we do have a lot of questions."
Deeper Cuts Festival – an interstellar new music happening in Liverpool
The question on every one's lips recently has been whether Crosby, Stills, Nash and Young will ever play together again. In 2016, Nash told Billboard magazine: 'There will never be another Crosby, Stills & Nash record or show. Right now, I don't want anything to do with Crosby at all. It's just that simple.' The origins of the split seem to be something to do with Crosby calling Young's new partner Daryl Hannah 'a purely poisonous predator', in a radio interview, but with the former Byrd man making conciliatory noises and all four keen to express their hatred of the Trump regime, it seems to be a case of never say never.
"The loss of music is the saddest thing," he says refusing to be drawn. "But I have to tell you kid, if we don't ever sing a note together again, look what we did in the last 50 years. I have unbelievable enthusiasm and I'm singing better than ever. People come up to me and say 'fuck – what are you doing to your voice to keep it so good?' I don't do anything – I just sing. Maybe I warm up with a song before we go out there to make sure we're on the same page but I don't do vocal exercises or have a vocal coach. I'm just a singer. Crosby's singing well too….I'm having a lot of fun as a solo artist but I do love being on a band and making music with other guys."
The aforementioned Joni Mitchell, has also had a tough few years after suffering a brain aneurysm in 2015. The Canadian singer songwriter had a huge impact on Nash when they first met and the two became a couple at the height of CSN's early success.
"I've always kept in touch with Joni throughout my life," he says. "She's a wonderful, wonderful person and a genius songwriter. Right now she's back walking and talking and laughing and I think she's on her way back and I'm very pleased. In 100 years when they look back on the sixties. I think it's only going to be The Beatles, Jimi Hendrix, Dylan and Joni."
Belying his 77-years, Nash hits the road in July for a new batch of UK tour dates as he continues to support the release of Over the Years…, a 2-disc collection of Nash's best-known songs from the past 50 years plus more than a dozen unreleased demos and mixes. Nash will be accompanied by longtime collaborator, Shane Fontayne on guitars and vocals, and former CSN keyboard player and vocalist, Todd Caldwell, weaving anecdotes and tales from his 50-year career throughout the evening.
"There are times when it feels like a thousand years and there are times when it feels like 10 minutes," adds Nash, looking back. "I'm 77 years old and I'm sitting in my apartment in New York City and I'm having a great time in my life. I still feel creative and I have something to say and I still feel people are interested in what I have to say. Nobody has to agree with us but at least listen.
"What I'm most glad about is that the fans get to share a piece of me – I want people to understand I am an ordinary person just like them. I've been a musician since I was 13 years old and I've kept that muscle alive and full of blood and fresh and that's what you've got to do. Keep finding things to talk about and keep finding things to expand your brain and consciousnesses."
Graham Nash's UK tour begins on July 16 at Southport Theatre with stops in Halifax, Oxford, Cardiff, Folkestone, Bath and London's Alexandra Palace Theatre. In addition, Nash will be featured at both the Wickham Festival on August 1 and the Cambridge Folk Festival, August 2.
Comments
comments