The Mercury Prize shortist is revealed, Getintothis on the 12 nominees.
The Mercury Prize 2019 judges have selected Anna Calvi, Idles and Foals to make up this year's shortlist.
The relatively diverse shortlist also includes newcomers Black Midi, slowtai and Fontaines D.C.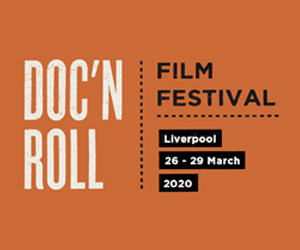 Other artists making their Mercury debut include Little Simz, Seed Ensemble, Nao and Dave.
As is traditional the Getintothis Predictometer was wheeled out last night and we managed to pick a very respectable seven of the list. And we've predicted Idles to win.
Quick thoughts on this year's shortlist
a) Good list. No old bastards. Good variety. Fair play to Jamie Cullum and co. on the judging panel.
b) Surprised Comet Is Coming were overlooked – but hey.
c) Love 'em or hate 'em, Black Midi are gonna continue to cause division – which camp you in.
d) Idles are gonna win. Obvious innit.
e) It was refreshing 6 Music just read the list out rather than drag it out for two hours.
f) Let's hope that Capaldi fella storms the stage.
g) We're hoping Fontaines D.C. win. They won't. It'll be Idles.

Here's the full Mercury Prize 2019 shortlist:

Anna Calvi: Hunter
Black Midi: Schlagenheim
Cate Le Bon: Reward
Dave: Psychodrama
Foals: Everything Not Saved Will Be Lost
Fontaines D.C.: Dogrel
Idles: Joy As An Act Of Resistance
Little Simz: Grey Area
Nao: Saturn
Seed Ensemble: Drift Glass
slowtai: Nothing Great About Britain
The 1975: A Brief Inquiry Into Online Relationships
Comments
comments