Rory Wynne won over a difficult crowd on a Friday night in Jimmy's, Getintothis' Peter Goodbody was impressed with his moves.
Rory Wynne released his first song at the age of 13.
It was enough to get him noticed and in 2014 there was a proper label release of single Post Party Confusion on New York's Mermaid Avenue label.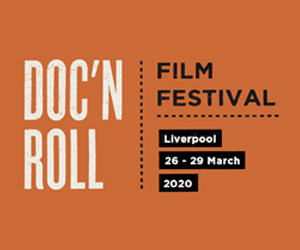 Support slots with Blossoms and Pale Waves were the reward and by 2016 there was enough music in the can to bag him his own dates as well as a few with The Coral.
In more recent years he's played Liverpool Sound City, Live at Leeds and Kendal Calling. Last year also saw the release of his eponymous debut album.
So the pedigree looks fine. Let's see how it all goes down on a Friday night in Jimmy's.
North Wales outfit Bluff are tonight's first of two supports. They call themselves shoegazers, which some would see as a less than complimentary description, but these guys embrace it.
Which is just as well as there's not a lot else going for them. It's lacking much in the way of enthusiasm – the songs aren't bad and towards the end of the set they improve significantly. But, guys, just look like you're having fun. It makes it better for the rest of us.
To be fair, though they have hooked up with Rory Wynne before and he mixed the recorded versions of the last two songs of Bluff's set.
The Jagz have been around for a while, as a studio band at least . But this will be the first time we've seen them and we'll later learn it's only their 3rd gig. They've brought a decent crowd with them as well, who clearly know the material.
And that is a really classy, laid back (to start with) funk set. Glorious guitar picks stand out from the underlying bass and keyboard base on which the songs are built.
They are only two songs in and already there are chants of "Jagz, Jagz, Jagz" from the floor. New song Life Keeps Rolling On got a big cheer, but the next one, Things You Do, got the disco funk equivalent of a mosh pit with people linking arms and bouncing up and down at the front.
Granted, it is quite a bouncy song, but it was a reaction that would have brought smiles to the faces of much, much bigger bands. There's a lot of love in here tonight for The Jagz.
Finishing off with the superb single 21:27, this was a top quality set that had the audience calling for more.
Quite a few heads were here for The Jagz alone and didn't stick around for Rory Wynne.  That's always disappointing to see, but what can you do? Not a lot.
Mamatung release video for new single Border Barrier – exclusive premiere
Rory Wynne makes his entrance to a recording of The Red Army Choir belting out a rendition of The Red Army is the Strongest. Well done, mate.
We've just had the message on our phone that LFC have kicked off the football season by beating Norwich 4-1 at Anfield.
As he segues into Star in the Sky we see immediately how it is he managed to get so much attention so quickly and so young. He has a definite x factor, charisma and power right from the off.
Those who stayed on after The Jagz are treated to a display of almost perfect power pop. Rock isn't quite the right word, but whatever, it oozes class. It has people dancing, shaking their long hair at each other.
The only trouble is there really aren't enough people left to create any real atmosphere. About half way through a few more people come in the room as Rory starts off next single Getting Over You, which sees him taking to the front of the stage, one foot on a monitor. It's the classic rock star pose.
It's working. Maybe word has spread upstairs about how good this is.
The audience clearly don't know much about Rory's music, but he's making a decent fist of this and he's winning them over.
"If everyone keeps dancing, then I'll be happy". They oblige. In a quite remarkable fashion he seems to have turned this gig around and won a fair few new fans.
His strolls onto the floor, wielding his guitar, are going down like a storm, he's doing all the moves and pulling out the stops.
It appears there's a stag party in. "Who's the one getting married? This next song's for you". It's called Need You Tonight. Rory's got the comic timing too.
In the end, a fair few punters move on, but Rory's earned his tea tonight. It was a cracking gig. And he's got himself some new Spotify playlist adds.
Images by Getintothis' Mark Holt
Comments
comments