Fountains Of Wayne founder Adam Schlesinger has died due to complications due to coronavirus, Getintothis' Peter Guy reports.
Adam Schlesinger, the Fountains Of Wayne co-founder has died aged 52.
Schlesinger, who earned an Oscar nomination for writing the theme song to That Thing You Do, died due to complications from the coronavirus.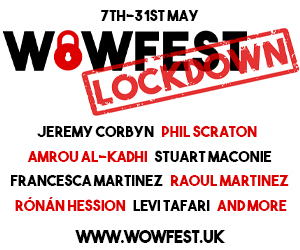 Earlier this week, Schlesinger was hospitalised in New York after testing positive for COVID-19 and was said to be "very sick" and breathing with the assistance of a ventilator.
In 1991, Schlesinger teamed up with Chris Collingwood to launch Fountains of Wayne playing bass while being their chief songwriter.
The band's self-titled debut album, released in 1996 by Atlantic Records, included the singles Radiation Vibe and Sink to the Bottom.
However, despite being received well by critics, their follow-up album, 1999's Utopia Parkway, struggled commercially and led Atlantic to drop the band.
Fountains of Wayne returned in 2003 with Welcome Interstate Managers, which included the top 10 single Stacy's Mom.
The band subsequently received two Grammy nominations, including Best New Artist and Best Pop Performance for Stacy's Mom.
Fountains of Wayne released two more albums before going on hiatus in 2013.
Schlesinger contributed to a number of film and TV soundtracks, including the title theme to Tom Hanks' 1997 film That Thing You Do, which earned him Oscar and Golden Globe nominations for Best Original Song.
He was also a 10-time Emmy nominee, who received recognition for an array of projects, including Sesame Street, The Colbert Report, and the Tony Awards telecast.
Comments
comments