Tri Angle Records announces it is to shut down, Getintothis' Peter Guy on 10 of the labels finest moments.
Tri Angle Records has shut down after ten years of releasing music.
The UK/US based label was founded by Robin Carolan and released music by the likes of The Haxan Cloak, Clams Casino, serpentwithfeet, Forest Swords, Vessel and Evian Christ over the last 10 years.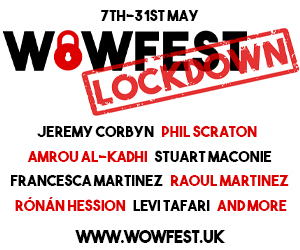 Taking to social media, founder and Brooklyn-based Carolan revealed the news in a statement, "The start of 2020 marked 10 years since I started Tri Angle," he said.
"Last year I made a decision about the label's future, and it's taken a while to sort out of the practicalities, but I wanted to let everyone know that today marks the end of Tri Angle."
Prior to starting the label Carolan was a writer for the well-recognised website 20jazzfunkgreats.
He added: "I'd like to thank everyone, and anyone, who has supported Tri Angle over the years. And I wish all my fellow independent labels/artists the best of luck in what are sure to be very trying times."
Tri Angle Records launched in 2010 with the release of Let Me Shine for You, a compilation of Lindsay Lohan covers by the likes of Oneohtrix Point Never, oOoOO and Laurel Halo.
For the last decade Tri Angle Records artists and their influence cannot be understated.
Bjork, Kanye West, A$AP Rocky, FKA Twigs, Diplo and Massive Attack have all cited or worked with artists from the label – and for a generation of listeners, those influences will remain forever embed in their psyche.
Here's 10 defining moments and tracks in Tri Angle Records history:
1.  Clams Casino: Rainforest
Perhaps the ultimate Tri Angle artist, Clams Casino started making warped electronic tidalwaves of dissonant beats back in 2008. He went on to sign for the label and released the extended EP Rainforest in 2011 – giving the imprint it's hard to pigeonhole yet distinctively singular sound.
2. Forest Swords: Engravings
For many Engravings isn't just the finest Forest Swords moment it's the finest statement on Tri Angle Records.
Released back in 2013, this monumentally dense album is wrought with fractured beats and sounds seemingly unearthed from the Jurassic period. A real landmark for UK electronic music.
3. Haxan Cloak: Excavation
In many respects Yorkshire man, Bobby Krlic aka Haxan Cloak formed an unholy trinity with fellow Tri Angle artists Matthew Barnes (Forest Swords) and Bristol's Seb Gainsborough aka Vessel.
The three formed and forged label relations in the early 2000's with Haxan Cloak's Excavation perhaps the most unsettling of the three – a record imbued with existential dread and whisperings from the afterlife.
4. Holy Other: Held
Manchester's Holy Other was at the very start of the Tri Angle journey. Mixing UK Garage and warped house music he cited his influences as the Cocteau Twins jamming with My Bloody Valentine.
More sensual and somewhat easier on the ear than many of his UK label contemporaries, his debut album proper Held contained the crossover jam Nothing Here.
5. Evian Christ: Waterfall
The second artist signed to Tri Angle from Merseyside, Josh Leary aka Evian Christ wore his trance influences heavily on his sleeve and the hugely anticipated Waterfall EP reflected those searing beacons of stabbing beats aligned with a hallucinatory ambience.
His subsequent live shows became the stuff of legend and Kanye West snapped him up to work on Yeezus. That debut album is still in the works.
6. Vessel: Punish, Honey
Part of Bristol's Young Echo collective, Vessel was deep into releasing music when he signed to Tri Angle in 2011 before releasing his debut Order of Noise.
Follow up Punish, Honey and Queen of Golden Dogs mark him out as one of the most consistently brilliant young beatmakers of his generation.
7. How To Dress Well: Love Remains
Having moved to the States, label owner Robin Carolan was becoming more involved in the underground and influential producers over that side of the Atlantic. Unearthing Colorado multimedia artist Tom Krell aka How To Dress Well (along with Clams Casino) ensured Tri Angle became a US as well as UK trendsetter for a generation of listeners.
Debut album Love Remains, for many is Krell's definitive statement.
Set Lists and why we love them as a souvenir that money can't buy
8. oOoOO: oOoOO
Remember Witch House? Alongside Salem, oOoOO were the founders of the brief but much blogged about form of haunting dub. Their remix of the Lindsay Lohan song I Live For The Day was released on Tri Angle in 2010 before going on to pen two further EPs to stunning effect.
9. Balam Acab: See Birds
New York's Alex Koone cherrypicks slabs of UK Garage and melds it to collages of harmonised vocals and experimental noise. Another frontrunner in the Tri Angle label, the title track to his 2010 EP See Birds was featured in a L'Oreal mascara ad starring Beyoncé in early 2011.
10. serpentwithfeet: Blisters
Signings to Tri Angle in 2016, serpentwithfeet was part of Philadelphia's neo-soul scene and shows the progression of the label. Debut EP, Blisters (produced by Haxan Cloak) is in marked contrast to most of the artists listed above, yet feels completely safe among them too.
An artist that shows the Tri Angle fold will blossom whether or not the label continues.
Comments
comments