A tribute gig to Ormskirk teenager Adam Panther, who died of bone cancer earlier this year, is to be held at Ormskirk Civic Hall on August 10. Read on for details.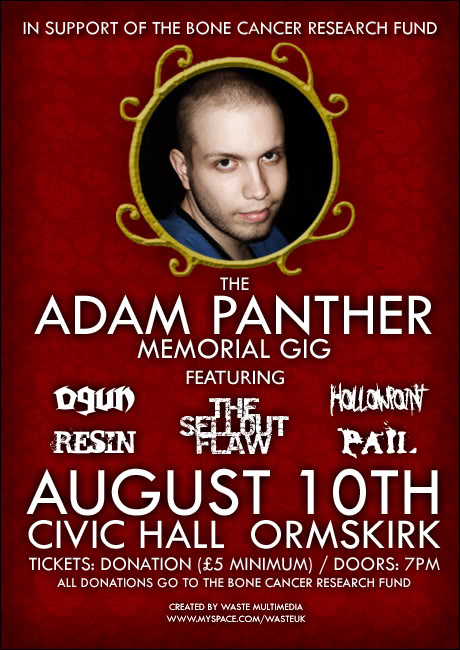 West Lancashire's cream of young talent will assemble at Ormskirk Civic Hall this week to celebrate the life of a departed friend Adam Panther.
Adam was a sixth form pupil at Ormskirk School and played an active role in supporting much of the emerging musical talent within the area.
However, having left school earlier this year he was diagnosed with bone cancer and died on May 18 2007.
This Friday, August 10, sees many of Adam's friends, family and fellow musicians gather to pay tribute to his life while raising money for Bone Cancer Research fund.
Among the acts on the bill are Liverpool metallers Ogun, punk-rockers The Sellout Flaw from Burscough, grunge rock from Ormskirk band Resin, hardcore act Pail and rock band Hollow Point.
Please come down and show your support, all welcome.
Comments
comments