Reflecting on how he got into The Stone Roses, Getintothis' Peter Guy unearths a stone cold classic.

Every band you hold dear to your heart offer up an infinite amount of treasured memories and for me The Stone Roses throw up possibly more than any other.
I'll never forget the day I finished work experience at a tiny printers on Ormskirk's gloomy industrial estate and Kevin, the jolly owner, presented me with a £15 Woolworths voucher which was spent within minutes on a two-for-one offer on Suede's Dog Man Star and The Roses' debut.
You can guess which received more spins. That's not to say the former isn't good, it was just that The Roses' one – which I played reclining on my bed in complete befuddlement for the very first time – was something altogether magical. I was immediately gripped, but couldn't quite fathom the production, Ian Brown's whispery delivery or indeed the giant lemons decorating the front cover.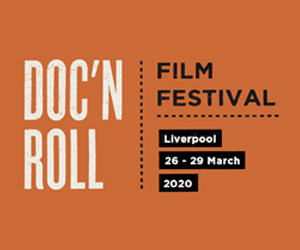 All of that came much later – for the Stone Roses unravelled their many layers slowly, satisfyingly over many years of digestion.
Later that very year they'd returned after donkies in the wilderness, Brownie was back with a skinhead and dodgy facial hair, John was drug-addled thin, sporting new twisted 501s with the labels still attached and Reni was AWOL. Only Mani remained untouched – a glistening, burning energy of ego and manic joy.
The Second Coming had arrived too, to at best, lukewarm reviews and as me and my mate Rob made our way to the ashtray that was The Royal Court Theatre it's safe to say neither of us were that arsed. Plus we had college the next day.
Almost three hours passed staring at a red curtain as some horrendous jungle-meets-ragga hardcore DJ gash pumped from the speakers. No doubt Brownie had employed his local dealer to sort the pre-gig entertainment out – and no doubt there was only him buzzing off it too.
When at nearly 10pm, a baldy scally, who while not quite old enough to be our dad, but certainly old enough to know better, spits in my ear, 'Listen kidda, we could all die temorra, but at least we can say we'd seeeen de ROSES!'
It was at that precise moment Breaking Into Heaven's opening squall of tumbling guitars, tribal beats and jungle animal squawks rang out, neatly segueing into I Wanna Be Adored's industrial rumble.
It was also at that precise moment that we forgot all about college and were lost in one of the greatest gigs we could ever imagine. For the Roses were a supergroup – John, leaning back like a latter day Jimmy Page, mop of hair raining as the riffs kept on falling. Mani bounding around the stage, battering his bass which kicked you in the belly. And Ian, sporting a woolly hippie hat, perma-smoking and strutting like a cocksure panther. His mouth almost fixed in a gaping O.
Forget what was written regarding the ill-feted Reading disaster, or disaffection heaped onto Brownie's vocals – on this evidence The Stone Roses were unquestionably magnificent.
Days later Reni, replaced on tour by Robbie Maddix, was officially out the band and several months later John Squire quit too. It wasn't long before the flagging Kings of British guitar music were finished.
There's one track they didn't play that night, but it captures everything The Roses were about – Standing Here.
B-side to the three-minute pop classic She Bangs The Drums, Standing Here is a remarkable fusion of lolloping rhythmic funk clatter set to Squire's bluesy, touch-the-sky licks and Brownie's burning lyrical cheek.
The track almost acts as a precursor to Fools Gold; with it's pitter-patter shuffle trading with meandering guitar while Ian Brown's cyclical vocals trip and skip like a jubilant Mancunian nursery rhyme with the killer kiss-off, 'I could park a juggernaut in your mouth, and I can feel a hurricane when you shout.'
Few bands since have captured the Roses' groove, and Standing Here is a measure as to how important Mani and Reni were. Without their tag-team stylistics The Roses would have been just another indie band, with them on board they were a multi-dimensional dancefloor monster.

If you wish to write about a special track email: peter.guy@liverpool.com or leave your comments below.
Comments
comments