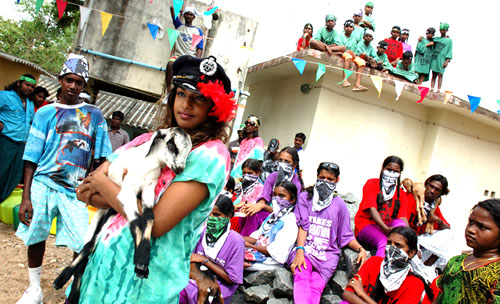 It has been a crazy last few weeks, and with barely time to sneeze the album recommender radar has slipped, so for one week only Getintothis goes into overdrive with a massive round-up of the best recent releases…
MIA: Kala – Album of the Week
XL
Sloganeering charlatan or radical fashionista? Mathangi 'Maya' Arulpragasam divides opinion like no other. Debut record Arular was in some quarters held up as a heavyweight political genre-buster while in others a half-baked mess, the product of an over-zealous, uninformed loudmouth art student.
Whatever. Kala should set the record straight. No long-player in 2007 sounds like this; cramming more musical ideas, stylistic swagger and exotic joie de vivre than most artists do in an entire career.
Take Mango Pickle Down River, a didgeridoo-funkfest featuring ASBO aboriginals skatting about fishing and stilt-walking in a New South Wales dialect. It's utterly adorable, innocent and affecting.
Elsewhere there's the Bollywood ABBA pop of Jimmy, brassy grime of Boyz and warped electronic warfare of 20 Dollar and Paper Planes complete with Pixies lyrical samples and guns clashing with cash registers.
Kala is a revelation.
For fans of: Sexy geography students.
8.5/10


Simian Mobile Disco: Attack Decay Sustain Release
Wichita
Much was expected of the 'We Are Your Friends' crew but this can't help but feel a tad underwhelming. Just over 30 minutes of metallic electronica which frequently plateaus when it should soar.
For fans of: Justice, big cans on the tube, Saturday night.
6/10.


Super Furry Animals: Hey Venus!
Rough Trade
Album number eight, and we're firmly in safe territory, Beach Boys summer wooze, Fisherprice beeps and goofy lyrical imagery. We've been here before and I always prefered Mwng.
For fans of: Steadfast SFA lovers.
4.5/10.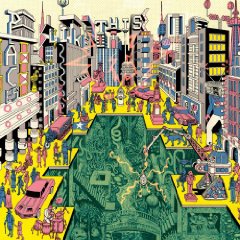 Architecture In Helsinki: Places Like This
Polyvinyl
There's wacky bad: Vernon Kaye. And wacky good: Noel Fielding. This is mighty boosh – slamming coconut drums, choppy axe work, brassy orchestration and some bird doing her best B52s yelping 'Baby give it to me.' I bloody would.
For fans of: Secret sexual deviants, lego building while drunk, The Muppets.
6.5/10.
Songs Of Green Pheasant: Gyllyng Street
Fat Cat
Remember Bark Psychosis? This lot do. Foggy, bleak post-rock with glistening, barely-there guitars cloaked in pollution.
The cover shows this dude standing on the edge of a cliff with the waves imploring him to jump; listening to this he'd be like a lemming on Christmas Day, shouting 'take me now motherfuckers, its bathtime!'
For fans of: David Gilmour, winter nights, beards.
6.5/10.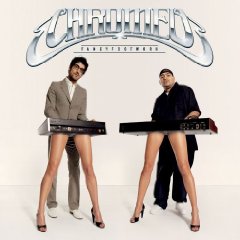 Chromeo: Fancy Footwork
Vice
In the 80s it was ok to dress like a coiffured crimpoline coke dealer with Prince busting your Capri stereo. Chromeo are bringing it back. This is one big Miami charley party complete with honky keys, Grand Theft Auto synths and dangerous shoulderpads. YAY TO VOCODERS!
For fans of: Glitterballs.
6.5/10.
Ryan Adams: Easy Tiger
Mercury
Once upon a time Ryan was the fucked-up rock & roller boning Winona, now he's your dad's Sunday afternoon background alternative to Songs of Praise. Still, its better than half the turd on Love Is Hell. Rip Off is the kind of track that rips out your heart and slavers over the bloody remains reminding you of the talent that wrote Heartbreaker.
For fans of: Whisky, Noel Gallagher, denim.
4.5/10.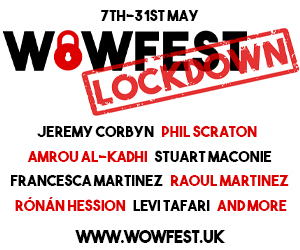 New Pornographers: Challengers
Matador
Sometimes Canada's New Pornographers remind me of ultra-yawners The Beautiful South. How can that be? Anyway, this record is fabulous, toying with early REM-meets-Big Star college rock, banjo-driven lullabies and on Myriad Harbour they'll have you dancing and singing like an absolute idiot.
For fans of: Giddy joy, melody, librarians.
7/10.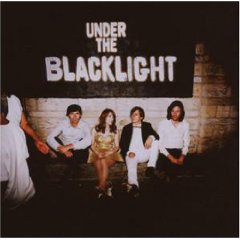 Rilo Kiley: Under The Backlight
Warner Bros
Half the reason for digging Rilo Kiley is wanting to shag Jenny Lewis's breathy vocal. The other half is simply MoR toss. So when they get sexy on The Moneymaker or flex their leather chaps on Close Call you're all wet and hard, but then you have to deal with the Shania Twain countrylite that makes you vomit cowboy bean farts.
For fans of: Cattleranchers, Stabucks frequenters, Q readers.
5/10.


New Young Pony Club: Fantastic Playroom
Modular
The new rave backlash is in and the haters are feasting round a bloated leg-warmer-wearing corpse. But the beat goes on and this Mercury-nominated slice is way better than you think. More innuendos than a Roger Moore flick and The Get Go, Jerk Me and Hiding On The Staircase are vintage dance floor fillers.
For fans of: Hairspray, lip gloss, CSS.
6.5/10.
Comments
comments