The legendary director dropped into FACT cinema for the premier of his latest flick Death Proof, before enlightening us on the secrets of movie-making and why Jackie Brown is his 'adopted child' – just don't ask 'what's in the briefcase'.
In contemporary cinema he has no equal. He's synonymous with several instant classics – not to mention expletives galore, ultra violence and reinventing celluloid cool.
So for Quentin Tarantino to choose Liverpool's FACT picturehouse as a platform for his first cinema tour since '92s Reservoir Dogs to introduce his latest piece of work, Death Proof, felt like an uber-special occasion.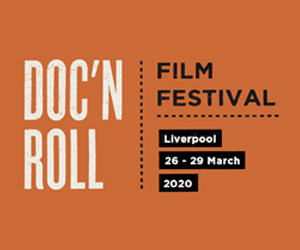 The hoards queuing up since 5am at Virgin Megatore attested to the passion and fanaticism that the man has created during his 20 years of film-making.
And it wasn't just the fans that had gathered outside FACT to have their Uma Thurman dolls signed. There was also a small army of protesters waving placards decrying the violent, machismo and downright voyeuristic attributes that they associate with his art.
Come 8.30pm, its showtime and Quentin took to the stage. Dressed in a over-sized leather jacket, black open-necked shirt which dangled loosely over his now portly frame, skanky trackie bottoms and a pair of Pumas that looked like they'd been in use since his last cinematic tour.
Put simply, it looked like Pulp Fiction's Jimmy 'the bum' Dimmick had slumped into town.
Introducing Death Proof in his own inimitable manner Tarantino is a joy – replete with boundless enthusiasm, a zany OTT charm and an obsessive attention to detail imploring the crowd to get what he is trying to do, so you too can enjoy the experience as the director intended.
He leaves the stage to rapturous applause, before taking his seat, slap-bang in among the fans, shunting passed those seated while apologising in cartoon manner as he goes.
The film itself is a monster – and as an homage to vintage slasher films – it contains lashings of schlock, great car chases and grisly demises all underpined by great acting (a particularly hagged Kurt Russell steals the show) and superb direction.
The soundtrack too is quintessential Tarantino – as he later eludes to in the post-show Q&A – his films are all about pace and rhythm, and with Death Proof he has an unrelenting, riff-based rocker.
You've the pounding stomp of T-Rex's Jeepster, Pacific Gas & Electric's country honk of Staggolee, the rock & roll trash of Dave Dee, Dozy, Beaky, Mick & Tich's Hold Tight and Jack Nitzsche's bluesy roadtripping opening theme The Last Race.
All classics to add to an ever-growing cannon of must-have audio slices of cool.
But its the post-flick Q&A with Quentin that makes tonight a one-off extra special occasion.
Bursting back on the stage, brimming ear to ear, he shoots his finger at members of the audience for the next hour and a half, more than willing to answer anything thrown his way.
Well, almost, 'just don't ask me what's in the briefcase,' he grins, alluding to the famous prop transported by Samuel L and Travolta during Pulp Fiction.
At times his words tumble so fast that they overlap and slur into a maelstrom of ideas and thoughts… Or was that the Cains beer, that he swigged throughout, taking effect?
He discussed his love of music, and how he dips into his cave of vinyl searching for that piece of music which sums up the nature of his films, often citing a piece of sound as the catalyst for transforming his the script into a living, breathing entity.
He introduces us to his own cinematic universe where product placement is limited to his own brands of non-existent memorabilia (Big Kahuna burgers, Red Apple cigarettes). His inspirations and how he writes for specific actors.
There's a sense of awkward tension when he fends off questions from those suggesting his films glorify rape and violence, admitting sometimes he creates molehills which others like to turn into mountains.
He offers tips to budding Liverpudlian actors and film-makers while eluding to his next film The Inglorious Bastards and his desire to one day produce his own TV series – a project which he likened to penning a novel. Then there's the chance he may take his work to the stage.
He told us why Jackie Brown was his least favourite self-directed movie – because it was 'an adopted child' – something he loves deeply but one which didn't come from his own blank page. And when it comes to the ladies – he revealed he's a 'lower track man' …
There's so much passion running through the man you sense he would start asking questions to himself had FACT director Mike Stubbs not called a halt to a marvellous evening.
All in all another great night at FACT (following last year's incredible scoop of enticing Liam and Andy from Oasis for the Lord Don't Slow Me Down promo) and one which fans of the great director will never forget.
Later that evening, Tarantino is snapped dancing wildly in Flares on Mathew Street, before copping off with a lady on the dancefloor.
Last we heard he was before being picked up by a trucker on the dock road before being dropped back at his hotel. Tremendous effort.

Top 5 Tarantino Soundtrack Cuts:
1. Little Green Bag – The George Baker Selection (Reservoir Dogs)
2. Battle Without Honor or Humanity – Tomoyasu Hotei (Kill Bill Vol 1)
3. Comanche – The Revels (Pulp Fiction)
4. I Gotcha – Joe Tex (Reservoir Dogs)
5. Jungle Boogie – Kool & the Gang (Pulp Fiction)
Comments
comments