Europe's finest city throws up an incredible debut while Excepter wish you were dead. Happy days.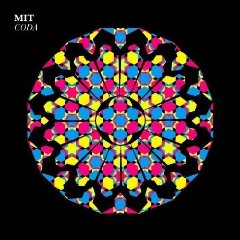 MIT: Coda – Album Of The Week
Half Machine Records
You really couldn't make this one up… What do you get when you take the crÚme de la crÚme of electronic avant-rock genii (Neu!, DFA, Can) boil it up in a Berlin hothouse, throw in a dangerously lascivious edge and, well, you probably wouldn't believe it existed…
Believe – MIT are it.
Existing on a diet of moog, drums, Luke Jenner vocals (by way of Cologne) and propulsive dirty grooves, MIT are the most exciting electronic pioneers since Holy Fuck. But better.
The delightfully-named trio (get ready for this) – Tamer Fahri Ozgonenc (moog, synths etc), Felix Stefan Romer (drums) and Edi Danartono Winarni (voxs), clearly believe in everything you've come to know and love from Euro electronica, hence the impeccable build from noiseless nothingness to teasing patches of head-bobbing patter before the climactic tribal battering that induces elbows and knees to tick and facial muscles to stretch to breaking point. Opener Beispiel (or 'example') is a happening waiting to happen – drop this at any party and wait for the eruption of bodies, complete with killer Winarni vocal hysteria to finish.
Much like Neu 75! the pace is impeccable with carcrash rushes before a gradual easing off into incidental atmospherics, like the droning Kleur, acting as tonic to the terminator-style clunks exhibited on Park or Merz. There's also variety in the form of the motorik glide of Genau An Diesem Abend and Zwei, just in case you like your music to be something more middling.
But it's Ozgonenc's deafening bombastic slams which will have MIT on the tip of hipster's tongues come April. His winning, measured approach to layering glitch upon beat, steadily thrusting you up an electronic plain before releasing into a higher state of consciousness, which is truly mesmeric.
Believe every word. MIT are it.
For fans of: Blitzkrieg Bop
8.5/10
Visit MIT
More MIT
Ladyhawk: Shots
Jagjaguwar
Vancouver hairballs Ladyhawk make the kind of racket Neil Young did when he'd OD-ed on honey slides and watched his best friends die. Visceral, lumberjacking slabs of power accompanied by vampire-red eyes wishing for an escape but also crying out for more.
Imagine Walk On updated for the 21st Century and you've Fear while the two-minute carnage of STHD can be played on repeat 47 times and never tire (trust me, I've tried it).
Even better, the 10-minute plus Ghost Blues sees Duffy Driediger and Darcy Hancock soaking your speakers in spittle, sweat and alcohol-drenched electrics in quiet possibly the best blow-out track of the year.
Ragged glory at its very finest.
For fans of: Weld.
7.5/10
Dig Ladyhawk's ace blog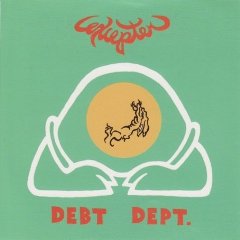 Excepter : Debt Dept
Paw Tracks
Excepter hate you. No really, they absolutely loathe everything about you.
Your crappy habitual routines, what you ate for breakfast, whatever shite you watched on the box last night, where you spend your weekends and most likely what you dream about. They hate you so much, they've recorded a sociopathic, misanthropic statement of intent ranting about boundaries, reality television and pretty much everything else, lovingly christened Kill People. So there.
That their sounds are hideously delicious – all broken beats, warped electronics, ear-swelling drones and bloodsick screams – is neither here nor there. They still hate you, no matter how much you'll love this record. So you're fucked.
That it's on the holier-than-thou-must-devote-your-life-to Paw Tracks and they're from the most on it place on the planet right now, Brooklyn, gives you reason to hate them back just a wee bit.
For fans of: Utter carnage.
8/10

Bonus track Burgers.
The Kills: Midnight Boom
Domino
Remember about a year ago I said BRMC had only one tune and all kinds of blockheads came out to swing their fake leather handbags in my direction. Well, guess what it's that time again. The Kills have precisely one tune and it goes: GRRRR, Tsssss, GRRR, Tsssss, *duel voxs* CRASSSSSH, Tsssss, Ah-a, Bomp!
Fact is it's silly, short, primal, catchy and I quite like it. So that's ok.*
For fans of: Sweat, expensive tat, fringes.
6.5/10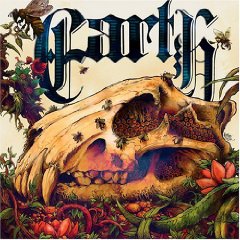 Earth: The Bees Made Honey In the Lion's Skull
Southern Lord
The last time Earth were in town, supporting label-nuts Sunn O))) my friend was escorted out of the venue for smoking draw. The fact my mate is a Southern Lord addict and mail-orders goat-head-shaped 12″s around Europe to his other doom-mongerers just added to terrible irony.
I guess Dylan Carlson understands how shit happens, for up until recently his entire creative output was overshadowed by the words 'sold gun that Kurt blew his face off with'. Not good.
However, there's a reasonable chance this latest, and best, work will show Carlson and his droogs in a better light – although perhaps that's an inappropriate adjective, for their latest incarnation is hardly pop, albeit a less brooding affair than previous efforts, this time accruing revered guitarist Bill Frisell, The Bees… is an intense, yet spiritual affair complete with psyche organs and imbued with reverberating gospel tones.
It could be argued these seven widescreen suites could be skinned round the edges, but you suspect their legion of followers wouldn't be best pleased having to get off their arses to press play again.
For fans of: The Wild West.
7/10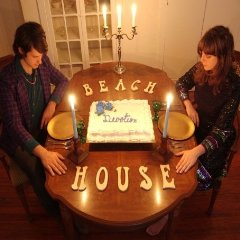 Beach House: Devotion
Bella Union
Know that scene in Twin Peaks were the demented dwarf starts dancing backwards and your eyes roll back into your head as woozy melodies induce half-smiles and half-grimaces, well Devotion could happily sit on top of that scene.
Chillingly beautiful chamber waltzes for low lit spaces.
For fans of: Yo La Tengo
6.5/10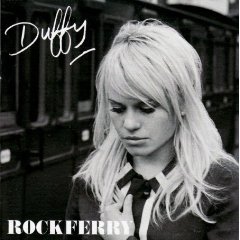 Duffy: Rockferry
Polydor
This is to records, what magnolia is to walls: Everywhere and dull as fuck.
For fans of: Non-music.
2/10

The only half-decent thing on offer.
*The last track on the Kills LP, Goodnight Bad Morning, is completely different to the rest, but for the purpose of my review I ignored this fact. Rantings to the usual address.
Comments
comments