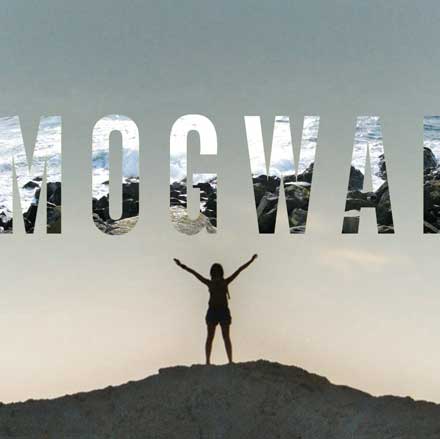 Silence is golden when Mogwai are around. Elsewhere The Verve and Spiritualized try to live up to their former glories.
Mogwai: The Hawk Is Howling – Album of the Week
Wall Of Sound
Almost inevitably with every Mogwai release talk turns to volume. Vast quantities of volume. But it's often forgotten that the Glaswegians' intense power lies also within their controlled, malevolent silences.
Like the Harold Pinter of post-rock, Mogwai delight and unsettle in their contrasts and on this their sixth studio long-player they've returned to their blueprint with devastating effect. Opener I'm Jim Morrison, I'm Dead is a gorgeous parade of ambient piano washes before single Bat Cat unleashes a colossal blast of thundering white noise.
Penultimate track Thank You Space Expert is up there with their finest work in terms of elegant space-rock (dig the keening piano on 3.30 cuddling up to electronic murming and shimmering organ) while Danphe and the Brain is an electronic exercise of venomous restraint.
The Kraut-pop juxtaposition of The Sun Smells Too Loud with the menacing I Love You, I'm Going To Blow Up Your School further highlights their magnificent range. The beast is back and at its howling best.
8.5/10
For fans of: The Homecoming, radiators, brown sauce.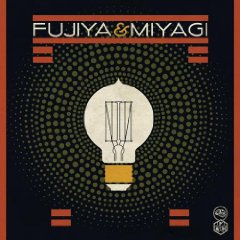 Fujiya & Miyagi: Lightbulbs
Full Time Hobby
You can hardly blame this Brighton bunch for repeating the formula which produced such sublime results on debut record Transparent Things.
With its diamond-cut beats, motorik slick rhythm and incessantly catchy melodies it was barely off our stereo throughout late 06 and jumped back on with its re-release in 07, so much so it planted itself in the top five of Getintothis' end of year review.
But where TT succeeded in its hypnotic grooves, Lightbulbs feels ultimately light-weight and underwhelming. Over a dozen plays later and only lead single Knickerbocker, including the killer couplet 'Sprinkling hundreds and thousands on a knickerbocker glory, I saw the ghost of Lena Zavaroni', matches previous glories.
5.5/10
For fans of: Metronomes, Etch A Sketch, Miro.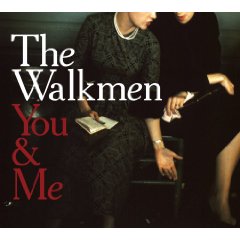 The Walkmen: You & Me
Fierce Panda
Browsing colour schemes for my front room I couldn't help but notice that there are an infinite amount of greys available. Who'd want to sit in a room made up of Arctic, Herringbone, Sidewalk and Slate Grey?
The Walkmen that's who.
They've haplessly picked up the baton dropped by Interpol before handing over to that other lot Editors, but not before throwing in the worst Dylan impersonation in the process.
Joy Division>Interpol>The Walkmen>Editors.
2/10
For fans of: Pen-chewing, number-crunching, graph-making wipes.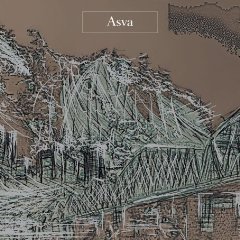 Asva: What You Don't Know Is Frontier
Southern
The good types at Southern know their drone. Imagine being in their office for a week, your ears would probably develop a blackened layer of clotty filth to stem the deluge of molten aural ruination swamping out the stereo.
Back in medieval times this kind of noise was played while cutting people into quarters nowadays horny Nordic types sex grind slowly to it while thinking which church to burn next.
6.5/10
For fans of: Khanate, Randall Dunn's electric wind.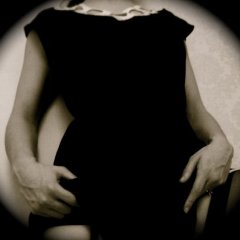 Micah P. Hinson: Micah P. Hinson & The Red Empire Orchestra
Full Time Hobby
If you were 27 and sounding this fucked up you'd be seriously worried. Like a Wild West anti-hero, Hinson sounds like he's survived the massacre at O.K. Corral only to return home and find his missus has run off with his brother and his pooch has eaten his supper.
Songs of lonesome struggle, eternal yearning and doomed romance are enriched by his wonderfully understated Red Empire Orchestra producing under 40 minutes of quite beautiful, soul-enhancing music.
Like Bonnie Prince Billy, he's an odd one, but a rare one.
7/10
For fans of: Ease Down The Road.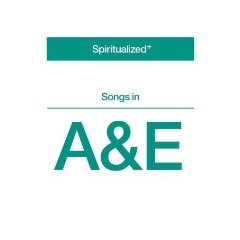 Spiritualized: Songs In A&E
Sanctuary
6.5/10
The Verve: Forth
Parlophone
4/10
Back in 1997, while in our first year at Uni, me and my mate Haydn often chewed the fat regarding the year's best two records – Ladies and Gentlemen We're Floating In Space and Urban Hymns. Here were two bands encased in rock & roll mythology producing epic, incredible music and while we both agreed the former pipped the latter there was no denying either's pedigree.
Flash forward just over a decade and the same two bands in question have released records soaked in their trademark characteristics desperate to reclaim their former glories.
Shame then, that neither come close.
For his part Jason Pierce aka Spiritualized, has come back from the dead (literally if you believe A&E's back story about him being admitted to hospital during the LPs gestation) and drops all his usual references to soul, fire, drugs and religion.
As a piece it works because the themes and sound is so true to his career-long blueprint: harmonious dissonance with heavy doses of gospel (Baby I'm Just A Fool/Sweet Talk), garage (I Gotta Fire), ambient interludes and deathly soul (Death Take Your Fiddle – which does an admirable impression of Chris Rea's Road To Hell).
But frankly, there's nothing here to rival his earlier work.
If Pierce is simply on repeat, The Verve are running on empty. Unlike Portishead's meticulously assembled Third – the other well-documented comeback of 08 – Forth seems rushed, scattershot and meandering.
Save for Glastonbury show-stealer Love Is Noise there's near nothing to get remotely excited about. Indeed the opposite, Forth is a horse-tranquiliser to the senses, pummelling you into a state of complete boredom. Rather Be is near-six minutes of MoR amble, Numbness is near-seven minutes of just that and Columbo is near-eight minutes of falsettoing Ashcroft wank.
Where The Verve excelled in stratospheric rock (Butterfly, Life's An Ocean, Come On) now they resemble rock dinosaurs.
You could be cynical and say Forth was simply a handful of jams and demos cobbled together to promote a tour, but that seems too convenient an excuse. For a band that produced timeless classic A Northern Soul, listening to this bloated twaddle is hard to take.
For fans of Spiritualized: Drips. The Verve: Sleeping
Comments
comments