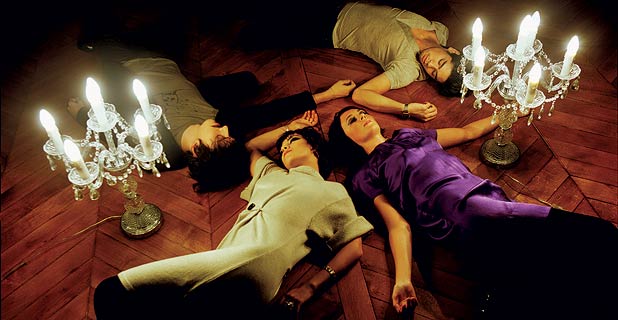 Sick of naff ringtones? Max Richter has the answer. Alistair Houghton presses his buttons.
Max Richter: 24 Postcards in Full Colour – Album of the Week
Fat Cat
On first listen a beautiful collection of classical fragments. But taking a peek here shows it's still more interesting – it's not designed as an album at all, but instead is a compilation of pieces the composer has written to be used as ringtones.
The whole thing is, in fact, an answer to the question "why do ringtones have to be so bad?" So banish thoughts of a Crazy Frog album or the usual high-pitched housey bobbins you normally hear from phones and lose yourself in this, admittedly small, world, from the circling piano motifs of H in New England and Lullaby from The Westcoast Sleeper to the hiss and crackle of When The Northern Lights/Jasper A. Would they work on a phone? Well, why not give it a try?
You could, let's say, startle the whole bus with the shrieking cello stabs of Berlin, but then Mrs Miggins with her shopping trolley in the front seat will realise it's "proper music" and is all ok.
A for effort – and even if you don't put them on your iPhone, they're still beautiful fragments of sound for your iPod.
8/10
Not for fans of: Crazy Frog, tedious back-of-the-bus hip hop.


Brett Anderson: Wilderness
BA Songs
As a devotee at the altar of Dog Man Star, I was dreading this one. 'Terrible', I was told. But eventually I could put it off no longer…
And, awkwardly, it's that bad. It's guilty of being a little samey, perhaps, with just Anderson, acoustic guitars, piano and cello, stripped down and at times verging on the monochrome. And the slowies never showed Suede at their best.
Lyrically it's stripped-down too, and the odd reference to London's Wilderness aside it's a step away from the old Sci Fi Lullabies Suede random lyrics generator style for which Anderson was regularly, and sometimes rightly, mocked.
It's more about love lost, and even gained, than screaming through the smack-filled seedy underbelly of the suburban high-rise flashboy nightmare.
Does it come close to, say, let's pick an example at random, Dog Man Star? Well, no, but that was in 1994 and not many people have come close since.
And there's an undeniable poignancy to hearing this faded dispatch from Anderson, now seemingly a figure from music past, even while contemporaries Oasis can still headline the Echo Arena.
5.5/10
For fans of: The Tears : (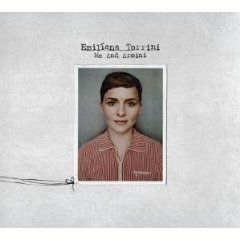 Emiliana Torrini: Me And Armini
Rough Trade
Opens oh-so tastefully with Torrini's crystal clear voice over acousiticity and it feels like the whole thing will be oh-so mobile phone advert folky.
But bear with it, because once the reggaefied jauntiness of the title track kicks in the whole thing gets much better, from the handclap and wheezy organ-driven Heard It All Before to the defiantly unfunny Ha Ha, a tale of bitterness with "anger steaming up your glasses."
It's a largely acoustic-guitar driven slightly melancholy affair, but there's a certain straight-faced humour at play in the almost-rockabilly Jungle Drums. "My heart is beating like a jungle drum", she trills, before adding some "doonk a doonks" and mock drum sounds for good measure.
Other detours include the echoey and taunting Gun, the story of a shooting, and the fuzzy skipping Dead Duck, lifting Me and Armini above the forgettable singer-songwriter mass.
7/10
For fans of: Joni Mitchell, Kathryn Williams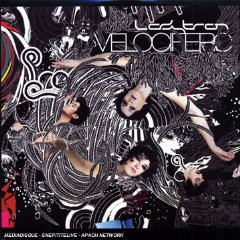 Ladytron: Velocifero
Nettwerk
In an odd way this is pretty much big pop, just sleek and dark rather than bright and shiny.
The words Depeche Mode keep springing to mind, though there's also some of that Pet Shop Boys and New Order sheen on big thudding pop such as Ghost or echoey thumper Burning Up. Plenty of big dark synth riffs and epic shwooshing.
It's overlong, perhaps, and so sonically similar that songs can blur together, but it's always a great noise.
7/10
For fans of: Goldfrapp/NIN and all that glammy stuff

Ladytron: Ghosts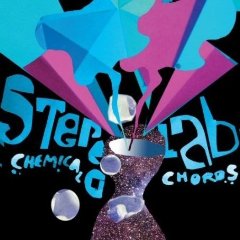 Stereolab: Chemical Chords
4AD
Here we go again on a 60s kitsch tip. Let's be honest, you probably already know if you'll like this or not.
The entirely retro sound is all present and correct, with perhaps more of a Motown-y and brassy feel than previous efforts, while the vaguely deep and political lyrics are elegantly mumbled. Watch out for the Marxist analysis of the credit crunch next time.
5/10
For fans of: Stereolab, basically.
Comments
comments