Everyone's seen La Haine and knows just how good it marries vivid urban violence with frighteningly dark humour. But few are tuned in to the crunching French hip hop which underscores Mathieu Kassovitz's classic. Getintothis' Paddy Hoey presents a guide to the music which threatened to go overground back in 1995 and has now, sadly, returned to its underground bunker over a decade later.

Around 1995/1996 French hip hop went very slightly overground.
On the back of the soundtrack to Mathieu Kassovitz's award winning movie La Haine, Anglophone audiences were introduced to IAM, Raggasonic, Assassin and became reacquainted with the wordy poetry of MC Solaar.
And then, as quickly as the film and music came, it went away again until 2005 when, among others, the now French President Nicolas Sarkozy partially laid the blame for the riots in the Paris suburbs at the feet of a new generation of rappers.
Raggasonic faut pas me prendre pour un ane
Uploaded by ainsi_va
French hip hop is amazing, a real barometer of what is going on in the 'immigrant' communities of 'les banlieues' and exists as the kind of urban history project commercial US hip hop has failed to be for many years.
Older bands, like the once peerless Supreme NTM ('nic ta mere – fuck your mother), mix the hard driving beats of Public Enemy and the Bomb Squad, while La Rumeur are a kind of multi-media, academic activist group, mixing albums, newsletters and philosophy with a social justice agenda. Two of them have MA's in modern culture, and none of the four seem to be particular fans of les police.
La Rumeur's ridiculously good Best of, Les Inédits illustrates the political nature of their work.

La Rumeur: L'ombre Sur la Mesure
They take their message seriously, the website of the brilliant podcast www.yolala.org says, they: 'prefer to use the term 'rap made by sons of immigrants'. Their rationale is that many rappers are not even French citizens and that there is nothing 'French' about the musical identity of French rap, kind of like there is no such thing as 'French kung-fu'. Likewise, some bands like Lunatic prefer to say 'rap in French' instead of 'French rap', to differentiate language and nationality.
Now picture Jay Z philosophically dissecting US hip hop in the same manner.
What unites them with a new generation of stars like Disiz la Peste, Kalash L'Afro, Diam and Sniper is the united need to starkly illustrate life in the suburbs among North and West African immigrant communities in Paris, Marseilles, Lyons, Toulouse, Le Havre and beyond.
My favourite, Disiz la Peste's insanely catchy C'est ça la France juxtaposes a vitriolic rap against tourist Paris, the establishment, the National Front and the lives of those in the banlieues with a backing track of traditional French accordion. No description can do the song justice and it is also the only rap song which name checks impenetrable structuralist philosopher Michel Foucault, although I could be corrected.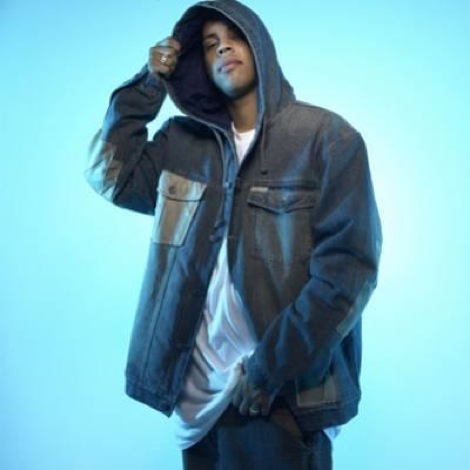 Disiz, born in Amiens to a Belgian mother and a Senegalese father, is also a vocal figure in the community. After calling for the end of the riots in late 2005 because of the damage they were inflicting on the inhabitants of the banlieues, he added: "First of all France must learn to say sorry – for history, for the colonies because there is no equality of opportunity."
He has also followed the well-trodden path of successful rappers moving into film and TV taking roles under his given name of Serigne M'Baye.
Moving a bit more underground, the recent bumper album of collaborations 'Ecoute la Rue Marianne' (2007) from Marseilles threw up the incredible partnership of Kalash L'Afro and Le Rat Luciano on the title track.
Vincent Cassel in La Haine
The album, which came as a reaction to riots across the country, demands that the establishment (Sarkozy is forcefully denounced as 'raciste' on several occasions) listen to the music and disenchantment coming from the banlieues.
The driving refrain Ecoute la Rue Marianne pulses and crackles throughout the track.
Al Peco's Tu Te Trompes (You're Wrong) takes apart the arguments of those who believe Islamic immigration is over running France – hear anything you recognize from Britain, Mr Daily Mail?

Disiz la Peste: J'pÚte les Plombs
But my great pleasure in French hip hop is the detective games you have to play to understand it – translating lyrics through crummy internet translation sites, getting the dictionary out and consulting news websites.
Just like travelling to Belfast in 1989 to buy books about Malcolm X and Marcus Garvey after constantly listening to It Takes a Nation of Millions to Hold Us Back for about six months, I have found a similar commitment to working out French rap pays equally rich dividends.
How to listen
Like the London grime scene, the French rap community is amazingly fruitful and new things are appearing like wildfire. As ever youtube, Last.fm and Spotify.com are excellent places to sample the lyrical delights, as is the website of the French hip hop radio station skyrock FM.
But, it's still difficult to keep up with, so the aforementioned www.yolala.org is invaluable.
An infrequently appearing podcast (it was once a month for nearly three years) produced by Switzerland-based Parisian native Thomas, it is a veritable treasure trove of songs and interviews (particularly on Kalash L'Afro).
Shows on political rap, religion, rap from Quebec have been the stand-outs for me – hell, he even did one on German rap.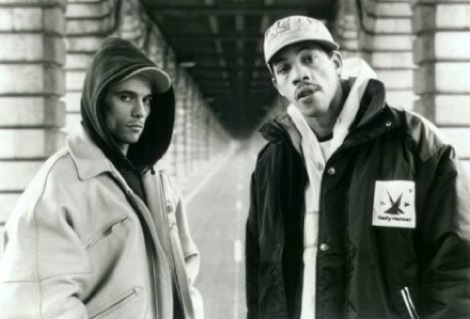 NTM Ultimately one thing which really attracts me to French rap is simply the sound – the language and the l'invert back slang of the ghetto are wonderful natural rhythmic companions to hip-hop beats. French DJs are also, I believe, much more imaginative in their sampling and mixing.
Ultimately, many of the artists sound urgent and vital. NTM, effectively disbanded since 2000, still sound as fresh as they did when their debut album Authentik was released in 1992. Prodige Namor, Kalash, 113, La Rumeur and Disiz la Peste produce music that sounds dangerous with powerful messages – you just have to work a bit harder to get them.
C'est ça la France mes amis.

NTM: La Fievre
Websites to watch
www.yolala.org
www.rap2france.com
www.skyrock.fm
Comments
comments