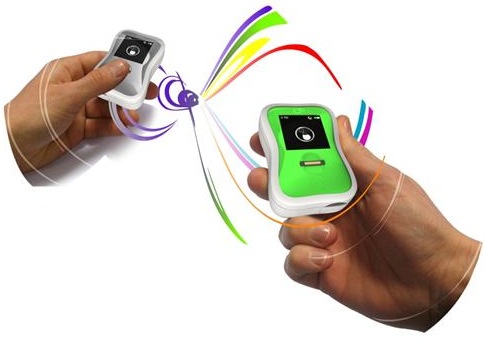 Interesting snippet about file-sharing featuring Paul Quirk – he of Formby and Ormskirk indie record shop Quirk's.

The Entertainment Retailers Association has joined the BPI in supporting the government's recent change of heart over the P2P file-sharing issue.
As much previously reported, while the government was rather non-committal about how to tackle file-sharing in its 'Digital Britain' report earlier this year, last month they announced plans to introduce measures forcing internet service providers to tackle file-sharers, with the threat of service suspension for those who continue to infringe after receiving warnings.
Some in the record industry have welcomed that change in heart, though the Featured Artists Coalition, Music Producers' Guild, British Academy Of Songwriters, Composers And Authors and Music Managers Forum have all been critical. They oppose any plans to deprive even a small number of music fans of internet access, arguing such measures won't have any real impact on the number of people file-sharing, and that they will just further alienate public opinion of the music business – such alienation, it could be argued, is how file-sharers justify to themselves their copyright infringing habits in the first place.
ERA, however, is with the BPI, the major record companies and the government on this issue. The trade body's chairman, Paul Quirk, told his AGM that illegal file-sharing is the entertainment retail sector's biggest challenge, and urged to government to act on a problem which is, he says, "bleeding our industry dry".
Arguing that, because so many legit download stores are now members of ERA, his trade body is now "the de facto representative body of the UK's digital entertainment sector", he remarked: "Too often the debate over illegal file-sharing is portrayed as an ideological battle, but for us this is a commercial matter. Illegal file-sharing is damaging our businesses, both physical and digital, on a daily basis, and the government needs to tackle it swiftly and decisively in order to protect jobs, businesses and investment".
He continued: "First the file-sharers targeted the music business and the government did nothing. Now the file-sharers have come again for TV and movies. Unless action is taken the file-sharers will come for computer games, books, in fact anything which can be digitised and what will be at stake will be not just the entertainment industry but huge swathes of the UK economy. We need action now".
Making reference to recent government proposals that persistent file-sharers have their net connections suspended, he hit out at those, both within the music industry, though more commonly within internet service providers and consumer groups, who argue such measures breach human rights.
Quirk: "No one has a human right to file-share illegally any more than they have a human right to shoplift. And the idea that some file-sharers should be immune from sanctions because they occasionally pay for music is equally ridiculous. Just because nine times out of ten when I drive my car I obey the speed limit, that doesn't give me immunity when I do break the law".
Interestingly, within ERA, as well as traditional entertainment retailers, and the supermarkets, and many of the newer digital music providers, like 7Digital and We7, you also have some internet service providers and mobile firms who run their own download services. That's interesting because, of course, net firms are generally against the idea of suspending file-sharers' net access, some more vocally than others.
The modern ERA includes such a wide range of retail organisations it is arguably limited in what it can do on certain issues because the interests of its members conflict – a prime example is the much previously reported Channel Islands VAT loophole, whereby ERA hasn't been able to speak out against the loophole on behalf of its smaller independent members (of which Quirk himself is one), because the big retailers utilising the loophole are also members. With that in mind, it's a demonstration of how strongly Quirk and key ERA members feel about the P2P issue that they can talk so forthrightly on it, even though some of their Tel Co members may very much disagree with their stance.
In other ERA news, the elections bit of the AGM saw Quirk elected Chair and 7Digital's Ben Drury Deputy Chair and VHS Distribution's Graham Lambdon Treasurer. Also returned to the board were: Julian Monaghan (Amazon), Philip Shepherd (247 Entertainment), Andrew Ground (LoveFilm) and Brad Aspess (Rare Music & DVDs).
* This article is reproduced from CMU Daily.
Comments
comments