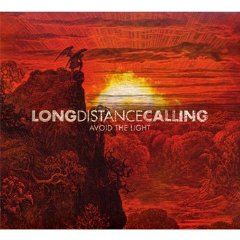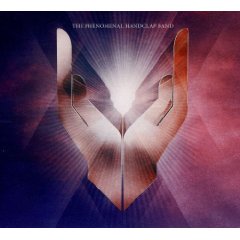 A month in these ears….ends

Also spinning: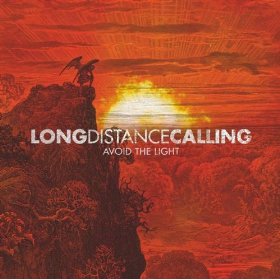 Long Distance Calling: Avoid The Light
Superball Music
Hailing from Munster, LDC are Germanic specialists in epic instrumental beauty and like stable mates Oceansize know how to apply the metal.
There's much to marvel at, especially the myriad of suites within the 10-minute I Know You, Stanley Milgram! while The Nearing Grave finds Katatonia's Jonas Renkse adding affecting brushed timbre, while elsewhere it's simply stunning delicate sounds of thunder which need to be heard.
8/10
For fans of: Porcupine Tree.

Long Distance Calling: Aurora (from their debut Satellite Bay)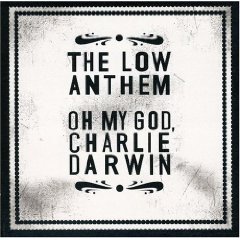 The Low Anthem: Oh My God Charlie Darwin
Bella Union
Another day, another hairy band tootling Americana out of their sweaty bumholes. I'm seriously considering handing in my P45, growing an exaggerated whisker pile and penning half a dozen songs of woe and torment about my long dead Great Auntie Peg then handing the demo over to Bella Union and watching the royalties roll in.
This lot juggle the ballsack with spruced up Beefheart efforts (and when I say efforts, that's the type of thrusting deposit you make when returning from a weekend on junkfood) which will have you reaching for the skip button.
Still, if you are a hairy band tootling Americana out of your sweaty bumhole you'll be hard pushed to better Charlie Darwin and Ohio – they're genuinely bonza.
6/10
For fans of: Joe Royle. Not the former Everton FC legend.

The Low Anthem: Charlie Darwin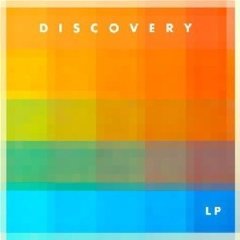 Discovery: LP
XL Recordings
Dunno about you, but fancy dress is always a toughie. If you're going to do it. DO IT. There can be no half measures. For my 30th I had a popstar party and rolled up as Prince – all David Dickinson tan, full-on Purple Rain attire complete with lace gloves and lovesign accessories.
Problem is when some n00b decides to sling on a cardboard box, glue egg boxes on their knees and elbows thus proclaiming to be a cyberman.
You don't look like an intergalactic terrorborg you look like Lidl's wastebin.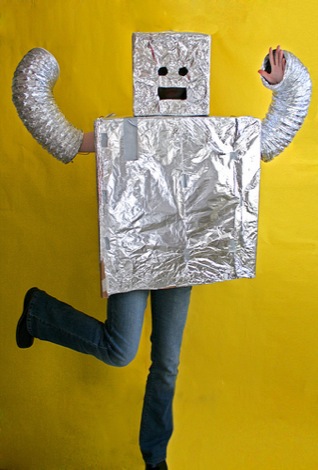 4.5/10
For fans of: Rollerdiscos.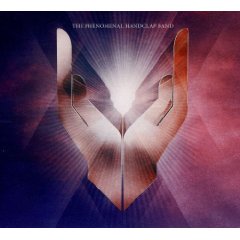 The Phenomenal Handclap Band: The Phenomenal Handclap Band
Tummy Touch
PHB are the band equivalent of a Mr Benn episode. Depending on which musician of this 8-strong collective walks through the magic door dictates which sound they'll project. Yet the result is almost always an explosion of groove and colour.
Flange prog-disco (All The Above), horn-assisted Stax soul (Baby), louche funk (Dim The Lights) and psychedelic rock and roll (Give It A Rest) are all given an airing but it's the female-led vocal tracks of 15 To 20 and You'll Disappear which truly succeed adding a catchy verve to the male instruwankery repeatedly pleasuring itself.
7/10
For fans of: The Temptations, hi-hats, The 1970s.
Patrick Wolf: The Bachelor
Bloody Chamber
Patrick Wolf is fast becoming more interesting off record than off it.

If ever there was a record which took itself way too seriously this is it. I'm all for intensity, ambition and artistic vision, but The Bachelor is an exercise in stony-faced self-gratification.
Wolf's excessive nature is ultimately his downfall; for all his wrought emotional outpourings, hysterical yo-yoing orchestration and pantomime eccentricity it's nigh on impossible to stomach, let alone build any connection.
4.5/10
For fans of: Eastenders Christmas episodes.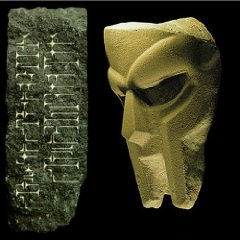 MF Doom: Born Like This
Lex
Me and my mate Sean have been discussing ol' Doomy mask face for going on six months. The verdict is in: inconsistent.
Problem is not only does he repeatedly get side-tracked with too many skits and clichéd rhymes (and in this case lame homophobia on Batty Boyz – which ironically is set to one of the record's finest tunes), but you know he's got a Grade A classic up his sleeve, yet each time falls short. Born Like This measures up to Madvillainy but once again there's simply too much filler for comfort. Next time…
6.5/10
For fans of: Powertools, Mad Lib, wearing dressing gowns during the day.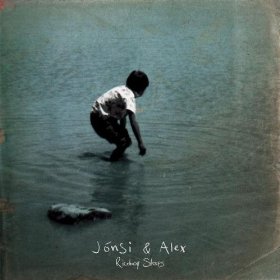 Jonsi and Alex: Riceboy Sleeps
Parlophone
Somewhere along the line Sigur Ros jumped the shark. They seemed to have reached a point after ( ) where instead of leaping headfirst into making some of the planet's nastiest yet magnificent outrock they did a Chris Martin band and settled for global blandness. This is the apex: an hour plus of Jonsi tonguing his boyf while Enya's backing band straddle a giant violin rubbing themselves off at 2mph.
3.5/10
For fans of: Librarians, watery ham sandwiches, The Bill.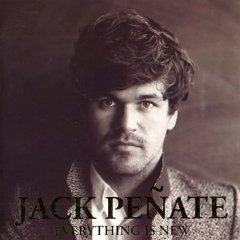 Jack Peñate: Everything Is New
XL Recordings
Somewhere along the line Jack morphed into Robert Smith and discovered calypso. This is perhaps the surprise of the summer.
A reinvention, which while not quite trumping The Horrors in the quality stakes, it's a triumph in genuinely breathing new life into a pop star these ears previously couldn't give a hoot about.
Everything Is New has half a dozen classic pop shakers which will have you reaching for a dark rum while sporting a feathered headdress.
6.5/10
For fans of: That party scene in City of God.

Jack Peñate: Tonight's Today
Comments
comments