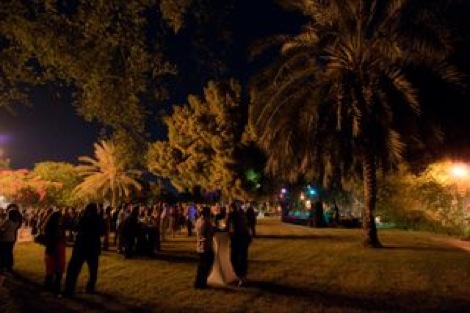 Late night garden parties at the Embassy, visit to the fish market and early morning addresses – Dubai Sound City is a go!

SO! Dubai Sound City is officially on.
It's midday here – and it's bloomin hot.
It may be day one of the festival but so much has gone down we're already superhyped. So here's the script.
Having 'enjoyed' a 15-hour flight from Manchester, by way of Amsterdam, we touched down in Dubai at 6am local time and were whisked off to our rather snazzy hotel to enjoy an early breakfast (strawberry yoghurt, pink grapefruit and croissant, since you asked).
A quick shower and we were off to sample the real Dubai.
Being a port, the fishmarket is something else – sharks the size of small cars, mountains of shellfish and octopuses last seen in Jap cult horror flicks the order of the day. Next up it was a trip round the markets (souks). Perfumes, spices, textiles and GOLD – lots and lots of gold – made for a fascinating insight into the local industry.
Next up was a whisk round the Sound City venues – the Irish village was typically Blackpool but the sense of excitement was tangible as locals mixed with production staff as cranes and pullies erected all manner of equipment. Energy, excitement and expectation was ever-present.
After grabbing tea (bangers and mash for me, Guinness and ale pie for my partner in grime Mark McNulty – spot the Brits) and freshening up we were treated to a reception at the British Embassy.
Like, summat out of a Bond Movie this consisted of lots of suits and sparkling ladies (we showed off our jeans and trainees) accompanied by rivers of alcohol while being entertained by The Sound.
Much of what followed is sketchy, but looking out from the 84th floor of a glass skyscraper as the City twinkled below was something you simply don't forget.
So, here and now, Myself and McNulty are atop of the Jumeirah Emirates Hotel taking in the early morning conferences (myspazz, music in Macedonia and MONEY seem to be on the agenda).
More importantly music is next. Check back later for what's hot. And in the meantime – http://twitter.com/getintothis.
Some bits from yesterday: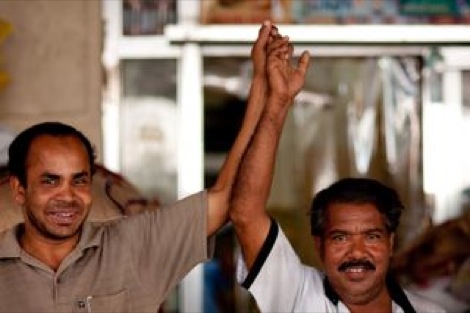 Dudes down the market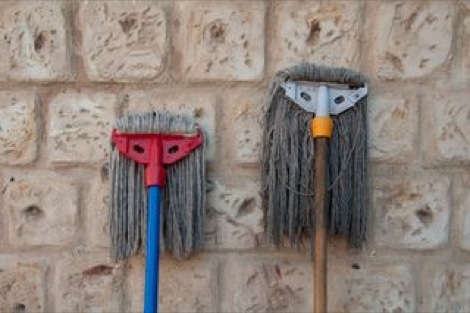 Pete and McNulty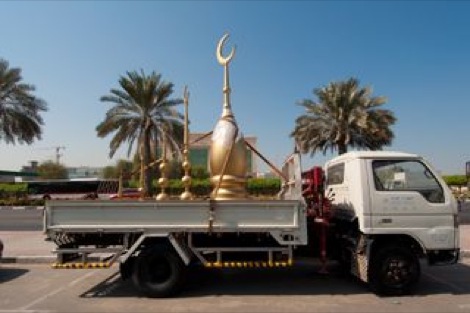 Mosque on wheels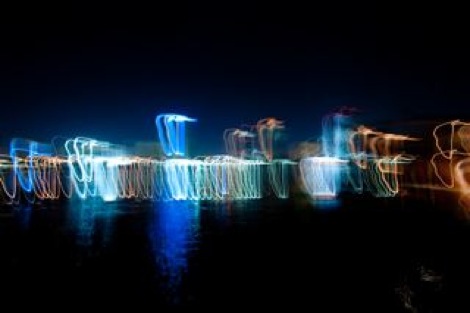 After the party.
Comments
comments