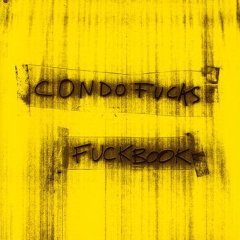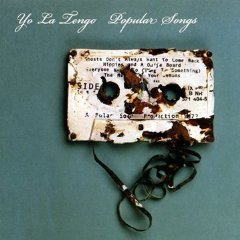 No sleep til HOOKVILLE. Soz.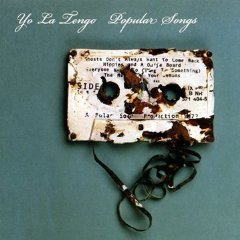 Yo La Tengo: Popular Songs – Album of the Week
Matador
8/10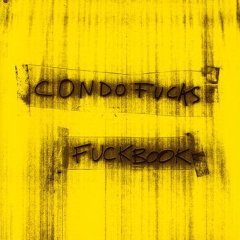 Condo Fucks: Fuck Book
Matador
7/10
Much like, Do Make Say Think, YLT are uniformly excellent to the point of despair. Despair in that, they're one of those bands that most people have heard of, but few actually take time out to bask in their incredible back catalogue.
Have you heard And Then Nothing Turned Itself Inside Out?. Or I Can Hear The Heart Beating? How about 2006's already forgotten treasure trove I Am Not Afraid of You and I Will Beat Your Ass?
It's startling just how consistently rad the Hoboken trio have been during their 12 record run, and Popular Songs continues that thread. As is their want, it's a veritable jumble of stylistic approaches; Nothing To Hide punches its way out of a brown paper bag with its dirty garage rock, When It's Dark cribs Sloop John B's melody and injects it with a heavy dose of the sleepy blues, Periodically Triple Or Double finds Ira Kaplan whimsically singing atop Motown funk while Avalon Or Someone Very Similar employs what they do best swinging – blissed out avant-pop (with a searing mini-solo) which recalls no-one but themselves.
Just to reinforce their steadfast spirit they close with not one characteristic epic – but three, each upping the clock. The near 10-minute More Stars Than There Are In Heaven is a slowburning post-rocker while The Fireside recalls label mates Bradford Cox's most blissed to oblivion take on sound collages set to a rhythmic thrum.
The best is saved til last, And The Glitter Is Gone is an indulgent, yet brilliantly so, freakout jam which sounds closer to Oasis in their pre-Columbia, practising down the Boardwalk days, all tumbling drums, reams of hiss and fuzz and a blizzard of guitars. It's essential listening.
But if you've doen your homework, you'll know that already.
For fans of:
ps: They've rattled off a barnstorming sweary rock & roll covers LP too – worth the ticket price alone for The Troggs' With a Girl Like You.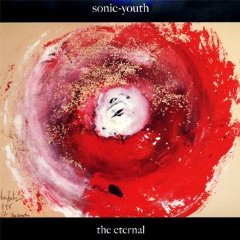 Sonic Youth: The Eternal
Matador
7/10
This is basically Sister louder, faster and slightly more glossier. Is it still ok to think Kim's hot?
For fans of: Electric eels, cattle grills, cocaine.


Bowerbirds: Upper Air
Dead Oceans
Duo gyporock has been in vogue since Hawk & A Hacksaw started peddling it several years ago and while Bowerbirds are way more accessible they still try and rope you in with achy-breaky heart-tuggers with minimalist ragtag chants about getting shit on by your better half.
It's well cooked but by God it'll do you in.
6.5/10
For fans of: Dumplings, 16th Century literature, Cluedo.


Noah & The Whale: The First Days Of Spring
Mercury
There's lots to thank Laura Marling for. But right at the top of the pile is dumping chief Noah Charlie Fink resulting in this substandard, yet utterly ace, rip off of Nick Drake.
Imagine the wisp of Drake's soul being allowed a budget and then apply it to a noughties alt-folk perspective and you get the idea of what this previously so-so band have now transformed into. It's genuinely odd, and good.
Thank you, Miss Marling. Now please stop jibbing off boys and get on with your second record.
7/10
For fans of: Lemon cordial, lying back in corn fields.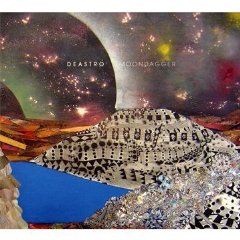 Deastro: Moondagger
Ghostly International
Imagine an arts dealer getting rimmed in the back of a Swedish crackden with Aqua playing loudly over the top.
You're there aren't you?
6/10
For fans of: Euro fags.


Maserati: Passages
Temporary Residence
Gotta love Temp Res. Two weeks ago, about 2am I'm all but ready to turn off the laptop when they drop this monster in the inbox; all ridiculous beats and primal rock & roll ala Primal Scream circa Vanishing Point with LOTS of echoplex guitar.
Six hours later, we're yet to go to bed, with the portable jukebox cracking it out in our ears as we catch the first train to work. NO SLEEP TIL HOOKVILLE.
8/10
For fans of: Mani, David Holmes, fruitmachines.
Comments
comments