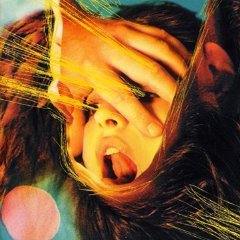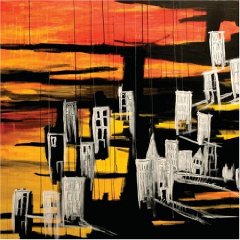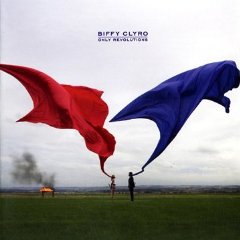 Underage sexual encounters, upping the teenage suicide rate and a couple of old favourites deliver the goods.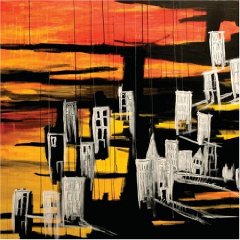 Do Make Say Think: Other Truths – Album of the Week
Constellation
So, here we are again. Another year, another DMST record which is even better than the last one.
It's hard to work out whether it'd be any fun being in DMST; consistently being the best instrumental band on the planet and having to out-do yourself time and again. No time for 7/10 tracks, always employing on it hipsters (Akron/Family lend their textured lungs this time out) and never lapsing into post-rock cliche. Dude, what a headache.
Think I'd rather be in the Chris Martin Band and make one half decent record and then just have a laugh by churning out fodder and naming my kids after fruit.
This time we've four tracks all edging over the 10-minute mark flitting between galloping guitars with intricate timings, lung-blasting brass and an elegant whacked-out closer which could soundtrack the end of time.
Not only is it pop, instant and distinct, they make it sound oh so easy.
On an unrelated note, I'm sure you could buy the cover art painting in John Lewis. And isn't it a rip off of Broken Social Scene's last one?
8.5/10
For fans of: Trophy cabinets, going to the zoo drunk, long distance running.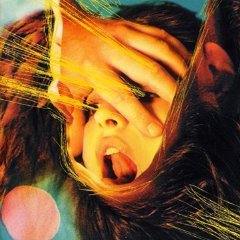 Flaming Lips: Embryonic
Warner Brothers
ABOUT TIME.
Wayne has finally gotten over his Blue Peter meets 2001 backyard film odyssey and allowed Steven Drozd to wrestle the controls for the heart of Lips back on track.
Embryonic is Oklahoma City's furious freaks doing what they've always done best – making intergalactic noize; loudly and with abandon. Less a retrograde step to their Zaireeka days, nor a cosmic conceptual piece ala Soft Bulletin, this is a 70-minute soup of tight psychrock and at its best pure pop magik.
Lots of reviews have mentioned the 'jam' word but that's horseshit as the longest slice on display is Powerless (running just shy of seven minutes) – instead Embryonic is primal precision ferocity spread over a 70 minute disc which only people with fishtank attention spans won't sit through.
It's been a decade since they released anything approaching first-rate, but Embryonic sits comfortably alongside their masterpiece Soft Bulletin. As we were saying. About time.
8/10
For fans of: Bubble wrap, Atom Heart Mother, headphones.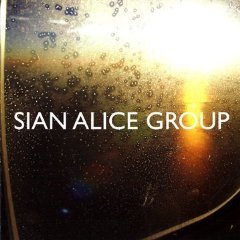 Sian Alice Group: Troubled, Shaken etc
Social Registry
If you played SAG to teenagers after they'd broken up with their first love the suicide rate would go through the roof.
All motorik rhythms, X-rated jazz imbued with the most chilling vocal courtesy of Sian Ahern and the kind of sinister backwoods folk that Espers have very nearly perfected.
The downside of capturing such heartbreak is having to ask yourself how often you can justifiably play it without checking in to your doctors for a dose of anti-depressants.
7/10
For fans of: Swinging on swings on your own.


Richard Hawley: Truelove's Gutter
Mute
Richard Hawley's basically the Dean Windass of music.
Where Deano started life packing frozen peas before being rescued from obscurity by the mighty North Ferriby United, Hawley would regularly be seen shovelling tar on Ecclesfield estates before being rescued from obscurity by the mighty Longpigs.
I've kinda forgotten where this weak analogy was heading but were ol' Windass is in the twilight of his career having picked up a healthy dollar along the way, Hawley's similarly in a position to kick back and soak up the plaudits from all the heads in music, like Madonna, Timbaland and Mark 'Lard' Riley.
Suffice to say, kicking back works as this is easily his finest worksong to date; grandiose and reeking of late night cig breaks.
He even manages to break out a couple of ten-minuters which act as an audio V-sign: V for 'Victory' and V for 'Vuck you frozen peas.'
7.5/10
For fans of: Grandfather clocks.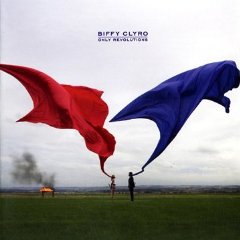 Biffy Clyro: Only Revolutions
14th Floor/Warners
Bragging nostalgia time.
We all know how psychologically imbalanced 75% of Manics fans are. Of this 75%, 95% are bloated self-harming blokes in mascara.
The remainder are hot females anxious to get their kicks. On the Holy Bible tour, at Manchester Academy, my 15-year-old body got ripped to bits by a black PVC cat-suited lass belonging to this rare minority.
The night finished with us atop of the merchandise table doing what teenagers do while Nicky Wire's gang blasted out You Love Us.
You don't forget those moments – they're big, brash, quiff of 80s action film finales but are inescapably great. Much like the Bifster's newie.
7.5/10
For fans of: Riffs, riffs, riffs.
Pains Of Being Pure At Heart: Higher Than The Stars
Fortuna POP!
I got an email from Fortuna POP! asking if I'd do some PR for them.
Pains Of Being Pure At Heart are playing The O2 Academy Liverpool tomorrow night – Tuesday December 1 – with support from the Depreciation Guild.
Pains' new EP is out now on Fortuna POP! records and it is really sweet.
Much like their debut album which we reviewed here.
I hope I stay on Fortuna POP's mailing list for a long time.
11/10
For fans of: Their debut record which is reviewed here.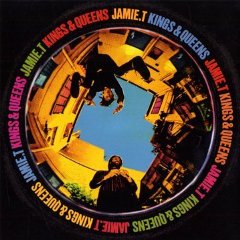 Jamie T: Kings & Queens
Virgin/EMI
Up until now Master T had escaped my attention, I'd incorrectly had him down as an Eastend barrowboy doing weak impressions of Ian Dury.
But the gaptoothed Dennis Pennis-alike is way, way better than that. Infact this has all the ferocity of Asian Dub Foundation's debut but is counterbalanced with the cheeky sass of Mike Skinner making for a nonstop ride of aggro funtimes.
Preconceptions suck.
7.5/10
For fans of: Little Mo and Kat Slater.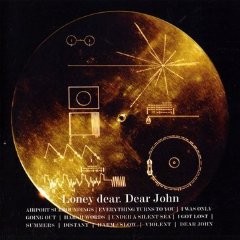 Loney Dear: Dear John
Regal
Last week our features editor offered up a complimentary weekend break to Reykjavik. I couldn't go for some pathetically trivial reason, and later that evening, slapping on Loney Dear added to my inner rage, as thoughts turned to our lucky staffer reclining in a hot spa bath surrounded by Scandinavian lovelies as glittery electro snugglepop pours from wooden, wall-mounted speakers.
Bitter.
7/10
For fans of: Decking, bathrobes, Molton Brown.
Comments
comments