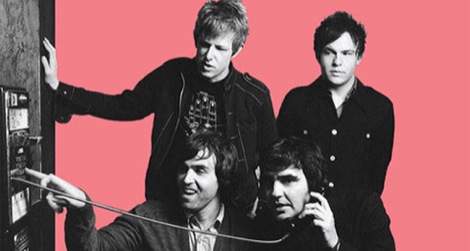 Austin's Spoon return this week with their seventh record, Transference, Phil Gwyn gives the inside track on one of rock music's most creative and consistent forces.

Spoon are an almost entirely American taste, almost like the pervasion of the English language, building washing machines that you can fit fully grown men in (it's hard to speculate as to whether they take full advantage of this) and excessive calorie consumption as a hobby (little known fact: they actually invented saturated fat, read this article).
Their last tour of Britain was noticeable only for its brevity, and the release of 2007's sublime Ga Ga Ga Ga Ga was all but ignored by a British musical press who had somehow been tricked into falling in love with The Twang and The Enemy. Dark days indeed…
However, January 25 will see Spoon's latest full length, Transference being rolled out in stores all over the UK, giving us a chance to repent for our wayward past. Being inquisitive and diligent as we are, we felt it necessary to get hold of a copy of the record and to take you through it track-by track to let you know if you're going to need to crack your wallet out, or if you'd be better off with that copy of The Enemy's debut… (A both unlikely and frightening thought).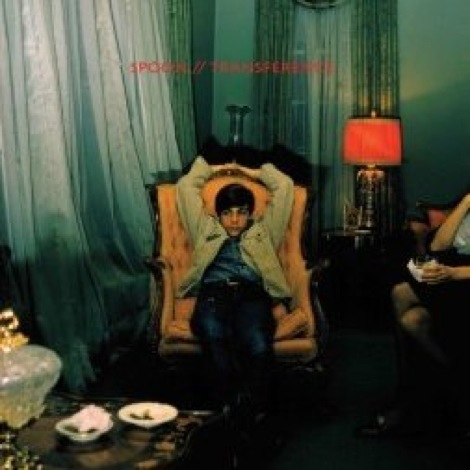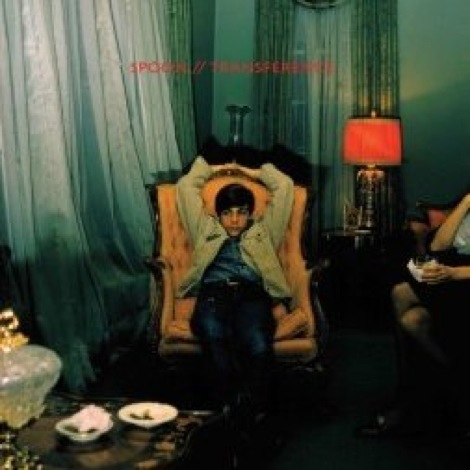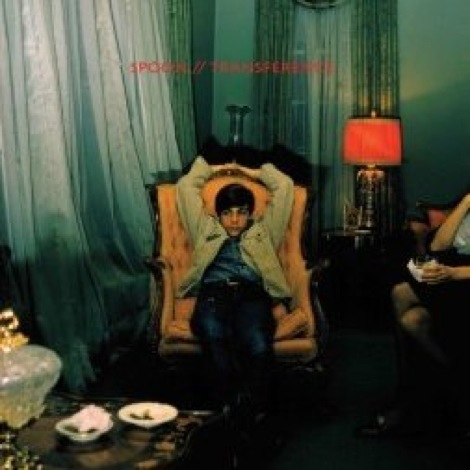 Before Destruction
Transference's opener is deliberately misleading, woozily stumbling its way through three minutes of lazily stomping drums, stuttering organs and the rugged strum of acoustic guitars.
Lead singer Britt Daniel yelps evocatively throughout, almost like the USA's answer to Morrissey, as the song descends into the studio-desk-fiddling of Daniel and Eno (drummer, not Brian).
Put down on paper (or even the internet), this doesn't seem like an attractive proposition at all, but Spoon somehow tie the whole thing together into one of the finest three minutes on the album.
Is Love Forever?
If Before Destruction is Spoon wrong footing the listener, then Is Love Forever pushes things back to a more Spoon-esq direction.
Brash and confident, it hurries along completely unselfconsciously, perhaps to the extent of becoming surplus to requirements.
Mystery Zone.
This staggered onto the internet back in December, and it sounds just as much the perfectly executed indie-rock anthem now as it did back then.
Daniel finds his lyrical tone, and the rest of the band tighten their focus around his poignant lines – 'Openin' windows / doors never close / It's the fresh air fiend /It's the information troll'.
Who Makes Your Money
Then, the regression.
Daniel and Eno turn their attention to their array of knobs and effects, leaving the rhythm section to hammer out a psychadelica tinged track that swings from spaced out verses to a sudden urgency in the chorus-of-sorts ('Oh, oh, ooh, do you break it? / who makes your money?').
Only a smattering of strangled guitar filters its way into the track, guitarist Eric Harvey was, presumably, stuck in that man-sized washing machine at this point of recording.
For a band with such a consistent back-catalogue, it's strange to see them covering new territory, but they pull it off with ease. In fact, Who Makes Your Money is, if not the most memorable track on the album, then pretty damn close.
Written In Reverse
'I'm writing this to you in reverse / someone better call a hearse', Daniel bellows over the trademark stomp and plonk of drum and piano.
We can only hope that his tongue is firmly in cheek, and he does actually realise that he is a skinny white boy from a Pitchfork adored indie-rock band.
Irony or otherwise, his chances of a rock-rap crossover have been seriously dented, but the rest of the track recovers his lyrical prowess as the band relax back into their customary Spoon position.
Guitars stab, throats grate and Spoon come out bearing an effortlessly original track.
I Saw The Light
He didn't see the second half stumble though, resulting in a vaguely pleasant, vaguely Spoon-ish track that doesn't even scrape the periphery of greatness.
Clocking in at over five minutes, this is arguably overly self indulgent, and while being far from being bad, it's also far from Spoon's significant potential.
Trouble Comes Running
Thankfully, much is forgiven as Trouble Comes Running regains their previous energy, revealing a slightly more organic and rough-around-the edges sound. While the whole chatting and joking 'Oh shit, you just caught us whilst we were messing around in the studio' trick is wearing perilously thin, it also flatters their raw delivery.
Goodnight Laura
Once again, Spoon take a step back from the stereotype of their sound, while Daniel works himself up and gets all bleary eyed on us via a couple of pianos and, undoubtedly, a girl called Laura. How touching.
Previous albums have been criticised, mostly due to there being a lack of anything else to disapprove of, for being somewhat homogeneous, so this sideways step is not only very much unexpected, but very welcome.

Written In Reverse
Out Go The Lights
The almost perfect album closer, inexplicably placed two songs too early, Out Go The Lights retains the heart-wrenching mood of its predecessor, but spreads out the melancholy with the scatterings of guitars and a tireless beat.
The balance between reflection and vigour is faultless, culminating in one of the album's most brilliant moments.
Got Nuffin'
Lone on the imaginatively titled Got Nuffin EP, this seemed feeble and far from the group's best.
However, unlikely as it may sound, juxtaposed between Out Go The Lights and album closer Nobody Gets Me But You, Got Nuffin' takes on a hefty slab of muscle and becomes one of the record's brightest songs.
Meandering guitars mix with a truly brilliant bass line and the result is as powerful as Spoon get.
Nobody Gets Me But You
This song's biggest problem is that it isn't Out Go The Lights, but it still comes on strong with its tight beats and muted guitars that are lifted straight from the Of Montreal school of song-writing.
Daniel and Eno are again running wild in the studio, eventually throwing in clips of deranged piano playing that should be proof of their increasing insanity, but ends up just adding to Nobody Gets Me But You's strange appeal.
However, although it most certainly is not Out Goes The Lights, it does manage to encapsulate Transference in a song (forward thinking, slick and slightly mad with a complete dichotomy of character) and, in that respect, proves to be a solid choice to close the record.

Got Nuffin'
What emerges from this slightly erratic set of songs is an essential record that strangely neither stands out as significantly better or worse than anything else in their back catalogue.
Entertaining as it may be, Transference suggests that we should stop sniggering at the false stereotypes of our transatlantic cousins and start respecting their tastes in experimental indie rock.
And while we will no longer be able to wile away the long, tiresome hours of day with our beloved but slightly xenophobic jokes, we will be left with a hole in our lives that Transference is more than ready to fit. Time to get involved.
Phil writes his own blog Not Many Experts which you can find here.
Comments
comments