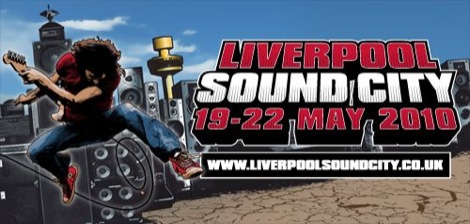 Here's the low down on the talking heads appearing at this year's Liverpool Sound City.

Music isn't the only item on the agenda at Liverpool Sound City, the festival will also play host to premiere movie screenings, photography exhibitions and a full music conference, with names such as Seymour Stein already confirmed to attend.
As well as the iconic Ian McCulloch of Echo & the Bunnymen fame playing a rare intimate gig in the grand setting of St George's Concert Room, he will also be joining the legendary Seymour Stein in conversation for a Keynote address at the Liverpool Sound City Music Business Conference at The Hilton Hotel on Wed 19th and Thu 20th May. It's an un-missable opportunity to talk to Ian, Seymour and many more high-profile industry people and ask all those questions you always wanted to know the answers to about the music industry.
Also appearing at this year's conference are Brandon Young and Tim Riley – ActiVision Games USA, the major player in the gaming industry responsible for the hugely successful title Guitar Hero, Bernard Resnick, one of the brilliant business brains behind the phenomenon that is Lady GaGa, Patrik Larsson – Headlock Management one of Scandinavia's top management companies, Mark Jones from the uber-cool record label Wall of Sound, Geoff Meall – The Agency Group who looks after acts including Muse, Doves, Paramore etc. Julian Wall, Director Independent Member Services and International Events for British Recorded Music Industry (BPI) UK, Brent Grulke, creative director, South by South West USA, Alicen Schneider – NBC Universal USA, and many more.
Comments
comments