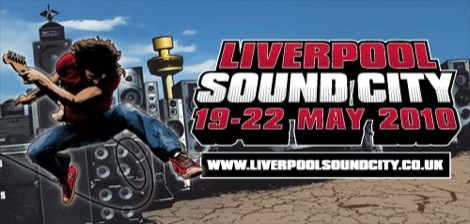 Liverpool Sound City spread the talent at Hannah's, but there's no doubting Jack Atkins who the real star is on show.

The sun is shining and the roof is open as Hannah's gives way to a night of intimate laid back grooves that perfectly accompanies the glorious weather.
Soulful Soneni fits the mood perfectly, engaging the packed audience with enthusiastic call and response sing-alongs all the while enthralling them with her laid back groovy funk.
Debut single Starstruck is well received by the chilled out crowd, mixing vocals reminiscent of Beverly Knight into the aforementioned funky backdrop.
When the Cocabelles arrive on stage the mood is changed drastically, slinking out sexy jazz numbers (including a crowd pleasing rendition of Fever) that ooze sensuality and transform the aura to that of a Parisian nightclub, circa 1940. The Cocabelles quickly shift to a more doo-wop orientated vibe, combining an Andrews Sisters mentality laden over an up tempo, surf-rock backing, their crisp smoky vocals drifting seamlessly through the audience.
The vibe stays swinging before set closers, crowd pleasing renditions of One Way or Another and Money (That's What I Want), alongside a stripped bare piano and vocal rendition of Lady Gaga's Pokerface that takes the song to its bare foundations and builds it right back up again. Simply stunning.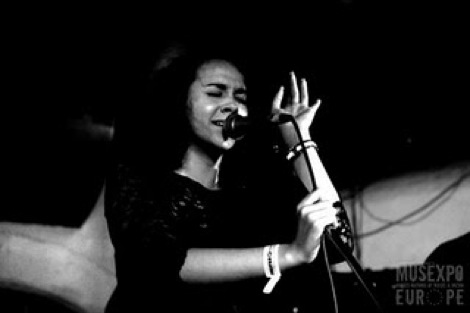 The star of tonight though is Fabienne Holloway, Britain's answer to Erykah Badu.
Holloway, accompanied by an eleven strong backing band, fuses elements of neo-soul, hip-hop, funk and jazz which has the now packed Hannah's at fever pitch, the audience dancing between the tables, chairs and where ever they can stand.
While obvious comparisons to Badu can be drawn, Holloway's vocal stylings reach further afield, equal parts Lauryn Hill, Aretha Franklin and Frank-era Amy Winehouse, while her band blasts out Roots-esque funky hip-hop complete with Harlem style horns. Brief excerpts of Doo Wop (That Thing) and Boyz II Men's End of the Road are met with rapturous applause and heartfelt participation from the crowd, but Holloways self penned jams such as Wish List and Done Dealpull the focus back.
Expect to see her in bigger and bigger venues soon.
Comments
comments