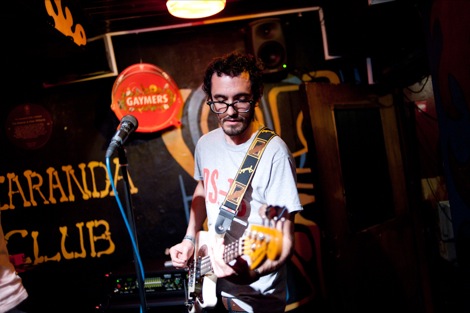 Two of the finds of the festival take over the basement of the Jac, Getintothis' Jack Atkins revels in the action.

We're in the Jacaranda's infamous basement tonight as Liverpool Sound City presents Barcelona four-piece Mujeres, embarking on their first tour of the UK.
Their take on scuzzy, stripped down rock exudes the energy of a football team, let alone four young Spaniards.
Combining a loose Stooges-esque rhythmic thunder with vocals akin to Mick Jagger, they fill the Jacaranda's tiny stage with both an impressive presence and an unashamedly sharp dose of fun.
They are clearly having the time of their lives and it shows in their music, a collection of short stabbing odes in both Spanish and English which has the crowd bopping all the way through their half hour set.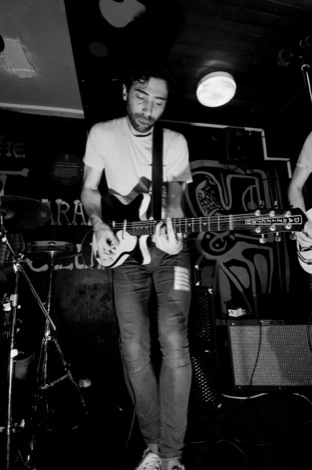 Manchester's The 66 have a tough job following their Spanish contemporaries, but manage to make the Jacaranda theirs, replacing frenetic rock with an epic spaced-out vibe.
The five-piece plough through a handful of tightly woven, bass driven would-be anthems that mix post-Madchester vibes and posturing with the delicate intricacies of Ian Brown's finest and even some Ian Dury-inspired thumping riffs.
Vocalist Dan Rimmer's words shimmer and float over the audience as his band-mates carve out a myriad of loose melodies layered over tight almost militaristic rhythms, enthralling those in attendance.
Pics by Mark McNulty
Comments
comments