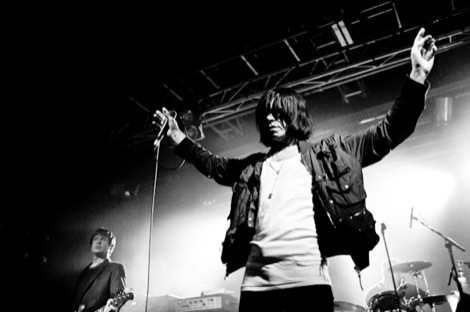 Trouble keeps following Brit veterans The Charlatans, but so do their army of loyal fans, as they deliver another hit-packed display in Liverpool. Oh, and old mate Shaun Ryder pops in too.

When it comes to survival tactics, the Charlatans could teach Bear Grylls a trick or two.
Currently on tour in support of Who We Touch, the band's 11th studio album, tragedy and misfortune has never been far away.
After the death of keyboardist Rob Collins in 1996, Cheshire's finest were dealt another devastating blow last month when drummer Jon Brookes collapsed on stage, suffering from a brain tumor.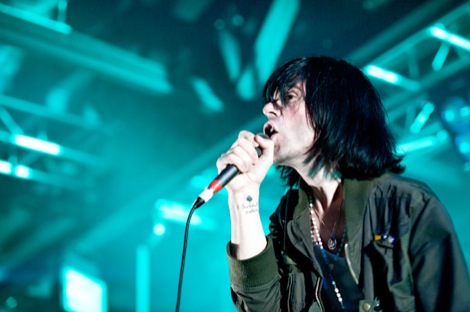 Tim Burgess
But while the demand is still there, one suspects The Charlatans will always play for their loyal followers – regardless of how difficult the circumstances. And so it proved at the O2 Academy on Monday night.
After a warmly received set by the uber-cabbaged Shaun Ryder and chums, The Charlatans took to the stage bang on time, opening with a blistering version of Then from debut offering Some Friendly.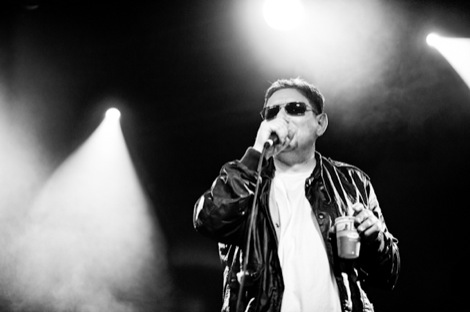 Shaun Ryder
A succession of tracks from the new album (notable for its Dali inspired cover) swiftly followed, some good, some a bit average, some easily forgettable. But if all else fails, the Charly's always have their enviable back catalogue to fall back on.
Weirdo, One To Another, Tellin' Stories and a marvellous version of North Country Boy were all met with widespread approval, as was eternal crowd pleaser The Only One I Know. Sadly, Just When You're Thinking Things Over wasn't included while the excellent Wonderland album was completely overlooked in favour of more recent material.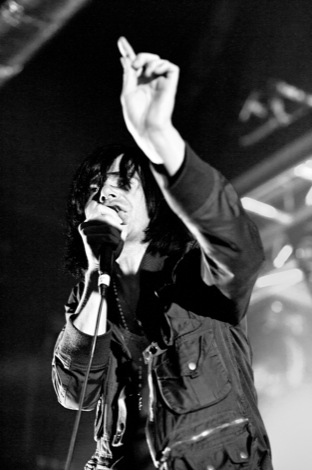 Tim Burgess
One other major notable was the compelling evidence that vocalist Tim Burgess may be going through 'the change'. With dance moves that would even have John Sergeant tutting in disgust, Burgess' on stage persona seems to have mellowed with age.
Gone are the days of zero interaction with the fans – high fives and regular banter was the order of the night. However, why he's replaced his well manicured bowlhead with a mother of Norman Bates haircut remains a disturbing mystery.
More new material followed with Smash the System, Intimacy and lead single Love Is Ending being met with warm applause. But as ever, the crowd wanted the oldies. And in keeping with tradition, the Charly's closed with an acid tinged Sproston Green.
Whether the band will ever recapture the form of their heyday remains to be seen. But one undeniable fact remains – few acts on the planet can rival them for producing so many anthemic moments over the last 20 years. And for that they should be saluted.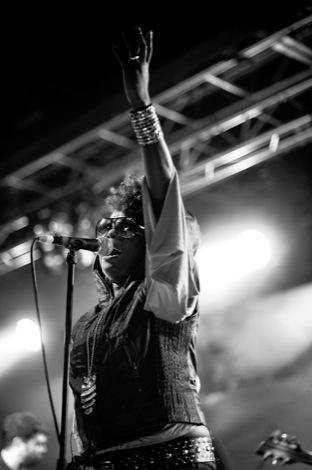 Shaun Ryder's backing vocalist.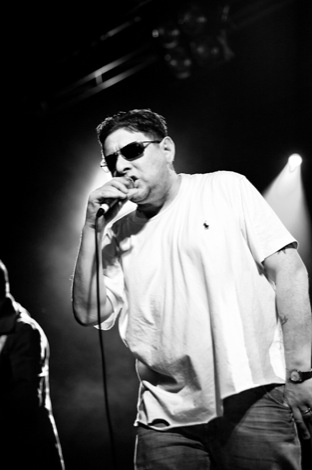 Shaun Ryder.

Pictures courtesy of Mark McNulty.
Comments
comments