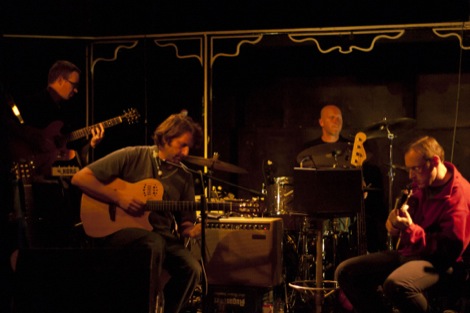 Fat Cat's Mice Parade show off their skills as Liverpool's The Kazimier plays host to a midweek treat.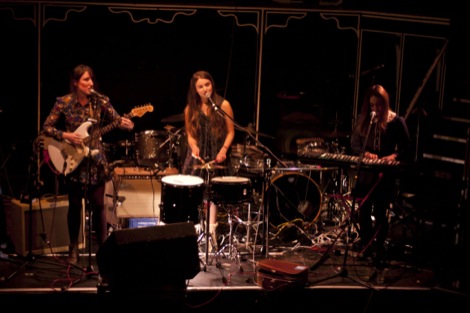 Stealing Sheep
We're late for Liverpool's Becky, Emily and Lucy, collectively known as Stealing Sheep. Blame Liverpool Football Club and the then breaking news of some takeover or other. But word is the LIPA grads were rather lovely, which sounds about right given their delicate, beautifully-shimmering harmony-led folk typified on recent What If The Lights Went Out EP which has barely strayed from Getintothis' jukebox since it landed in the pigeonhole back in early September.
Damn you, Tom Hicks and your nincompoop ways…



Stealing Sheep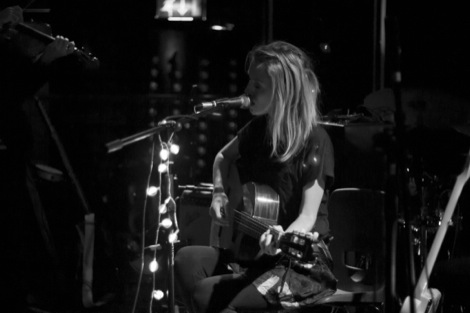 Silje Nes
There's a slight crowd in Kazimier tonight, of which most have clearly come to support the openers, and there's a sense of restlessness when we take up a pew for Silje Nes and it's not hard to hear why.
For all her attention to detail, nifty arrangements and a locked-in fragile groove – plucked violins, lightly strummed electric guitar and brushed drums provide the almost-not-there rhythms – it's gentle, lovingly-played, yet hardly engaging.
The Norwegian, tonight backed by drummer and violinist, exhibits an otherworldly sprightliness, not wholly dissimilar to Amiina, yet at times there's so little doing, combined with a vocal so hushed and indiscernible, that it's easy to forgive those retreating to the bar or focusing on the mutterings of their comrades.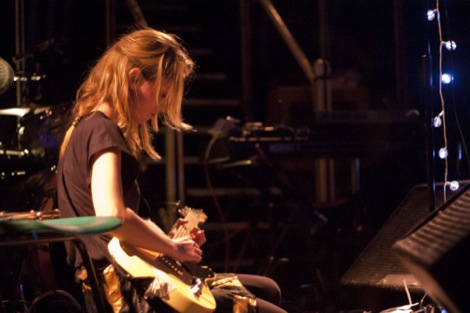 Silje Nes
Liverpool is Mice Parade's opening date on their latest tour, and it comes as no surprise that it's tested promoters' skill and patience such is the elaborate stage set-up (combined with necessary added soldering), but come show time, all's worth it as we're treated to a feast of muso might; ultra-slick duelling semi-acoustic guitars that are plucked furiously without every stretching to the point of indulgence, three-way percussion as two drums (one employed by Doug 'Enablers' Scharin no less) and a box (perhaps stuffed with the bones of dead animals, given it's clunking) combine to mesmerising effect with multi-layered harmonies and sometime lead from Okinawan-American musician Caroline Lufkin, who bathes in the shadows wide stage right.
Large instrumental passages are balanced with poppy, catchy interludes and the overall effect is of a band that's technically superlative and seriously entertaining.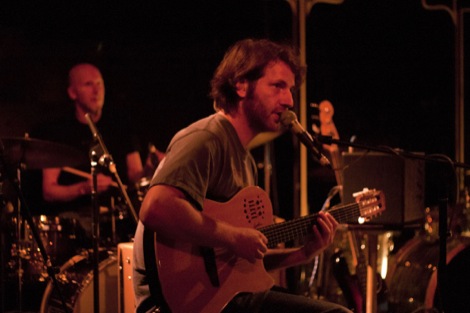 Mice Parade
Photos by Graeme Lamb.
Comments
comments