The other week, as you may have read Getintothis co-hosted a wee evening as part of Liverpool Music Week. It was rather boss. What was also rather boss was some of the treats we received. Here's some of them, in pictorial form. And no, you can't have them.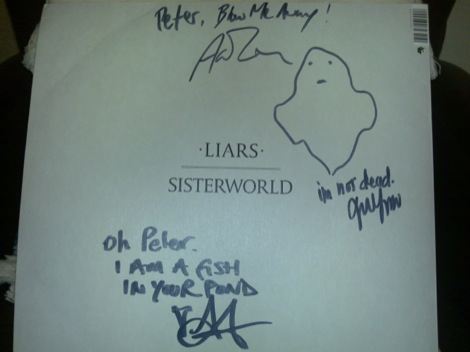 When we met Liars, it's fair to say they were super tired. They'd travelled through the earlier hours from Brighton to Liverpool and hadn't eaten the entire day. Giant lead singer Angus Andrew said they'd had a 'problematic' day. It certainly looked like it. Needless to say, the band were only too happy to sign my copy of the uber-deluxe Sisterworld vinyl.
Here it is with all the bits and bobbins.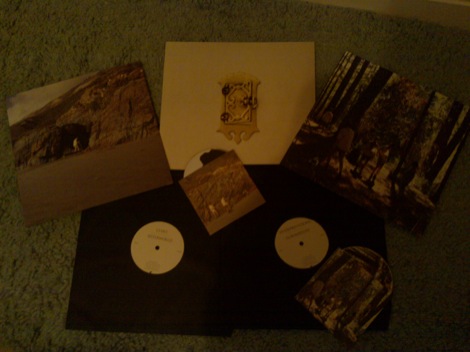 Liars Sisterworld on Mute Records.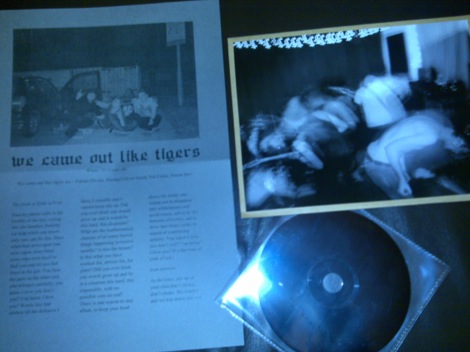 We Came Out Like Tigers were in jaw-dropping form. They played a completely new set of tracks from their forthcoming EP; this is their first – lovingly crafted by the band on embossed card with a black and white snap of the band in action on the cover. It goes without saying, that I can't wait to hear the new stuff laid down in all it's gnarly glory.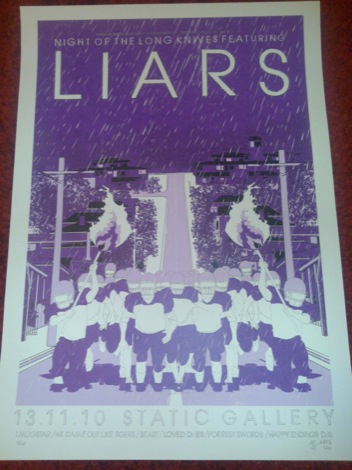 Gary McGarvey continues to stagger us with his talent. The Liars screen print is the latest of his creations. If you haven't already read our chat with him – do, he's a lovely fella.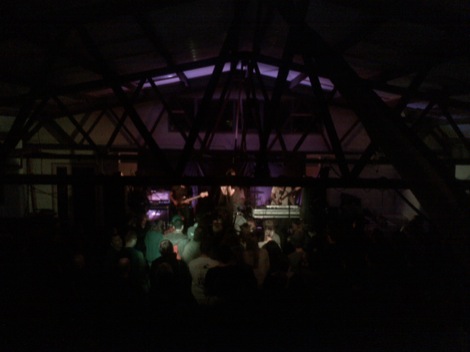 This is the view of Liars from Static Gallery's toilet. You can read Jon Davies' review here.
Comments
comments