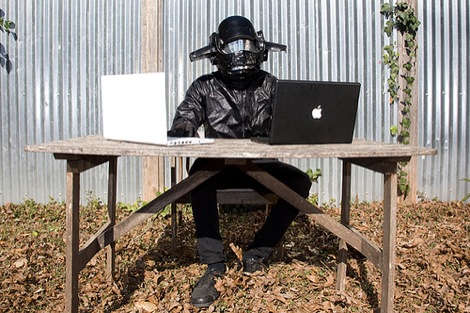 More record label types offering words, some of wisdom, on the year in music. Getintothis sighs at this ongoing exercise in mediocrity.

Ryan Oxley: Subpop
US-based Ryan – or 'Ox' to his mates – spent the last 12 months completing his first novel.
It's one of those where he says it's based on real events, but it's so outrageous it makes an episode of 24 look realistic – series two, 24, at that.
'It's about a psychopathetic dyslexic, who keeps murdering all the wrong people, because he can't spell their names right,' Ryan enthused over a croissant. 'I've already got the framework for the prequel, which concerns his mother – who's excessive drinking and flatulence led to him being messed up in the womb. It's all true – I've done the research!'
Ryan's goal for 2011 is to appear on the new series of Gladiators on Bravo – but not as a contestant – but as a Gladiator – watch out for The Ox!
1. No Age: Everything In Between
2. Ariel Pink's Haunted Graffiti: Before Today
3. Deerhunter: Halcyon Digest
4. Lower Dens: Twin-hand Movement
5. Women: Public Strain
Ryan's tip for 2011: 'Animal Collective, they're gonna break it BIG, man.'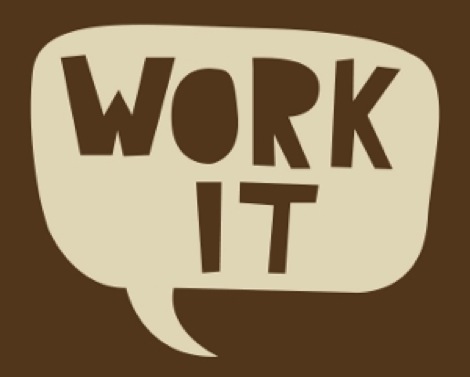 Kate Price: Work It Media
Kate's 2010 started as she meant to go on; moving from Division PR to Work It Media, she quickly realised her lifetime ambition of not only loading the fax machine but sending emails too.
But her year really took a turn for the better one sunny afternoon in May, when having queued up for hours at the National Indoor Arena in Birmingham, she was told she'd made it through to the X Factor Bootcamp. A 10-week whirlwind of rejection, then acception followed by national acclaim then disdain, she's now looking ahead to a national tour with her band Belle Ami under the expert guidance of mentor and homosexual Louis Walsh.
Kate told Getintothis: 'Louis' great, just what I needed in my life. This is just the start of Belle Ami's journey – watch us fly!'
Gw'on girl!
1. Liars: Sisterworld
2. Deftones: Diamond Eyes
3. Grinderman: Grinderman 2
4. Holy Fuck: Latin
5. Zola Jesus: Stridulum II
6. Male Bonding: Nothing Hurts
7. Big Boi: Sir Luscious Left Foot
8. CocoRosie: Grey Oceans
9. Torche: Songs for Singles
10. These New Puritans: Hidden
Kate's tip for 2011: 'Belle Ami, of course! Oh, and Matt!'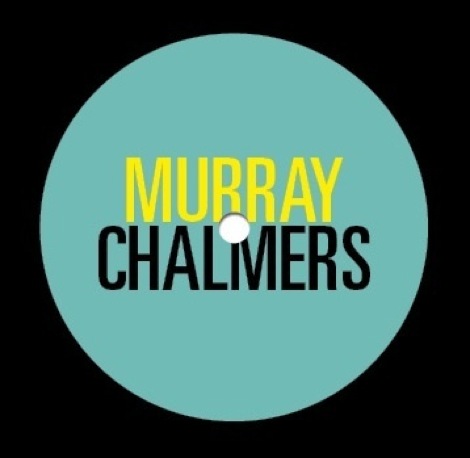 Frazer Lawton: Murray Chalmers
I honestly have no idea who Frazer Lawton is, or what he does. But for the purpose of this exercise he has good, if predictable, taste – except I'd argue The Suburbs was vastly overrated – but hey, that's just me.
His 'boss' Jon told Getintothis: 'Frazer's a good lad, he just keeps his head down, likes doodling and generally brings good vibes to the Murray Chalmers head quarters. We like him. Yes, Frazer is a likeable person.'
Ringing endorsement if ever there was one – get that on your CV, Frazer, lad.
1. Arcade Fire: The Suburbs
2. Interpol: Interpol
3. Caribou: Swim
4. Two Door Cinema Club: Tourist History
5. Crystal Castles: Crystal Castles II
Frazer's tip for 2011: 'Not sure, really, maybe The Datsuns.'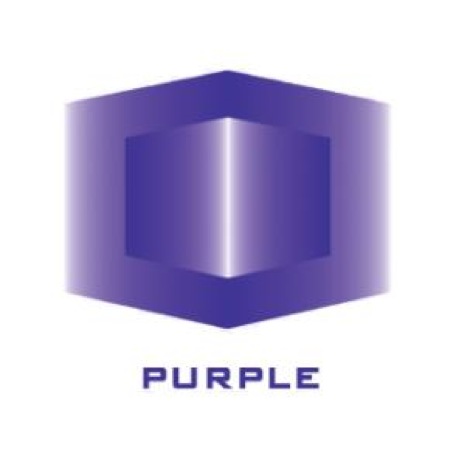 Beth Brookfield: Purple PR
Me and Beth go way back. We fondly remember the days we used to share fruit from her My Little Pony lunchbox and follow it up with a game of conkers.
Ah, those university days.
Nowadays she only speaks to me via the medium of email. That is because she is a high-flying PR type looking after the lives and welfare of uber-popstars making sure they get good bank. I, meanwhile, spend some Tuesdays collating amateur football results.
Except when it's snowing and all the games get called off.
1. Foals: Total Life Forever
2. Best Coast: Crazy For You
3. Mystery Jets: Serotonin
4 Hurts: Hurts
5. Arcade Fire: The Suburbs
Beth's tip for 2011: 'I don't deal in tips, it's so 2007. Leave that to the Beeb and other such losers.'



Simon Blackmore: Get Involved PR
Interesting Simon Fact: Simon lives in a house next to his real house.
Yup, Simon was evicted from his real house by his 'former' girlfriend, but they're still in 'love' so they decided to build another house next to his real house, which is still in his name, so that they can spend a lot of time together. But not too much time.
It's like a really rubbish version of the War of the Roses. But without Michael Douglas. Simon won't thank me for saying, but he's nowhere near as good looking as Michael Douglas.
Whatever happened to Kath Turner?
1. Crystal Castles: Crystal Castles II
2. Les Savy Fav: Root For Ruin
3. Villagers: Becoming A Jackal
4. Robyn: Body Talk Pt 3
5. Zola Jesus: Stridulum II
Simon's tip for 2011: 'Manchester United'.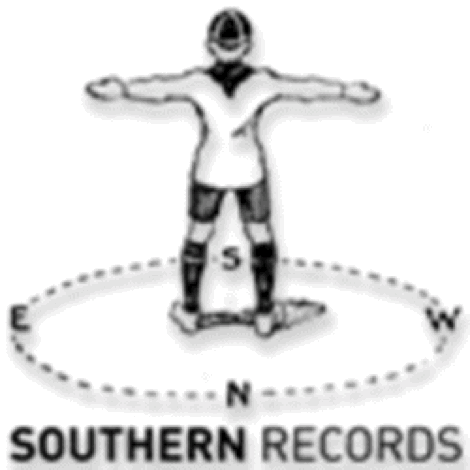 Lauren Barley: Rarely Unable/Southern Records
Lauren's last 12 months have been REMARKABLE. Having ditched the monster-trucking of 2009, she got involved in the murky world of dubstep and garage. Dating hipperty-hop man Giggs before an 'incident' in their local KFC, she's now upsticks from her former flat in Brentford holing up in Elephant & Castle – to 'move closer to the action.'
She also found the time to start building her Rarely Able empire, aptly named as she's barely able to feed herself these days, after a nasty gardening accident resulted in the loss of both her little fingers and thumbs.
'I actually prefer having three fingers, instead of five – it makes me stand out from the crowd and distinguishes me from your run of the mill types,' Barley told Getintothis.
'And anyways, now I have six fingers – and that's the number of the beast – RAAAAA!'
Who are we to argue?
1. Black Breath: Heavy Breathing (Southern Lord)
2. Brian McBride: The Effective Disconnect (Kranky)
3. Locrian: The Crystal World (Utech)
4. Wolf People: Steeple (JagJaguar)
5. Sabbath Assembly: Restored To One (Ajna)
Lauren's tip for 2011: 'Probably Oral Rape Carnage, they're on Melt Brain Suicidal Death Imprint.'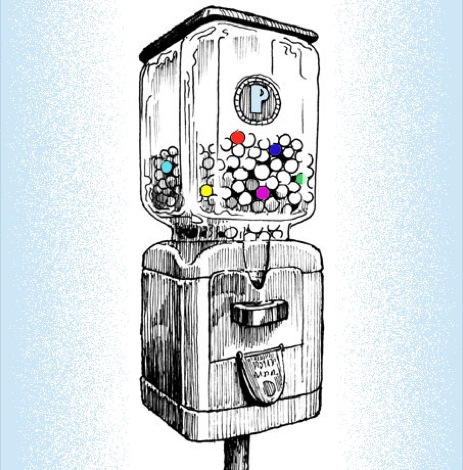 James Wallace: Pomona
James, dweller of the official 'James #1' chair in Pomona HQ refused to talk to us this year after we met up at Glastonbury and wouldn't give him any pills.
We only had three – two of which were paracetamol – but James was insistent. 'You Scousers, you're all the same – massive mingebags!' was the last thing I heard him roar as he careered off to watch The Sneaker Pimps.
Aside from contracting a mild form of swine flu, James' colleague James told me James had largely done nothing in 2010 but reckoned losing his carkeys in August was 'up there' on the memorable events list.
1. The Swellers: Ups & Downsizing
2. Deftones: Diamond Eyes
3. The Gaslight Anthem: American Slang
4. Jimmy Eat World: Invented
5. Bangers: Dude Trips
6. Against Me!: White Crosses
7. Comeback Kid: Symptoms + Cures
8. Shadows Chasing Ghosts: The Golden Ratio
9. Fake Problems: Real Ghosts Caught on Tape
10. Devil Sold His Soul: Blessed & Cursed
James' tip for 2011: 'The Foals. I love The Foals. Yes, definitely The Foals.'
Stay tuned for the rest of the 2k10 round ups over the next few days, closing with Getintothis' whopping annual Best of the Rest feature including hero of 2010, best label, films, gigs and much more bestest bits.
Comments
comments