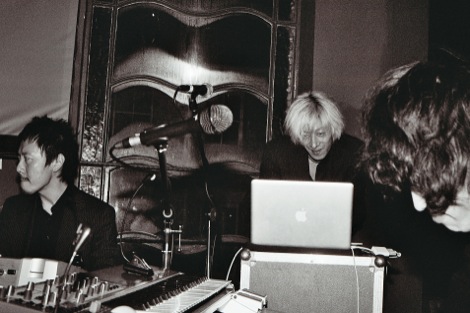 An experimental, yet frustrating, mixed bag is served up at Leaf on Bold Street, but Jon Davies finds headliners Mouse on the Keys suitably engaging.

With the Obscenic crew quickly gaining a reputation for top class shows both small (Fiesta at Casa de Brujas) to large (Flat Earth Society at the Kazimier), we knew that top dogs Joe Wills and Dan Croll would put on a highly professional show with a frankly amazing turnout.
It's surely a wonder for fellow promoters to see consistently high attendances with little compromise for quality of music.
However, the newly-opened Leaf on Bold St was a gamble of venue, a huge unorthodox space that looks less like a venue and more a wedding reception, and super high ceilings meant the sound would be often compromised, most tellingly with Mother Earth.
The Liverpool three-piece, containing members of Seal Cub Clubbing Club and Stig Noise, are a brilliant small venue band, and onstage it was fairly noticeable that they weren't used to large spaces, filling up only half the stage, away from the stage lights and looking inwards at each other.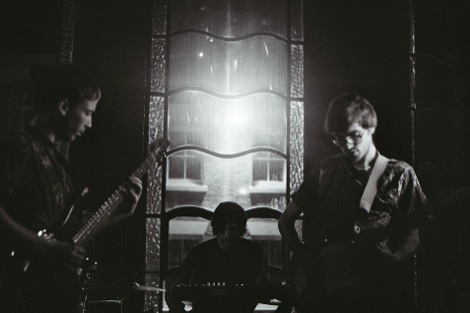 Still, their blend of math rock and kraut-stomp grew stronger as the set went on, with the bass, guitar and drums occupying specific functions allow for complex but defined textures and melodic interplay.
It's early days, where you can clearly hear the reference points, Trans Am and Don Caballero come to mind, but they're certainly not aping them and tonight's set saw some experimentation instrumentally as well as a more confident performance. No doubt they'll be climbing up the bills throughout the year.
Vasco Da Gama have been steadily playing for over a year now, and have definitely found their sound.
It's just a shame that it's also a sound that belongs to legendary post-hardcore group Faraquet.
Straight from the not-quite-4/4 jazz swing and stutter, to The Beatles-inspired chord progressions and the unassuming lead vocals, you'd be forgiven in thinking you were actually seeing the real thing.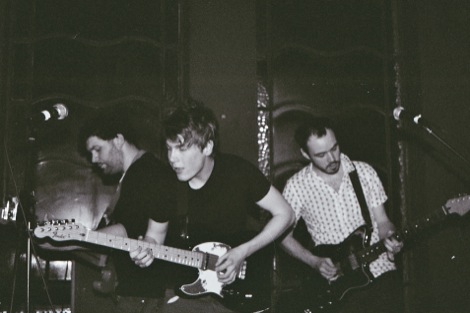 Sure enough they pull it off with panache and assurance, but is that really satisfying? Personally it isn't, even if Faraquet aren't exactly a household name, and the bands that Vasco may want to play with would be able to easily sniff out the lack of ingenuity.
For me it almost seems they know it themselves, their onstage swagger almost portrays going through the motions.
It's vital for them to come out of the shadows of that band and show they're not just letting bands stateside do the hard work for them.
Another band that could be accused of the same is Ireland's Enemies, however it is perhaps more forgivable, as they tread the broader path of climactic post-rock.
They're not quite Explosions in the Sky, nor there with contemporaries …And So I Watched You From Afar, but simply mentioning those two bands one can conjure up what they sound like.
Perhaps I'm not well read up on their subtleties, but on the night it seemed like a wash of the previous decade.
Reading a review of their record We've Been Talking, the record is describe as 'close to flawless' and 'solid', but that in itself seems its problem, their strong musicianship making up for the lack of distinctiveness.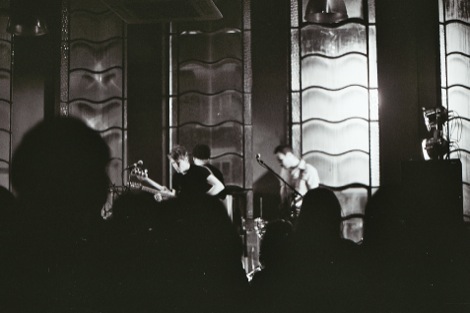 Barberos are perhaps the most watched band in Liverpool for regular gig-goers.
It seems the spandex clad group are given a free pass to pick up a spot at every half-decent show, which is more than fair enough.
No doubt they are crowd-amping, pulling out all the stops every show, from the aforementioned bodywear to the visually physical dueling drums and hypnotic visuals show.
But for someone who has seen them a number of times and has still yet to make up their mind whether they're an enjoyable prospect or not, it seems high time to really evaluate what makes Barberos stand out.
A constantly gigging band are certain to have their performance running smoothly, and they really do; the use of two drummers is entertaining to watch, and the blend of math and noise rock with dubstep and acid is fully streamlined, but there is an underlying element of vapidity creeping into their show.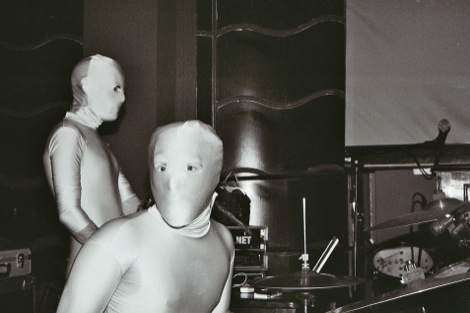 The drumming, while highly competent with hard to master splitting beats, seems there only for show, as there is little complex rhythmic multi-layering, and the presence of the white spandex, augmented by a didgeridoo and onscreen visuals of pyro-theatrics and 'tribal' bodypaint seemed to push the boundaries of suburban hippiedom to the point of comedic parody.
And again most frustrating with Barberos is the lack of progression from the first time I saw them over three years ago and the testing length they seem to always play.
My impatience with the lineup was allayed with the fantastic Mouse On The Keys, who had the exact finesse and lithe touch that made the rest of the night plain sailing.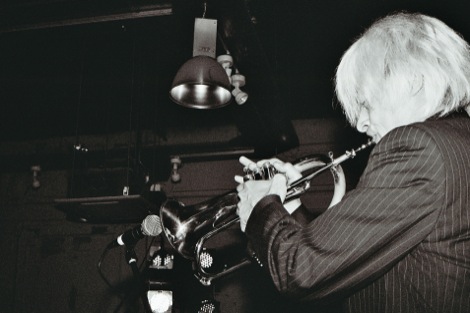 With a fusing of expansive East Coast jazz, Takemitsu-via-late European romanticism with dashings of electronica, Steely Dan and 90s post-hardcore, MOTK surprisingly manage to smooth out the edges without sounding loungy… Well, too loungy.
The whole set was consistently engaging, but even with the most modern jazz groups they sometimes meandered towards the dangerous pastiche zone, something that even their contemporaries Polar Bear and Led Bib tend to slip in and out of, but on the whole were sharp and kept indulgency to a minimum, something that is more than welcome in any jazz situation.
It must also be said that the ambience of Leaf perfectly complimented MOTK, especially the designated candle-lit tables, all that was missing were velvet tablecloths.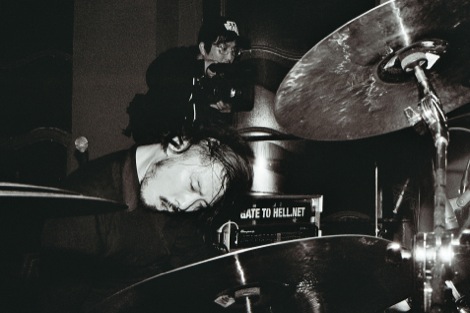 Like any good story, or Bruce Springsteen vinyl side, it's vital to start and finish on high notes, and Mouse On The Keys and Mother Earth duly delivered.
Both bands contained fresh and unexpected flourishes, with the other bands lacking substantial spark and conviction to make a mark on the evening.
As for my first time in the new Leaf, it will be interesting to see what kind of shows their upstairs can do great service to.
Comments
comments