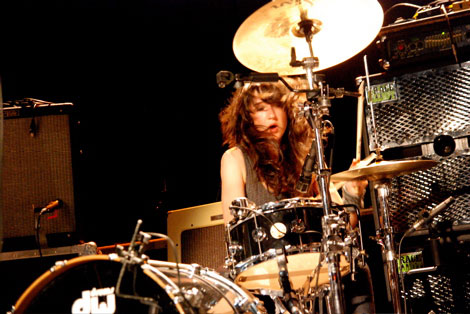 Stage invasions, Gloria Gayner covers and Mariah Carey hand movements. Getintothis' Stephanie Heneghan has a seriously fun night during Day One of Liverpool Sound City.

To kick off the evenings proceedings, I head down to Bumper, a bar I usually only frequent 3am in the morning when I really should have been sensible and sent myself home.
I don't think I've ever been in here sober and definitely not sober on a hip hop/dubstep night.
The place is rammed already and there's a really good atmosphere, despite the headline act running extremely late (someone buy Ed Sheeran a watch please, the rest of the acts on the bill get a great reception.
First up is local lad Jay Norton, who claims to have written 200 songs in three months. He entertains us with a cover of Wiz Khalifa's Black and Yellow. The crowd like him; I'm particularly impressed by his Mariah Carey style hand movements.
Then we rattled through sets by Rio, a grime act from Manchester and Russo who unleashed a bass heavy dubstep cover of Gloria Gaynor's I Will Survive, which despite sounding like a terrible idea was actually quite good.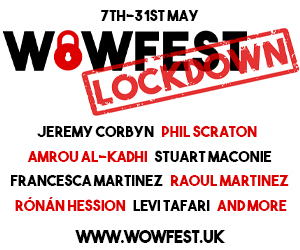 Finally Ed Sheeran takes to the stage to a rapturous response from the audience. He is probably the most unstreet person I have ever seen, with a halo of ginger hair and a cherub face that would look more at home in a choir.
Looks ain't everything though and his set is amazingly received with the crowd singing along to Heartstrings, The A Team and Wayfaring Stranger which he recently performed on Jools Holland.
I felt a bit bad not knowing all the words so I just mimed along like the England team to the national anthem. Fake it till you make it right? If you fancy catching Ed, he's playing at Bumper again tonight so head down.
Leaving the cool kids to it, I make my way to Mojo for Frankie and the Heartstrings. I like these lot, I've seen 'em before so I know what to expect from the Sunderland five-piece.
Good old indie pop with a lead singer who appears to be channelling Freddie Mercury in his performance. It's an accomplished set including Ungrateful and the title track from their album, Hunger, pausing only for bits of banter with the crowd.
To conclude the evening it's off to the Kazimier for the highlight of my night, The Whip.
The Manchester lot always step it up a gear, this is synthy electro style rave pop. In a word, BRILLIANT.
With dry ice and strobe lights, their stage set reminded me of my dad's mobile disco from the 80's.
They play Trash and Divebomb, there was the obligatory stage invasion (one drunken chick), they have a foppish leader singer and a girl (Lil' Fee) on drums. Seriously, what's not to love about The Whip?
Comments
comments