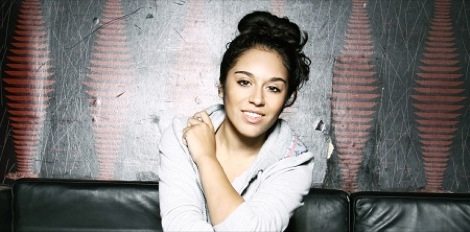 Catchy pop arrives at Liverpool Sound City, Getintothis' Stephanie Heneghan was there to singalong.

Liverpool Soundcity is more associated with guitars and indie acts than pretty girls and dance routines (erm, is it? – Genre ed) but somehow I've managed to find probably the only pop act on the entire bill (erm, are they? – Pop spotter ed). Result.
Chelcee Grimes is a home-grown talent who has just been signed to Sony.
Flanked by two backing dancers wearing matching "C" letterman jackets, she pulls off an upbeat performance, the only disappointment being the sound issues.
She's cute and bubbly and the "girl on tv" hook from Mannequin was stuck in my head for the rest of the evening.
Also on the bill was another Liverpool lass, Janice Myers. Bringing a more soulful vibe to proceedings, she had a saxophonist on stage with her while she was wielding a tambourine, an instrument I can totally get on board with.
A gorgeous voice, with a hint of the Sugababes back when they were good (before the revolving door policy) she included a rendition of her upcoming single Underground Love.
Comments
comments