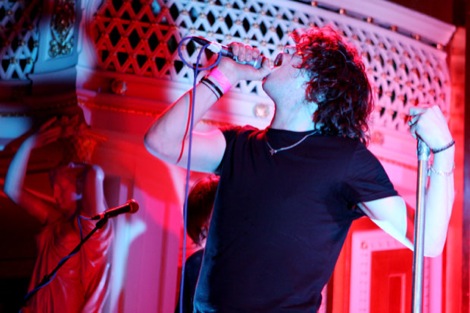 The rapture arrives in Liverpool as Sound Of Guns go off with a bang at St George's Hall. Getintothis' Jon Birchall is newly converted.

On the day of the supposed Rapture, the end was nigh for Liverpool Sound City 2011 as Sound of Guns took to the St.George's Hall stage after I'd made the short trip across from the Academy.
There was a Sunday evening feel to the place, post-roast fatigue full of the yummy musical goodness that has come the way of the city in the last three days alongside a resigned acceptance that the fun and games were nearly up.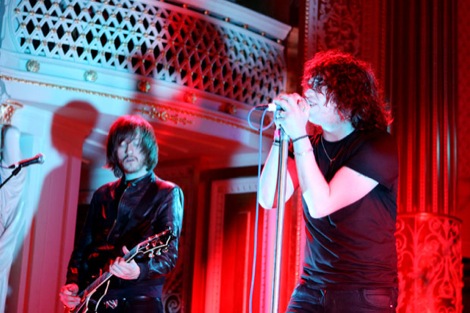 Sound Of Guns' Andy Metcalfe and Nathan Crowley.
However, as the Liverpool indie-rockers stepped out in their leathers, there was no way that this gig was going to be a night of watching Heartbeat while you iron your work shirts. Not a chance.
In truth, I've never really fallen for Sound of Guns, with their alt rock roots leaving me a little cold in the past but the fire that rumbled within their collective belly was well and truly something to savour here.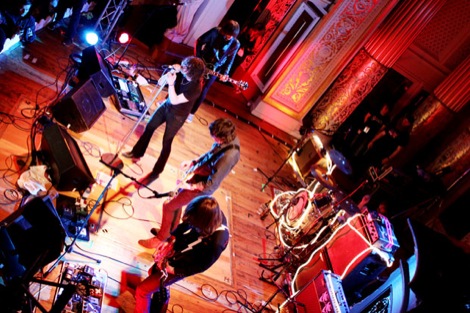 SoG rockin St George's
An impressive crowd willed on their local heroes as they rattled through a number of new tracks as well as a mix from debut album 'What Came From Fire'. A little formulaic on occasion and with their timing not quite right, there is certainly scope to improve on a recipe that looks set for success regardless.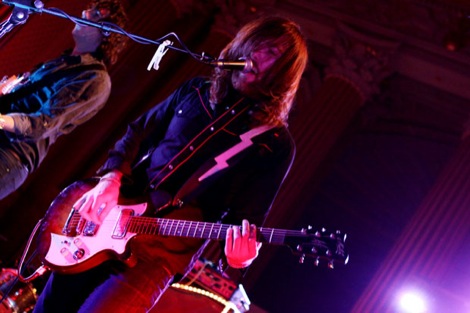 Sound of Guns' Lee Glynn
It must be said that the imperfections hardly mattered in the end, as lead singer Andrew Metcalfe stole the show, climbing a speaker and belting out a catalogue that is unashamedly stadium-style anthemic.
So farewell to a brilliant weekend's music, it looks like this is the end. For Sound of Guns however, the party's only just getting started.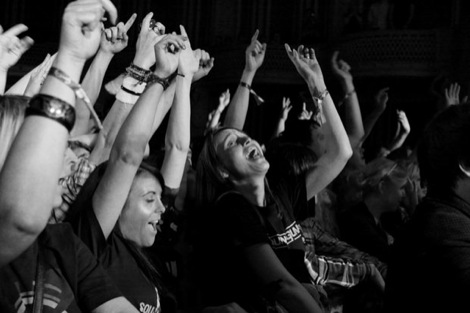 A rapturous crowd greet the Guns.
Photos by Conor McDonnell.
Comments
comments