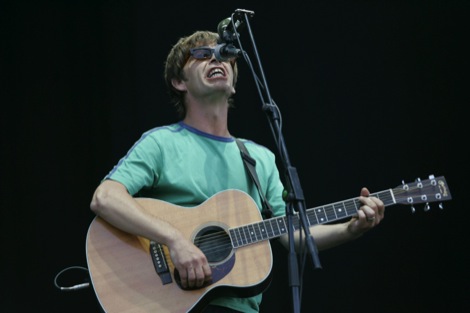 The La's enigmatic songwriter makes rare return to the stage at Manchester's Deaf Institute.

Merseyside's songwriting man of mystery, Lee Mavers, made a rare return to the stage last night at Manchester's Deaf Institute.
The driving force behind the Liverpool cult band The La's performed under the moniker Lee Rude and the Velvet Underpants supporting Hyde and Beast.
It was Mavers' first live appearance since his surprise outing in Birmingham in 2009 when he joined Pete Doherty on stage to play classics Son of A Gun and There She Goes.
Mavers played a number of tracks from The La's seminal eponymous album including Doledrum, Feelin and I Can't Sleep plus lost classics including Come In Come Out and Clean Prophet.
Joining him on stage was Gary Murphy on bass from the now defunct Liverpool band, The Bandits.
Hyde and Beast are Dave Hyde of The Futureheads and Neil Bassett ex-Golden Virgins.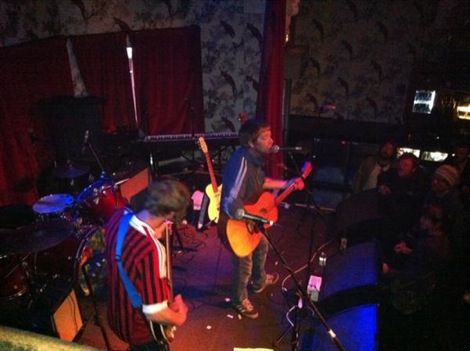 Setlist:
Son of a Gun
Come In Come Out
Doledrum
Clean Prophet
Jam with Mavers on drums
Feeling
I Can't Sleep
Callin' All
Knock Me Down
IOU
Way Out
There She Goes
Liberty Ship
Failure
Timeless Melody
Looking Glass

Picture and video courtesy of Shell Zenner.
Comments
comments