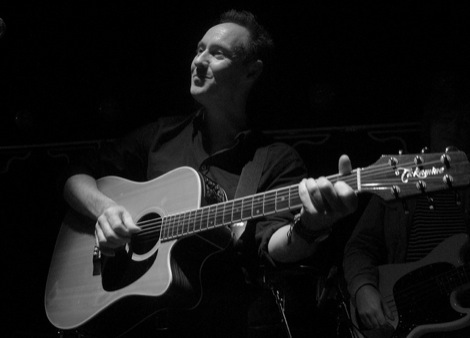 Getintothis' Paul Snowdon laps up one of Britain's strongest songwriters, as Roddy Frame brings terrace-style chanting to The Kazimier.

For someone hailing from the doorstep of one of Britain's most passionate cities when it comes to football, Roddy Frame admitted that unlike the majority of Glaswegians, he has no interest in the sport.
But he certainly got the idea of what it's like being an adored footballer given the fervent nature of his followers at a packed-out Kazimier on Saturday night.
The terrace-style chants directed in the now, gulp, 47-year-old's direction were received with much appreciation – 'I'm just as excited as you!' – he exclaimed, as the crowd roared their approval barely four or five songs into his set.
Kicking-off with his 1990 number The Crying Scene, East Kilbride's famous son went backwards and forwards through his magnificent catalogue of memorable songs that captivated his audience.
For the first part of his gig, Frame was accompanied on stage by a small backing band, and the ensemble lit up the evening with some classic moments.
For many, this came with a back-to-back treat of his poignant song about Glasgow, Killermont Street, (the road from where buses leave the city to other parts of Scotland and further afield into England) and his truly wonderful We Could Send Letters.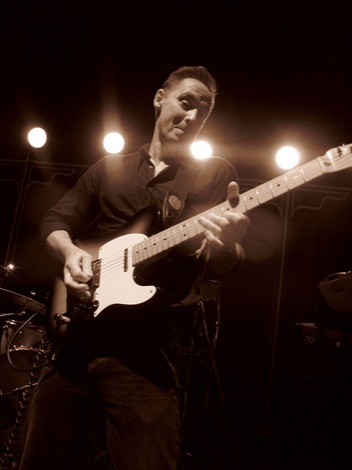 There was a new number in his set too. Inspired by the late 1980s filmmaker John Hughes, White Pony showed Frame hasn't lost his talent for heartfelt words married to a fine tune.
Indeed, it's amazing to think Frame has been on the music scene now for 30 years, his first releases on the old independent Scottish label Postcard Records coming out way back in 1981.
Two years after that, his debut LP with his group Aztec Camera, High Land, Hard Rain, brought some commercial and sackfuls of critical acclaim.
That album's most famous song, Oblivious, was another highlight on this great night, with the venue to a man and woman singing along word-for-word, leading an emotional Frame to tell his fans: 'Beautiful! I feel young again!'
There were other treats too, with the brilliant Walk Out to Winter and Pillar To Post closing his numbers with his ensemble before Frame returned to the stage for a solo acoustic set.
Hymn To Grace, How Men Are, Down The Dip and The Birth Of The True were each sang with class and style, the audience hanging on his every lyric before this fabulous evening drew to a close with a rousing version with his returning band members of his celebrated 1987 chart hit Somewhere In My Heart.
On a Saturday night when one TV channel was yet again fixated with the utter garbage that is The X-Factor, it was so refreshing to be in the presence of a truly talented musician who has been around for three decades and still has something meaningful to sing and play. Long may that continue. Frame, set and match, indeed, to Roddy.
Pictures from Byrdseyeview on Flickr.
Comments
comments