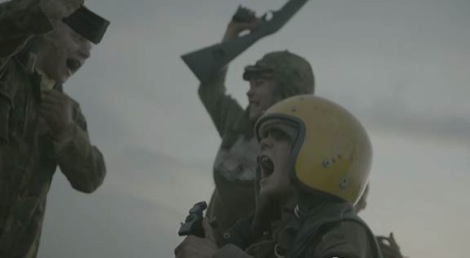 Bill Ryder-Jones returns with haunting single Give Me A Name and video shot by one of UK's hotly-tipped directors.

It was a long time coming, but Bill Ryder-Jones' debut solo offering If… was an undoubted favourite of Getintothis' from 2011.
Now he's back with single, Give Me A Name, the album's penultimate track; a stark and nakedly emotional track, one of few with Bill's hushed vocal, given a cinematic interpretation by fast-rising UK director Sean Conway from the Pinball Films stable.
The result is a visually stunning and thought-provoking film shot at an abandoned Magnesium plant in Steetley, Hartlepool after receiving funding from Northern Film & Media.
Yorkshire-born Conway, who has been dubbed 'Irvine Welsh with a video camera' by The Guardian, most recently collaborated with Shameless creator Paul Abbott to pen Hit & Miss, Sky Atlantic's debut UK drama.
Intelligent, pioneering and inspired, Give Me A Name is a uniquely collaborative piece to mark a new dawn for some of the UK's most talented musicians and directors.

Comments
comments