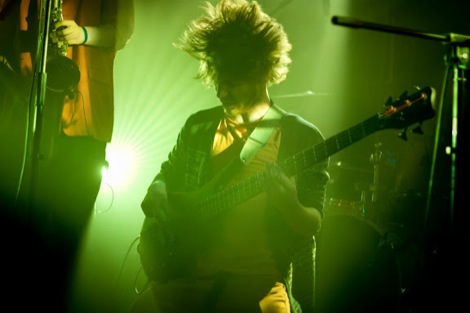 Getintothis on the feast of entertainment and myriad of artists on offer at Threshold Festival 2012.

If Getintothis' review was written on good will alone, then the first night's offering of the Threshold Festival 2012 would have its five stars wrapped up already.
Following the sad demise of original venue, the Contemporary Urban Centre, Threshold Festival 2012 has taken over the Baltic Triangle's criminally underused warehouses and managed to snatch victory from the jaws of defeat judging by the large amount of smiling faces milling around the Camp and Furnace.
Although the freezing conditions outside ensure there's little evidence of the second part of their name, the Camp and Furnace provides an exciting new warren to explore with stages hidden away in off shoot rooms. All this and there's real ale on tap as well.
Best of all is the huge space which contains both the Liverpool Live Stage and the Under the Influence Stage, which is where I catch the beautiful finger-picking stylings of Silent Cities.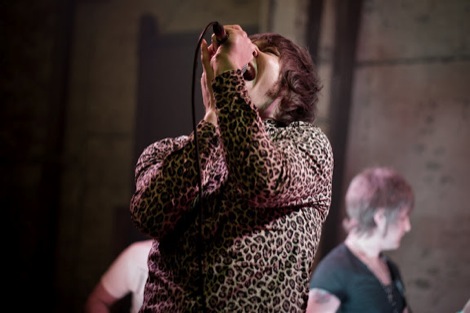 Bring The Soul
Songwriter Simon Maddison is a superb guitarist but it his extraordinary voice which sticks in the mind, as Maddison channels the intensity of Jeff Buckley through a spooky Bon Iver-esque filter of haziness.
Maddison's intricate style was perfectly complimented with angelic vocals, despite his obvious frustration with technical difficulties on stage. A cracking start to the night and a massive discovery – one of many at Threshold.

Just yards away on the Liverpool Live Stage, few would begrudge festival organiser Kaya Herstad Carney her moment in the sun with her group the Science of the Lamps.
With three beautiful female backing vocalists Kaya's songs have an almost burlesque European feel to them, recalling the gruffness of Jacques Brel played out all in front of projections of Wonderwoman.
Sadly the spell is rather broken by guest Dave O'Grady who shouts his way through an ill-advised cover of With A Little Help From My friends.
Back across the room, Liverpool veteran Dave Jackson takes to the stage with his Cathedral Mountaineers.
Despite (or maybe because of) an estimated combined age of almost 200, the ex-Benny Profaners put in one of the sets of the night.
Their distinctly British slant on dark Americana is pleasingly high brow, with literary and scientific references spewing forth from Jackson's lyrics like a warped version of University Challenge.
Fans of Nick Cave will find plenty to admire here with the Cathedral Mountaineers sensitive backing bringing to mind a Stetson-wearing Velvet Underground.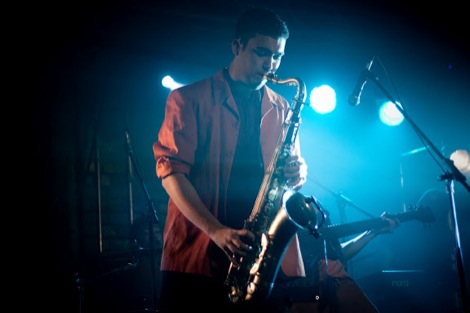 Jazzhands
Venturing away from the precious warmth of the heaters is the Newpath stage, showcasing the likes of Fonetiks, MINIONTV and Muto Leo.
The Newpath is the more experimental leanings of Threshold, with its clutch of up-and-coming Liverpool bands showcasing post-rock and math influences – if you witness the deftly-constructed set from Muto Leo, you'll be rooted blisfully to the spot for a good 15 minutes, Cains beverage in hand.
Meanwhile, the impressive drone-y instrumentals of Red Night Cities live up to theirWilliam Burroughs moniker with a set of futuristic scuzzy excellence.
To the right of Newpath is the cheerful chaos of the Antipop showcase, which lies behind a corridor lined with phallic etchings and warning signs. There's a party in full-swing complete with lurid bunting and endless posters of previous shows held by the label.
It's in these surroundings that we catch a rambunctious portion of The Vermin Suicides' bouncy, slightly ska-drizzled set, followed by In Evil Hour, who tear into their performance at full rasp.
In Evil Hour sound like the Distillers would, if they took the hump and relocated to Darlington.
Perhaps if the LA sun was a little too much for Brody Dalle, Alice could give her Calpol-starved vocals a run for their money.

As a venue, Camp and Furnace offers much of the same labyrinthine, slightly dream-like atmosphere embodied by the CUC, which was the original venue proposed for the weekend's carousing.
As you glide from room to room, it's never entirely clear what you're about to find, whether it's a troupe of headbanging baldies, post-rock in horn-rimmed glasses, or Lyra Jay in a pert black leotard bravely baring flesh and purring over squelchy dance beats while a room full of people in hats and scarves look on, bewildered.
Folk also featured heavily on the CALM Stage next door, with Matt Kerr's delicate playing suiting the intimate space well.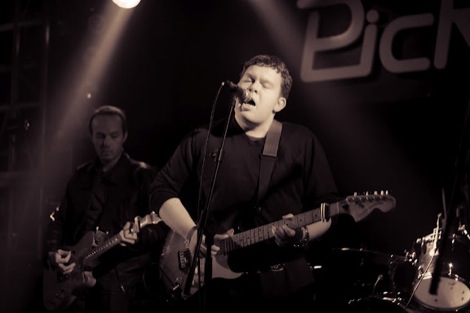 Rob Gough
Over on the Blade Factory main stage, four-piece Fonetiks drew almost as big a crowd as Lyra, (though there were noticeably less cameras – presumably clothed men offering less of a visual touch), with a set full of energy and electric wizardry. Relaxed and with a supercharged atmosphere, the pulsating drumming a highlight of a fine set.
Friday night also saw Elevator Bar host around a dozen artists, including youngsters Quartermaster whose obvious passion was met with somewhat indifference from the small crowd in attendance. A shame, but with so much on offer over the course of the evening, it was symptomatic of some of the smaller spaces.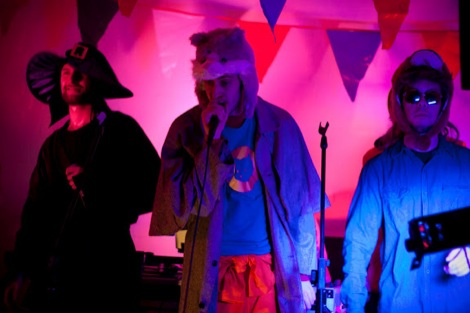 Fire Beneath The Sea
This didn't stop cravat-wearing singer Sam, whose Beatles-in-Hamburg high energy fused with shredding guitar wasn't just a great listen but a contagious, heart-warming display. Rasta4Eyes made good use of the small stage, packing in like sardines before getting the crowd bobbing with their brass-infused ska – a terrific finale to a feast of fun.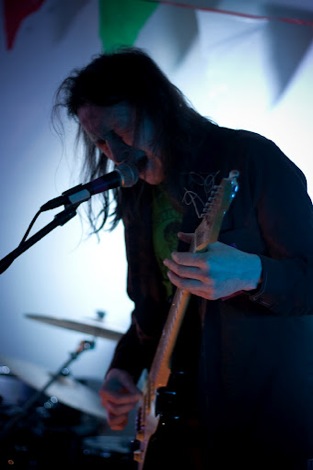 Getintothis' Threshold Festival reporting team: Jamie Bowman Orla Foster, Jodie Schofield and Liza Williams.
Pictures courtesy of Marie Hazelwood.
Comments
comments