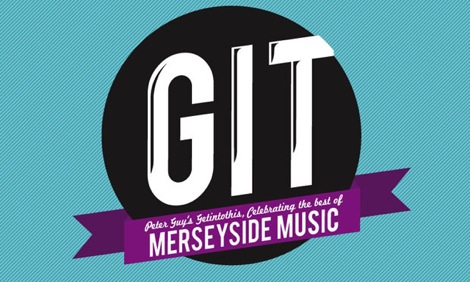 Liverpool's creative business community unites for the GIT Award – Alistair Houghton chats to some of those involved.

Businesses are queuing up to show support for an award night showcasing the best in Mersey music.
The GIT Award will celebrate and promote the best of new Liverpool music. Twelve artists have been nominated, and the winner will be named at a showcase event next Friday at Leaf tea shop and bar in Bold Street.
The award has won support from from 80 organisations including design and promotions firm Another Media, Sandhills Studio, arts venues FACT and the Bluecoat, Holiday Inn, and film and digital agency Mocha.
The GIT Award itself has been designed by artist Sam Venables, director of gallery The Royal Standard.
Bold Street creative complex Milk:Presents, which includes film, photography and recording studios, is creating the visuals to be shown at the event.
Co-founder Mike Bennett said: 'It's great to be involved – it seems everyone locally is involved. Why not get behind something that celebrates music?'
Kevin McManus, director of Merseyside creative sector support agency ACME, said: 'The GIT Award reinforces the message about Liverpool music that it's still vibrant and current.
'Yes, we're known for our musical heritage, but we've got lots of stuff going on now.
'And it's not just about the music – it's about the labels and promoters and the whole industry. It ties in with the It's Liverpool campaign to promote the city – we're shouting about what it has to offer.'
A spokesman for City Central Business Improvement District, which includes Bold Street, said: 'It's fantastic that a venue such as Leaf is hosting such a prestigious event.
'It bodes well for Leaf, but also for the vibrancy of Bold Street, that it is showcasing local music and businesses and can be a focal point for events such as this.'
GIT Award founder, Liverpool Post journalist Peter Guy, said: 'We've brought together more than 80 Liverpool independent businesses under the banner of the GIT Award – and we're celebrating the vitality of a city at the peak of its powers.'
The GIT Award celebrates the finest new recordings created in the past 12 months on Merseyside.
The shortlist was decided by a judging panel comprising names from Liverpool Football Club, NME, Vice Magazine and The Quietus alongside the cornerstones of the region's music scene – Getintothis, Bido Lito Magazine, Waxxx and EVOL.
The winner will be announced on April 27 at Leaf from the 12 short-listed artists, which are: Bang On, Ex-Easter Island Head, Forest Swords, Loved Ones, Miss Stylie, Mugstar, Ninetails, Outfit, Bill Ryder-Jones, Stealing Sheep, The Tea Street Band and Esco Williams.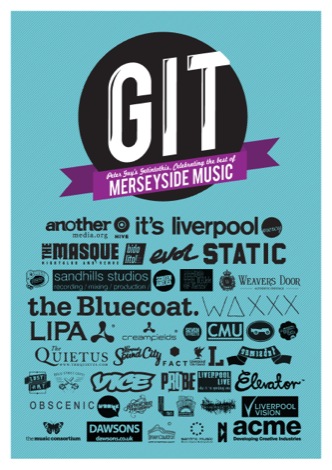 Comments
comments