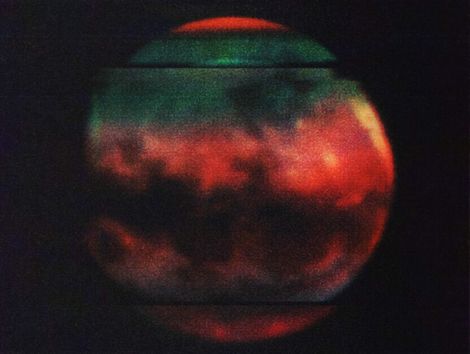 GIT Award nominees Outfit stream their debut EP Another Night's Dreams Reach Earth Again ahead of summer home coming party.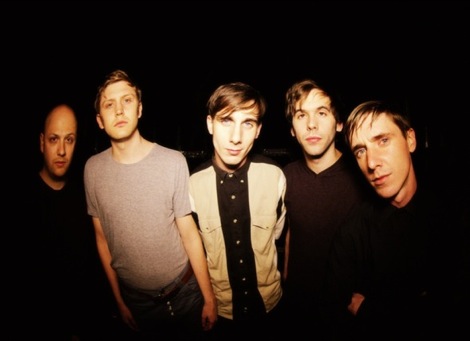 Snazzy new press shot from the Outfit boys… Still can't get my head round Andy's shirt.
They say good things come to those that wait. And this is very good, indeed.
Getintothis has been listening to Outfit's first EP, Another Night's Dreams Reach Earth Again, for some time but the official release date has been a long time in coming.
Thankfully, that wait is over. After various mixes and re-recordings, the finished product drops on May 14 – but today they're streaming the whole thing for your aural pleasure.
You'll no doubt be familiar with Dashing In Passing, and recent leak Drakes – but it's lead off track Everything All The Time which is truly on the money.
A track to rival Getintothis' top pick of 2011, Two Islands, its urgent electro thud, finds Dave Berger and bassist Chris Hutchinson releasing their inner mechanoid with devastating effect.
Hats tipped to Thomas Gorton too; those one-fingered keys noodles guaranteed to induce some dancefloor antics.
The band have a busy summer ahead with festival dates at Underage, Beacons, End Of The Road, not to mention a return to their spiritual home, Croxteth Lodge sometime soon.
Oh, and Tom will be manning the decks at Deep Hedonia's launch gig with Laurel Halo on June 5 at the Kazimier.
Anyways, enough spiel, Outfit are back, and it feels marvellous.




The band will be uploading their dreams all this week. Here's one of Andy's released yesterday.

Comments
comments