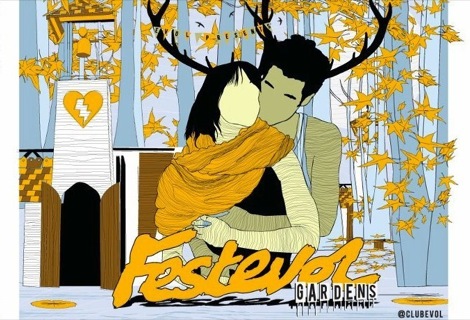 Getintothis reveals the two special guests set to play FestEVOL's Kazimier double-header in August.

It's one of the most hotly anticipated events of Liverpool's music calender.
It's quite literally the hottest thing to have hit Liverpool this summer, FestEVOL is a grandiose musical spectacular, gathering almost 40 of the freshest bands in the North West over two glorious weekends at the Kazimier utilising both the club and it's newly opened gardens.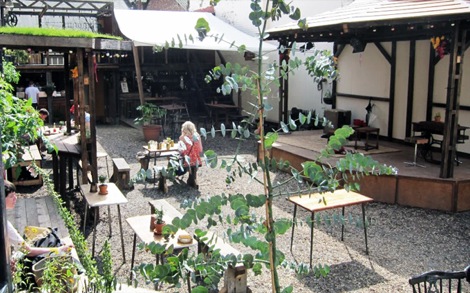 Outfit make their return to Liverpool topping the bill on the second of the dates on August 11, while the first FestEVOL on August 4 is headlined by Domino Records' Clinic, who talked to Getintothis this week – stay tuned for a full chat with them later this morning.
However, before then, Getintothis can exclusively reveal the special guests for the forthcoming FestEVOL's are – former Stairs dude Edgar Summertyme (August 4) and Baltic Fleet (August 11) – two cracking additions to both bills.
We've already waxed lyrical about the joys of Baltic Fleet, who's new album is due later in the summer.
In the meantime, enjoy these new offerings from Liverpool's iconic brother, Edgar Summertyme Jones, the second of which was from his recent St Etienne support slot at the Kazimier.


The full FestEVOL Line Up
August 4
Clinic, Edgar Summertyme, The Wicked Whispers, Death At Sea, Eva Petersen, Folks, Bad Meds, Silent Sleep, Lovecraft, Ticks, The Sundowners, The Dirty Rivers, Owls*, The Red Suns, The Oxygen Thieves, The Liberty Vessels, Hey Carrianne, The Razz and Catfish & The Bottlemen
With DJs: Danny Hunt & Reuben Wu (Ladytron) Blitzkreig Bob (Liquidation) Harvest Sun, BidoLito, Stevie Law, Joe McKecknie, Mrs Barry, BidoLito and Joe Mangone
August 11
Outfit, Baltic Fleet, Thunderbird Gerard, Tea Street Band, Sun Drums, PINS, Muto Leo, Married To The Sea, The Loud, Carousel, Kusanagi, Filter Distortion, Dass Unser, Mashemon, The Temps, Statement Haircut, Broken Men, So Sexual and Pixels
With DJs: James Rand (Chibuku) Ellis Samizdat, Darren Meshuggy, BidoLito, MixNots, Deep Hedonia, Everisland, Ticks, Ninetails, BidoLito and Fonetiks AV set
Doors 4pm-3am. Tickets £10 per day & 100 double-headers priced £15.
Getintothis previews new Baltic Fleet material.
Comments
comments